Amy-Leigh Braaf is an illustrator, photographer, filmmaker and writer with a B.A specialising in Film Production.
She runs an online magazine hakopike.com and lived in South Korea for two years and has travelled to multiple countries in East Asia photographing her experiences – she is now based in Johannesburg.
Amy was nominated as one of the top 15 designers for Yogisip and Between 10 and 5 was featured as one of the Young Creatives. She was also nominated as one of the top 8 designers for Vida E Caffe – to stand a chance to illustrate for their brand. She has exhibitions showcasing her illustrations and photography and has screened her films in multiple theatres as well as globally.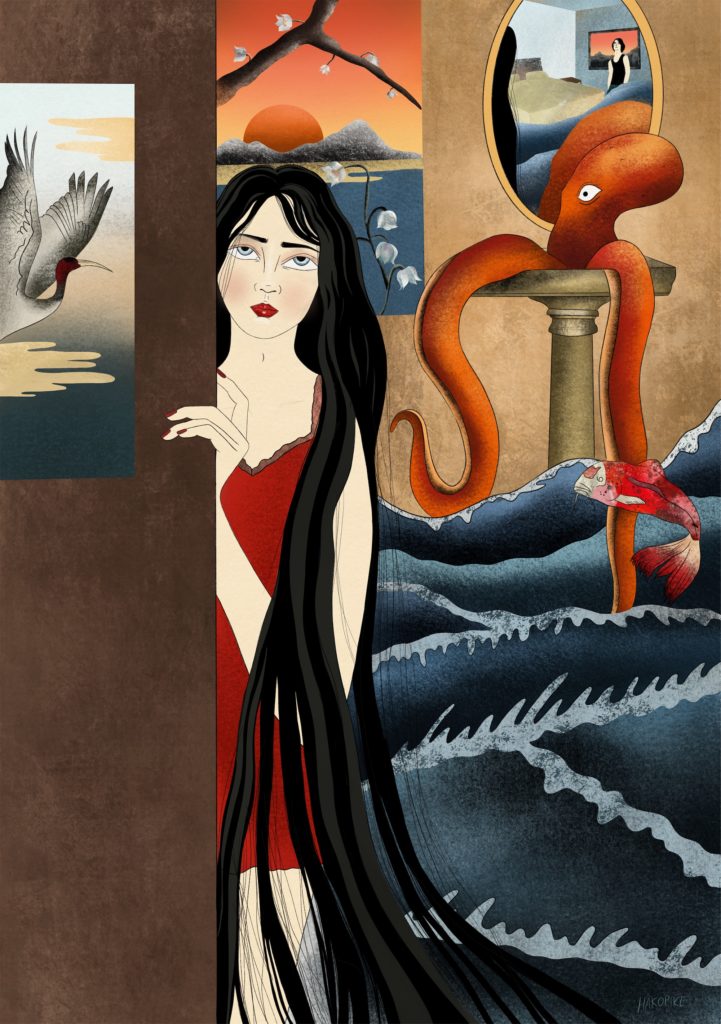 I was raised by a single mother in Johannesburg, South Africa. We didn't have a lot of help so she worked extremely hard at helping me learn the skills I needed in life. My family consists of artists, dress-makers, musicians and photographers. The women in my family have shown me how to use my art to make a living and formulate a life-style that not only educates others but elevates other women. My art captures women as the world should see them: powerful, ambitious, and goddesses. Every work I've made has contributed to this message.

Amy-Leigh Braaf
This is also why I created Hakopike Magazine – so artists all over the world have a voice – a voice I didn't have for so many years until I picked up the courage to find it and use it. After studying film production for three years I have made a series of short films and visual poems that tap into the inner spaces of the mind- where untold stories sit. I dig into our inner desires to be seen and accepted with all of our spectacular flaws. I want to educate the new generation to want to make a change and fight for a space in the world to express themselves.

Amy-Leigh Braaf