"3ème sexe" is a fashion editorial by photographer Lydia Metral with creative direction and styling by Virginia Bruni. Hair and make-up is signed by Jesus Alameda. Lydia and Virginia have been working together for almost two years and they are interested in questioning gender representations in fashion. 3ème sexe is an ode to non binary representations, to freedom and self-acceptance featuring Italian gender fluid artist and performer Sara Brown. They are wearing very special pieces from both emerging and established designers in order to emphasize both their masculine and feminine side.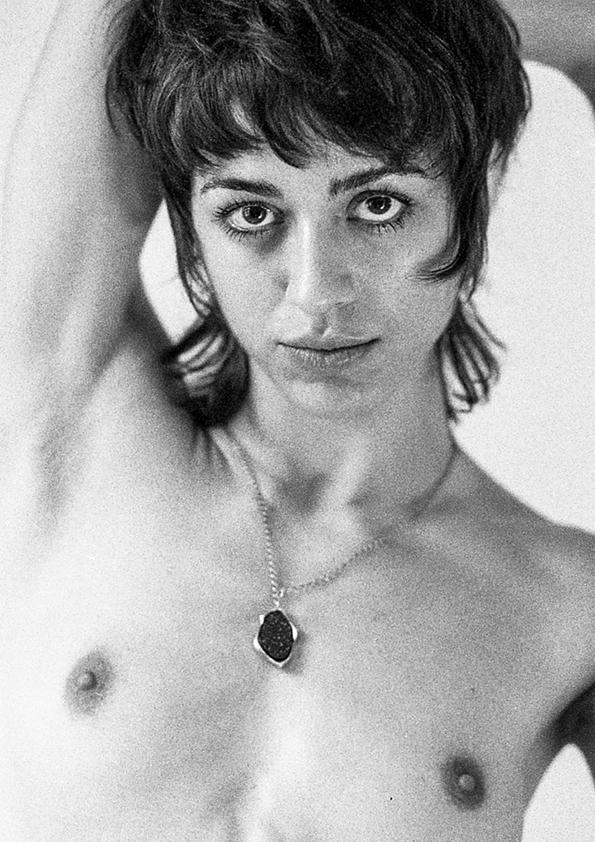 Sara Brown (she/they) is a queer and genderfluid performance artist, actor, dancer, director, and writer. Their work explores the polymorphism of bodies and identities, their relationship with society, and their intersection with the media.  
She's the art director of the multidisciplinary platform PLEASUREisPOWER, which explores pleasure, desire, sexuality, and gender through different art forms and live events; after a first research phase in Portugal which led to the production of the play POEMA CORPO in 2018, she's currently working on IL MONSTRO – A Freak Show!, a campy performative show featuring queer performers and artists based in Barcelona on the conflictual relationship between "normals" and "queers" – is reconciliation even possible?  
She advocates for a more positive and honest approach to sex, encouraging more porn literacy in schools and less stigma on sex workers' work through online talks with students and her soon-to-be-relaunched blog FEMMSEXXPills.
Talent: Sara Brown, artist and performer @sssarabrown & @il__monstro
Photography: Lydia Metral @lydiametral
Creative direction & Styling: Virginia Bruni @virginia_bruni
Make-up & Hair: Jesus Alameda @jesus_alameda_