Chloe Colvard: @bychloecolvard  – website
Eat Your words is a four image series which combines Chloe Colvard's love for text-based art with photography, which was then turned into digital art. These images may appear as simplistic and innocent in nature, however, upon further investigation they pack a punch. By doing this, Chloe aims to discuss the impact that advertising, media, and sex has on a consumer. These images make subtle nods to what some may deem as "harsh" Feminist messages, all the while hidden in a savory and soft set of pastel colors. The series was created for the gallery Harsh Collective for Women's History Month, and it was part of the show "Unprotected".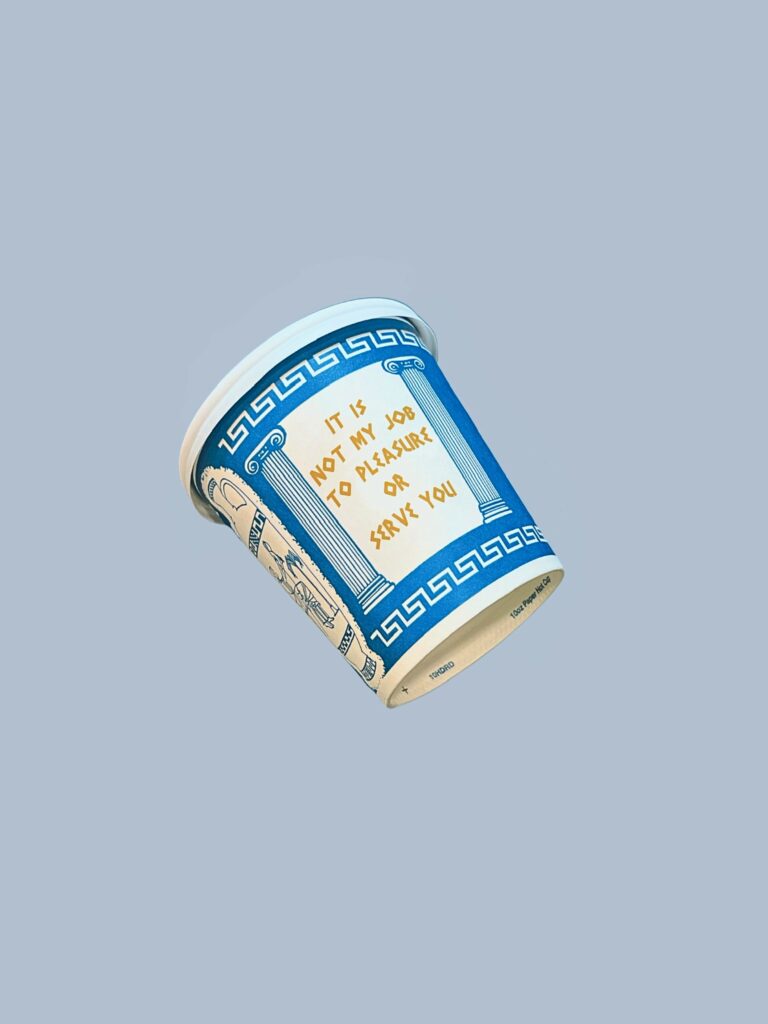 Chloe chose food as the through line of these pieces, as all people are also consumers of food. Furthermore, these act as a subtle nod to the fascinating world of gendered food marketing. By taking on these iconic symbols of food, which include the famous (Leslie Buck) Greek coffee cup, a Fortune Cookie, alphabet soup, and finally, a banana and condom that reads "Your partner can easily use a condom if you want them to use one, Don't be a Dick."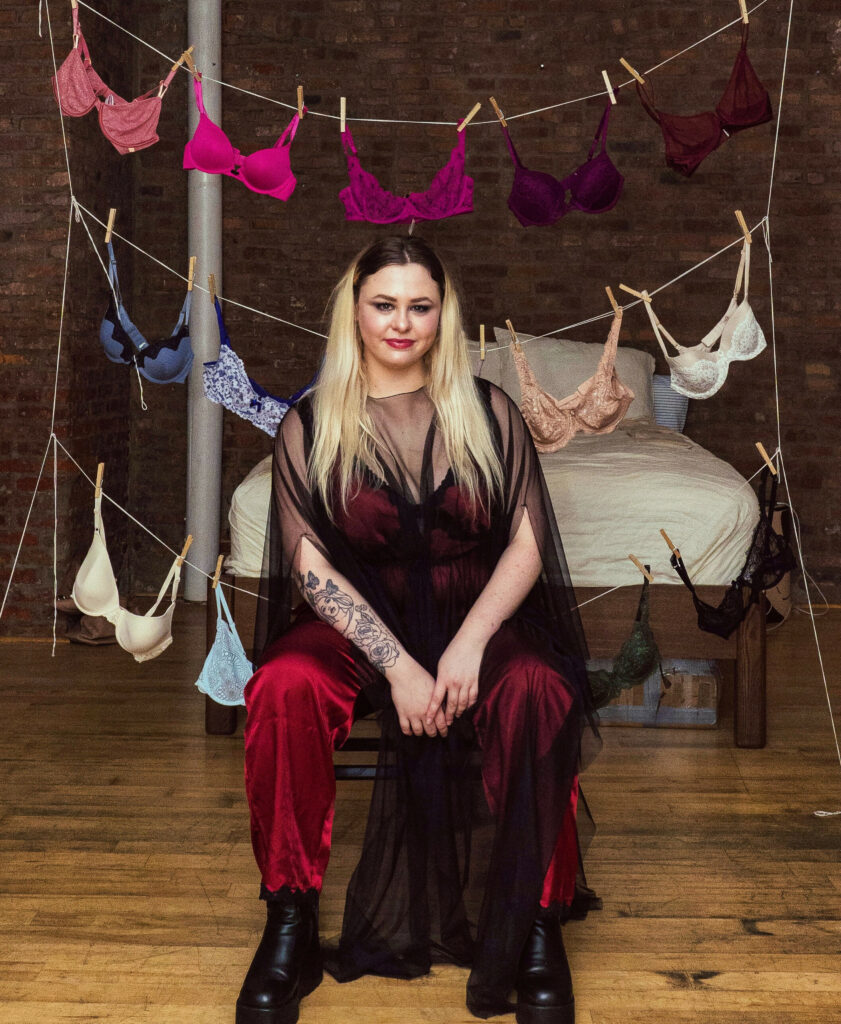 To learn more about "Unprotected" and about the women-run team, click here.