Katarina Riesing is an artist who creates dyed silk paintings of the female figure dressed in pattern lace or sheer fabric. She hand-embroiders and paints the pattern that makes up the clothing, inspired by fashion, particularly details such as lace, zippers, textures, and how different fabrics hug actual bodies. Katarina has an upcoming exhibition, She Shed, at Asya Geisberg Gallery in NYC from April 20-May 27, 2023. Referring to both the female counterpart to the Man Cave where a woman can be herself, and the shedding of skin, clothes, masks, or burdens, She Shed is a group of quieter works nonetheless fraught with intensity.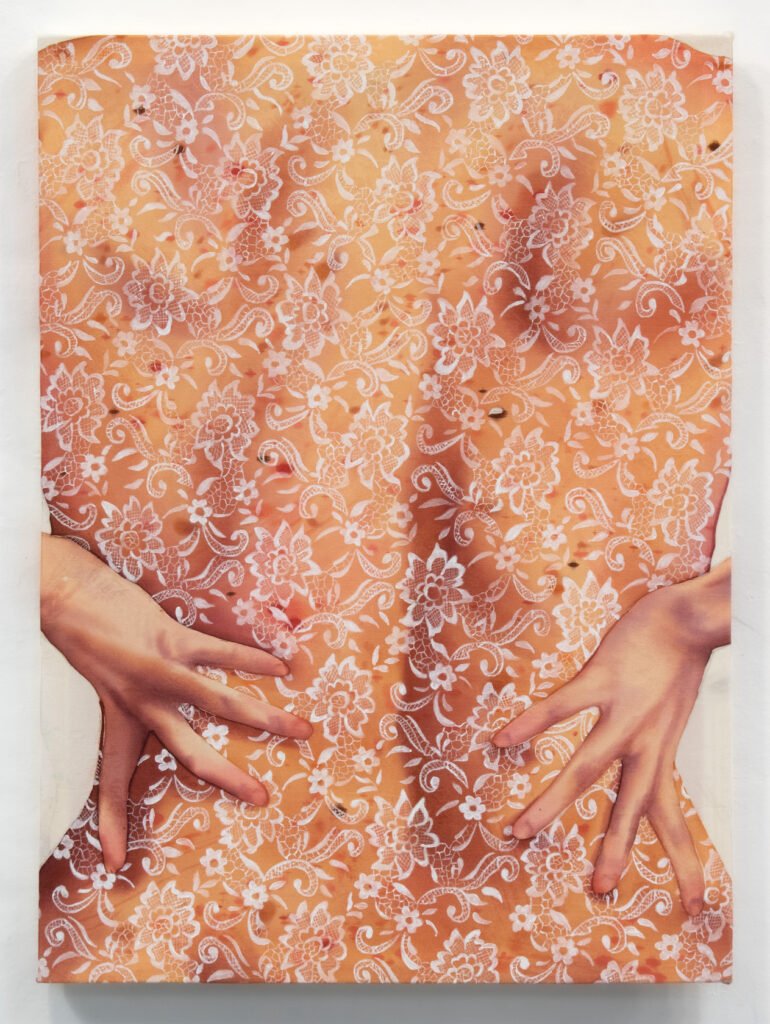 Katarina shows more of the figure within the frame for her upcoming show, thinking of it compositionally. Partly inspired by two works of feminist literature, "The Yellow Wallpaper" by Charlotte Perkins Gilman and Carmen Maria Machado's "Real Women Have Bodies", the figures in her works either fight to emerge or intentionally blur and disappear into the background, creating conflict between the underpainting and the embroidery.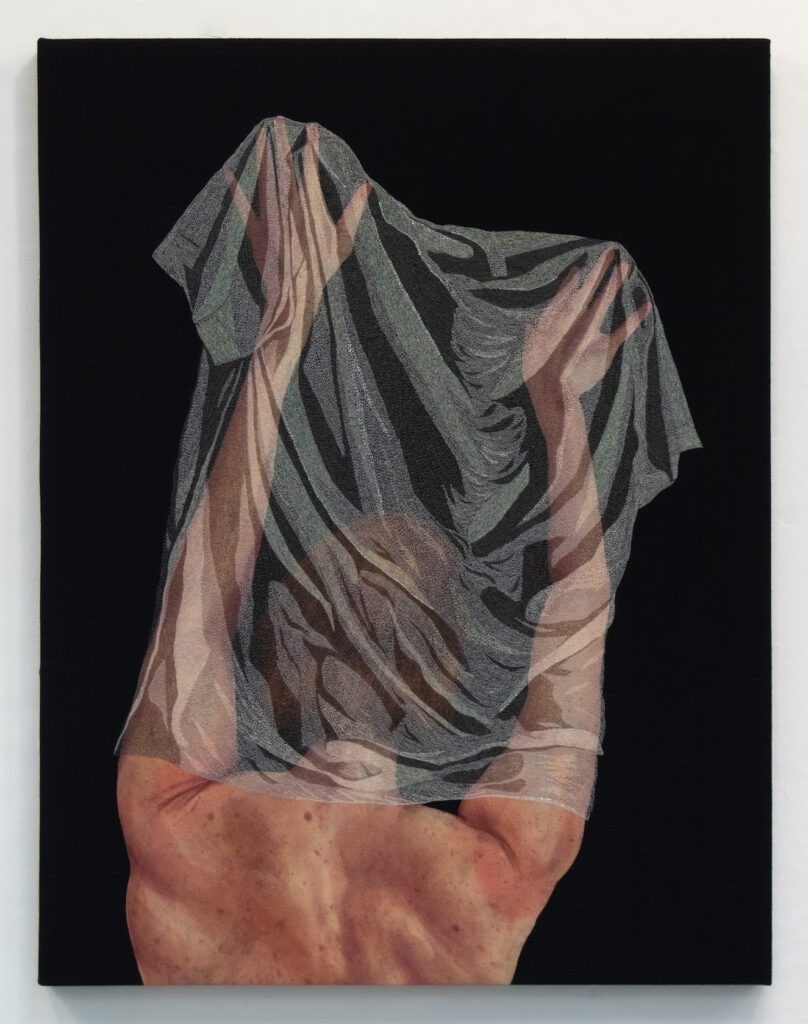 Katarina adds to this tension through her color choices, black, white, and reds that play with the eyes. Continuing from past works, the skin of her figures will still show imperfections but will be more clothed. Overall she is interested in patterns, transparency, adornments, and the disappearing figure.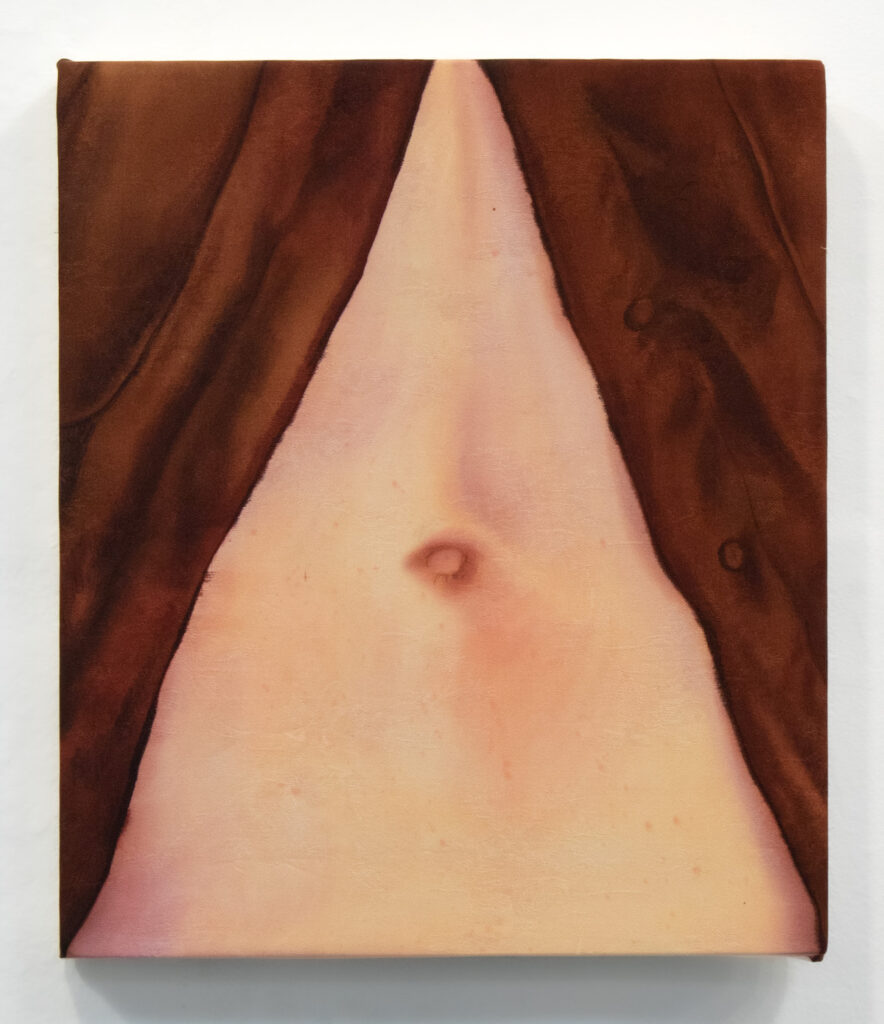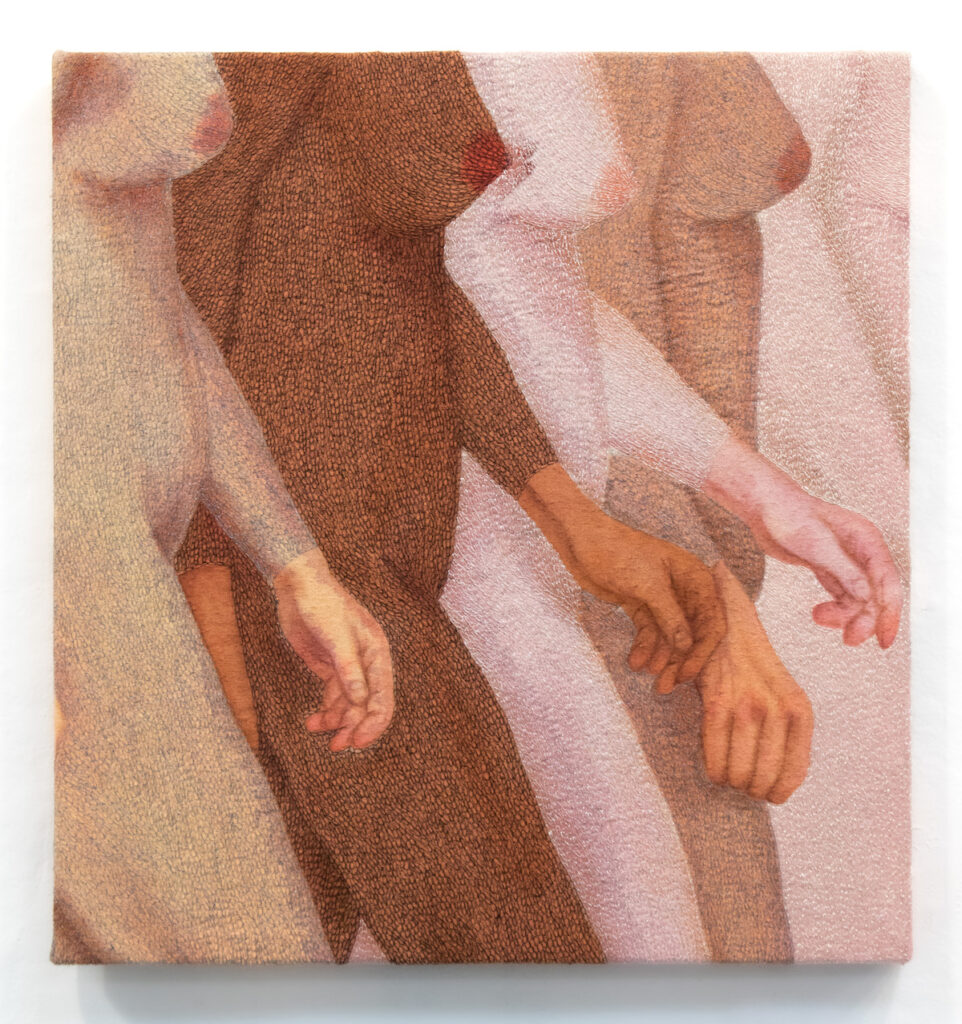 Grainy, 2022 Dye and embroidery on raw silk / The Sitter, 2023 Dye and embroidery on silk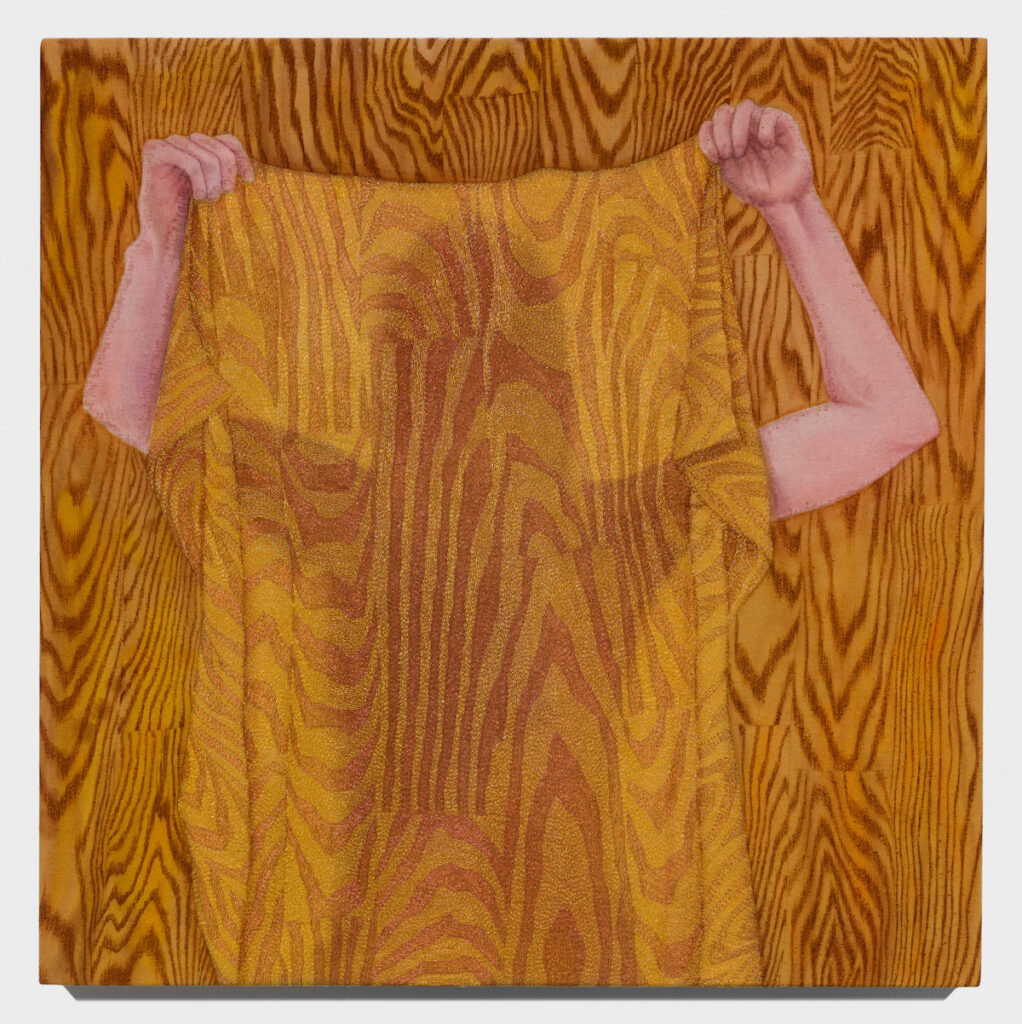 Image courtesy of Asya Geisberg Gallery and the artist.