Maria Kniaginin-Ciszewska, is a polish visual artist from Warsaw, who graduated last year from the photography department at the Royal Academy of Fine Arts in The Hague. Her interests revolve around stereotypes and their presentation in culture. Working in between reality and fantasy, penetrating sociocultural norms, she is creating representations of the female form, exploring the boundaries of taboos and icons. She finds artifacts of Polish-ness or, more broadly, Slavicness, and combines them with the concepts of the body and interpersonal relationships. Currently, she is a photography lecturer (with a specialization in fashion and creation photography) at the Academy of Photography, in Krakow and Warsaw.
Bombonierka (eng. chocolate box) is the 3rd part of a photographic project, which began in 2020. The series explores the duality of how our little and big secrets are based on both joy and pain that are buried beneath the realm of the everyday.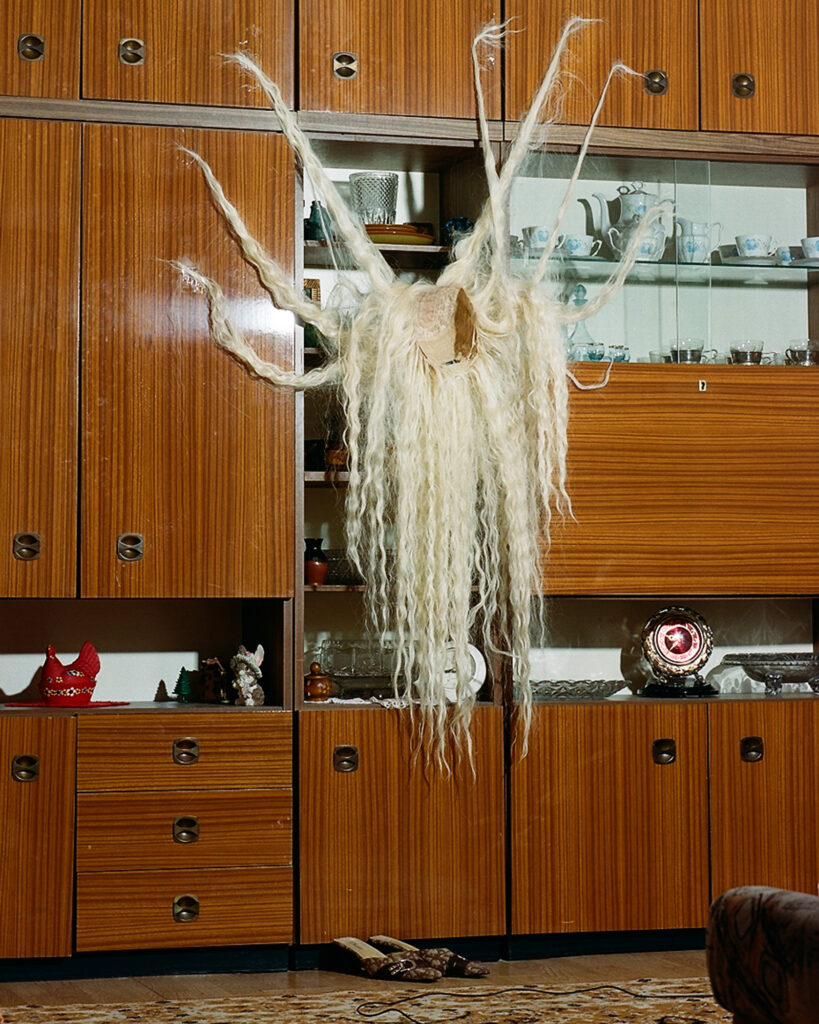 I want to bring alternative visions, perhaps postcards of the future that may one day become a reality. You can never know what you'll find in the box of chocolates.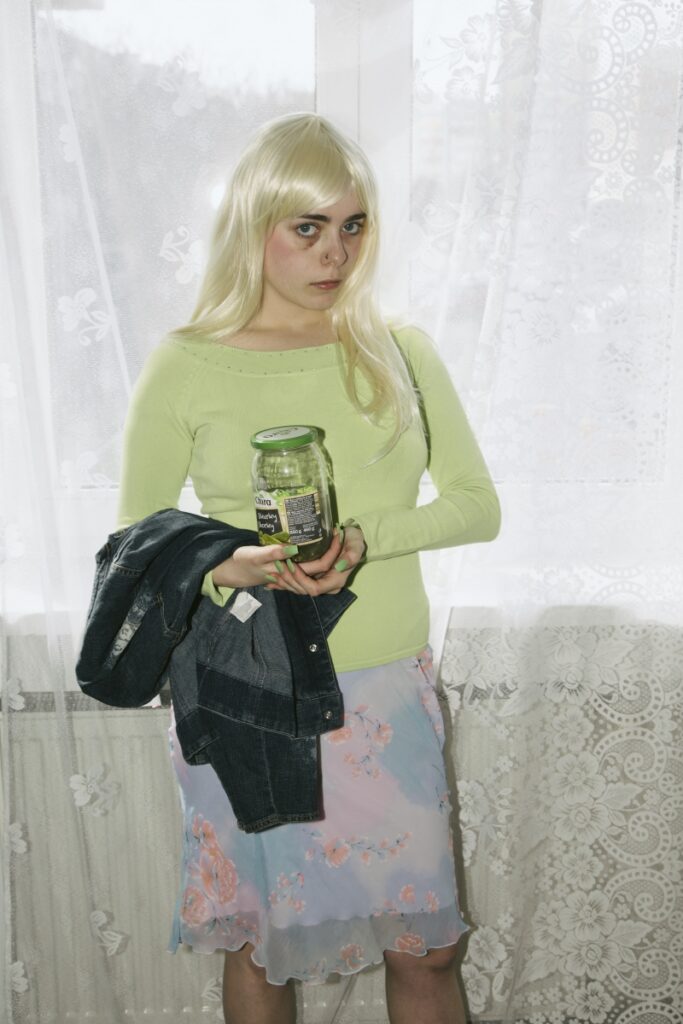 By looking, I bring things to life — I develop a reality previously unknown to me. I get to know myself, I tell my story, my girlfriend's – ours, on the edge of reality and fantasy.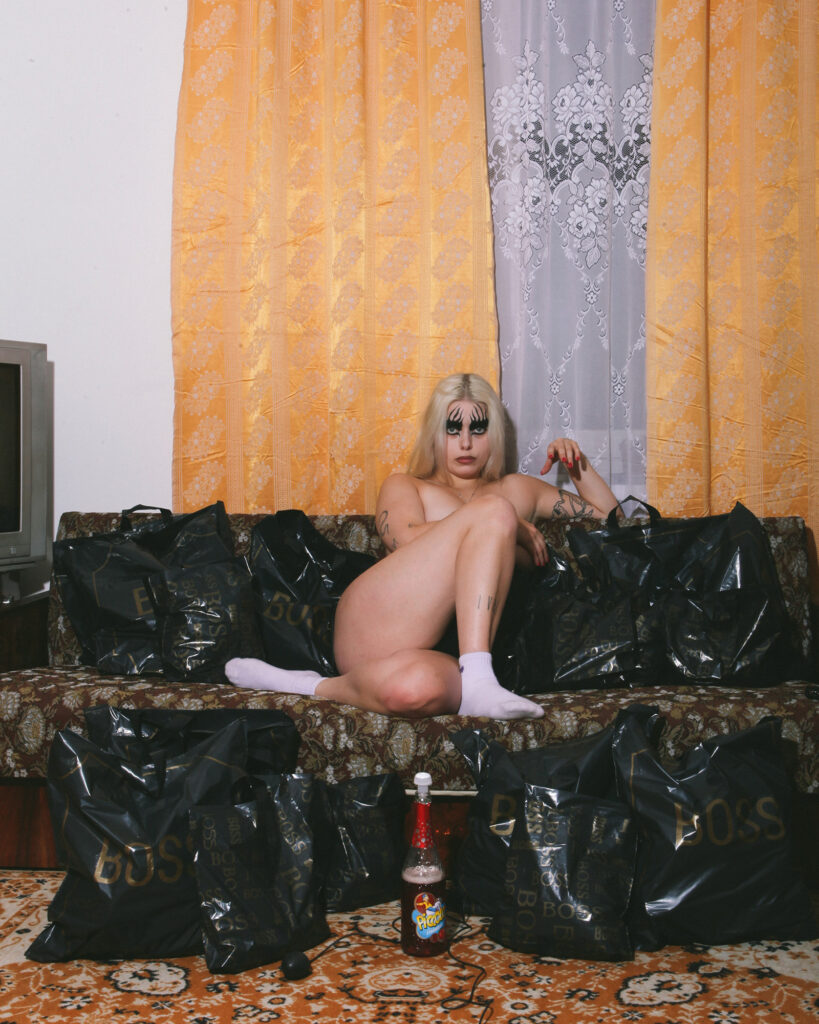 Through natural interest in ludic kitsch, in which visually I find myself best, I'm drawing on the native Slavic culture: behaviors, tastes, adverbs, stereotypes. Elements of everyday life that become attributes, my strengths. Poland is my lover.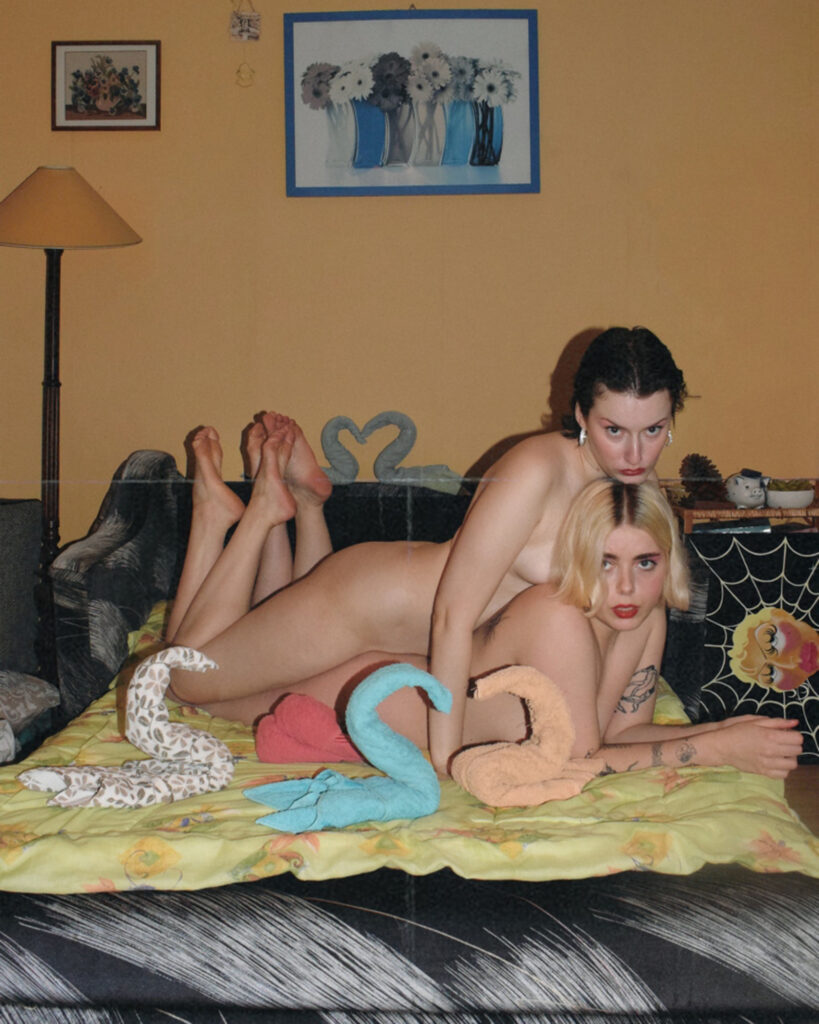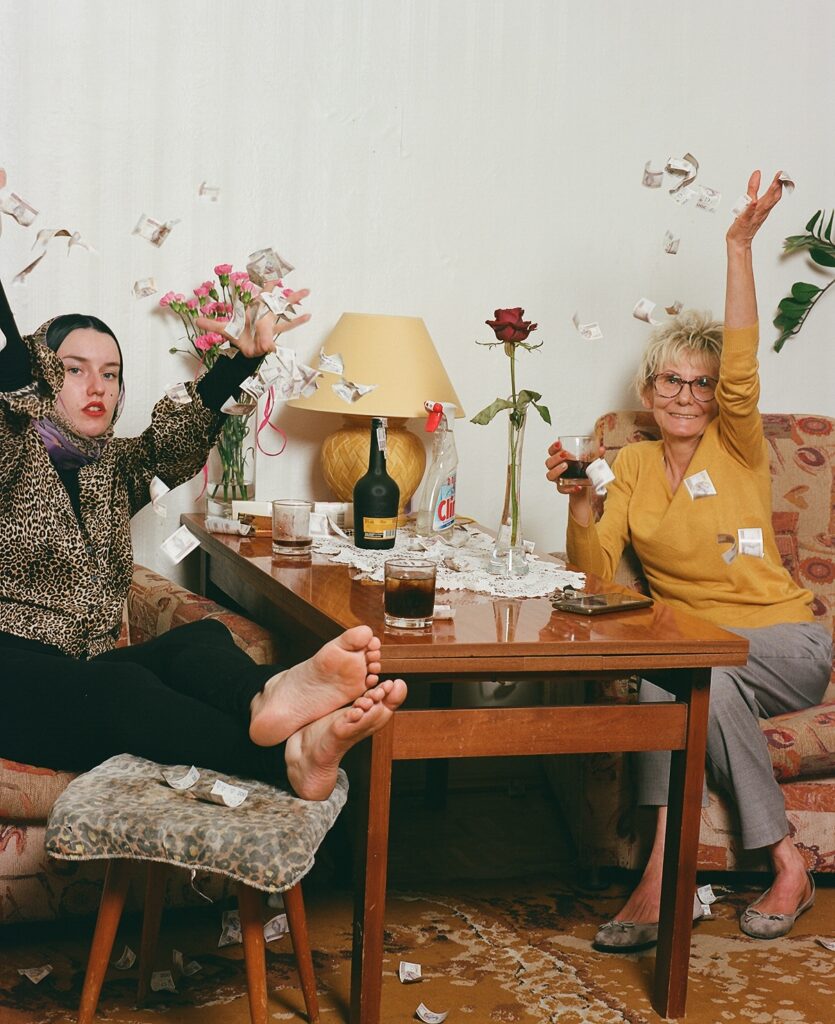 Concept, Art Direction, Photography: Maria Kniaginin-Ciszewska / @spicynutz – https://mariaciszewska.com/
Models: Martyna Kaletowska @partia_kobiet_homoseksualnych & Maria Kniaginin-Ciszewska
Garments for images 2 & 14: Mikołaj Żurek @mikolaizurek