@annanunes.portraits – https://anna-nunes.com/
Anna Nunes, is a Portuguese painter currently based in the Hague, the Netherlands. Traveling across the world with her family from an early age, she developed her artistry connected to other societies, with rules and values from different cultures.
A sense of community is a series of paintings aiming to show the collectivity, joy, and resilience of the women of the Fulani communities where Anna lived and worked as a ecologist to safeguard their sacred forests in the Boé region, Guinea-Bissau (West-Africa). Gaining access to communities that were otherwise inaccessible, she started painting down her memories, to show the viewer a different world; "A world of love and care, union with each other and the natural world. A world in which it is possible to have a sense of community, reciprocal respect for each other and to admire each other's differences."
It is an experience I cannot put into words. It is too beautiful, too profound, too meaningful.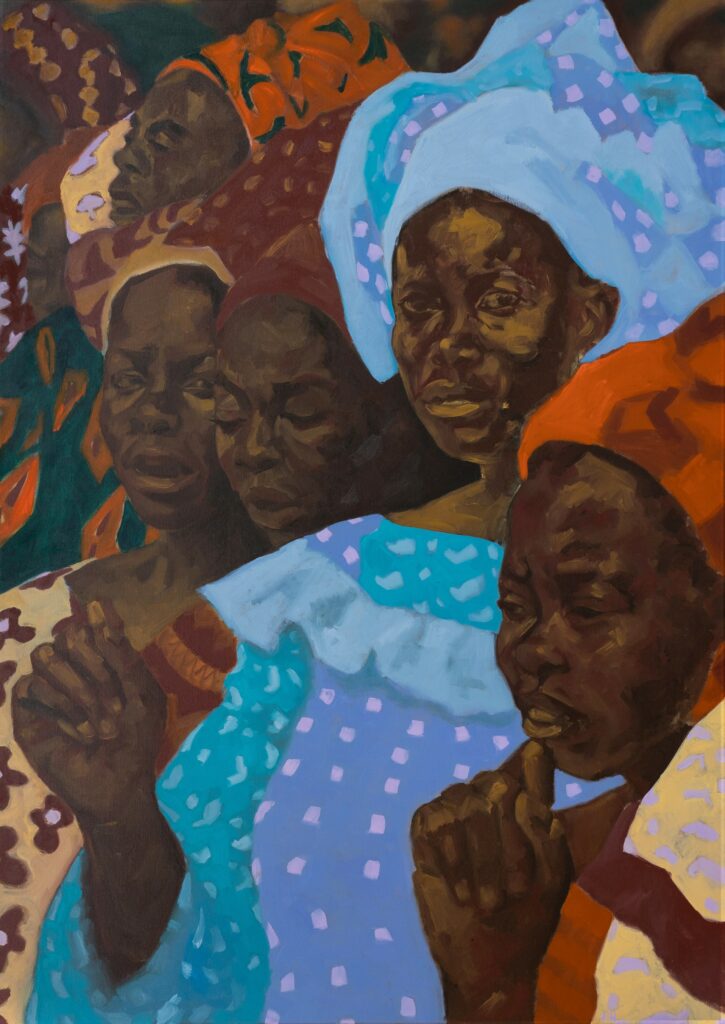 I'm drawing and painting to never forget this world. To honour these people, this life and remain connected to the unity and spiritual contact.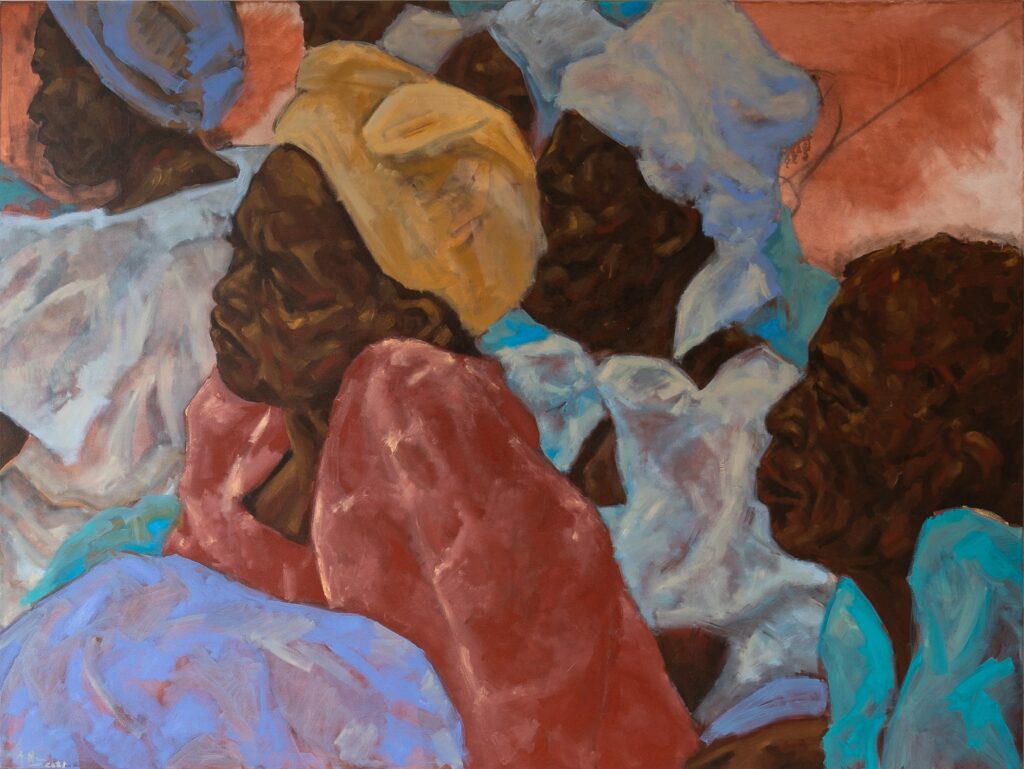 The women's community is a theme with a message that is especially relevant today, since there is more division in society.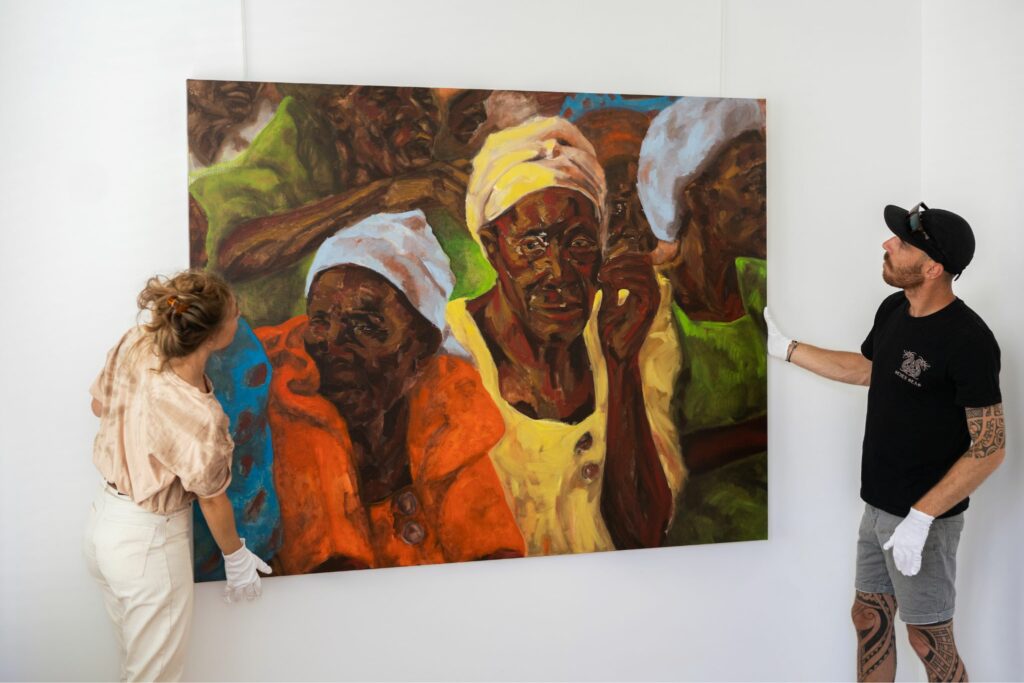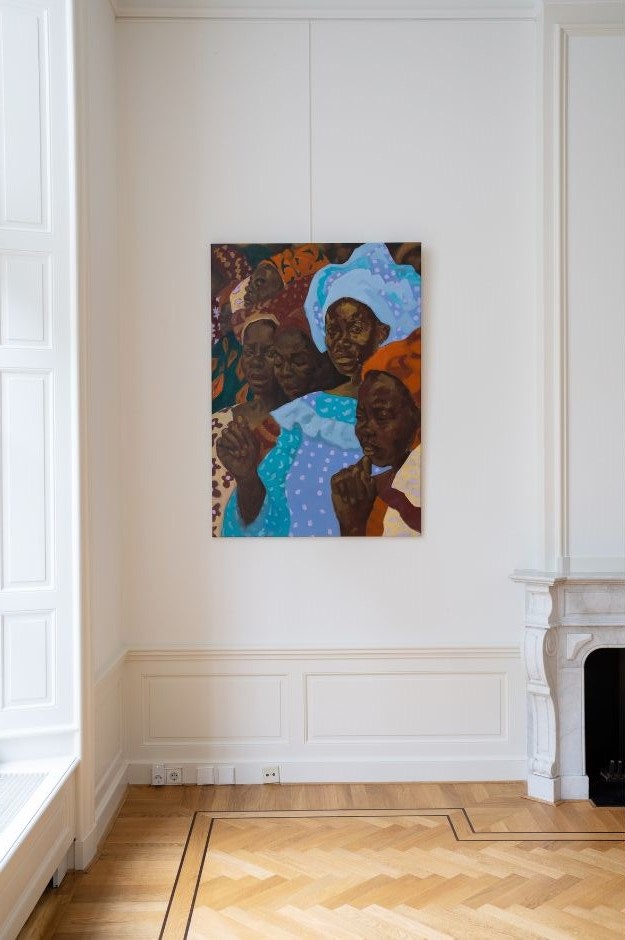 It is now, with the society in danger of falling apart, that I need to show their unity and awaken a sense of community.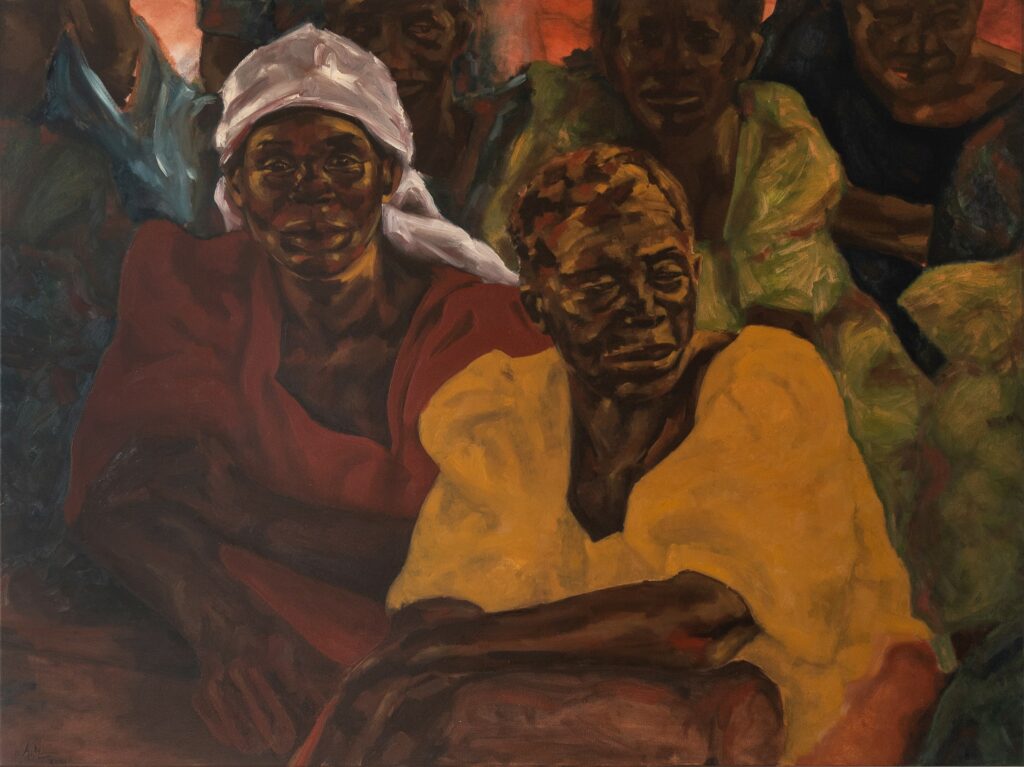 Photos by Lotte van Uittert