Tati is a multidisciplinary artist and knitwear designer, currently based in-between Paris and Basel, who combines reused materials, knitwear, chemical processes and objects to unravel the power of folklore and traditional handicraft as weaponry in her fight for women's rights.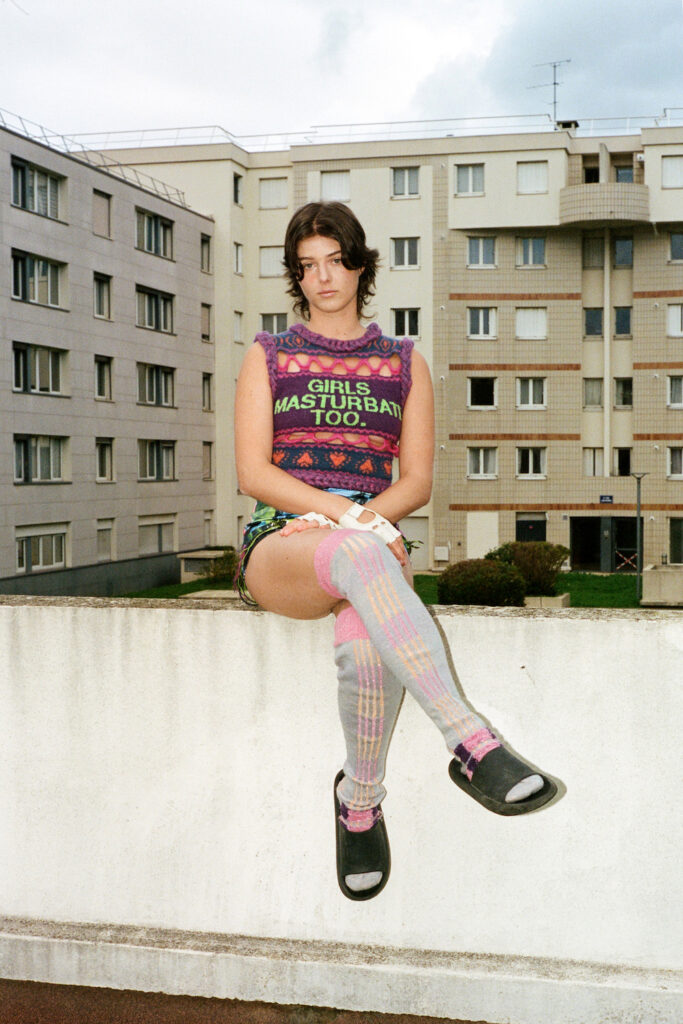 I ask the question: why do we need to talk more about women's genitalia?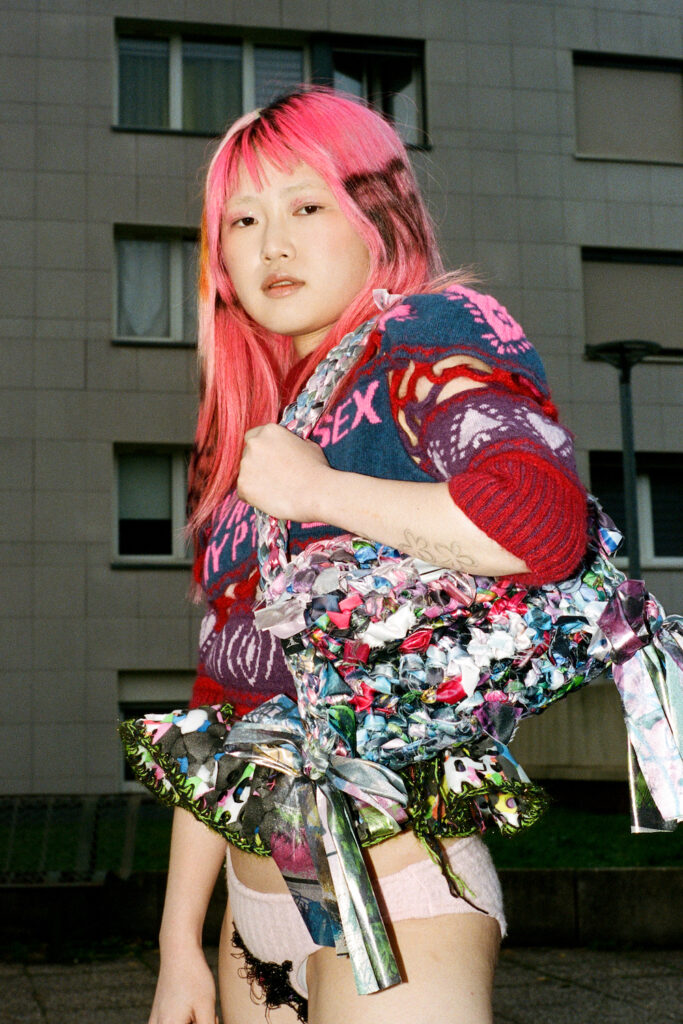 My collection is a celebratory homage to my German grandmother who was a typical subordinate housewife and my punk mother who was a pioneer in the male dominated world of IT. Together they taught me the importance of being oneself and standing up for women's rights.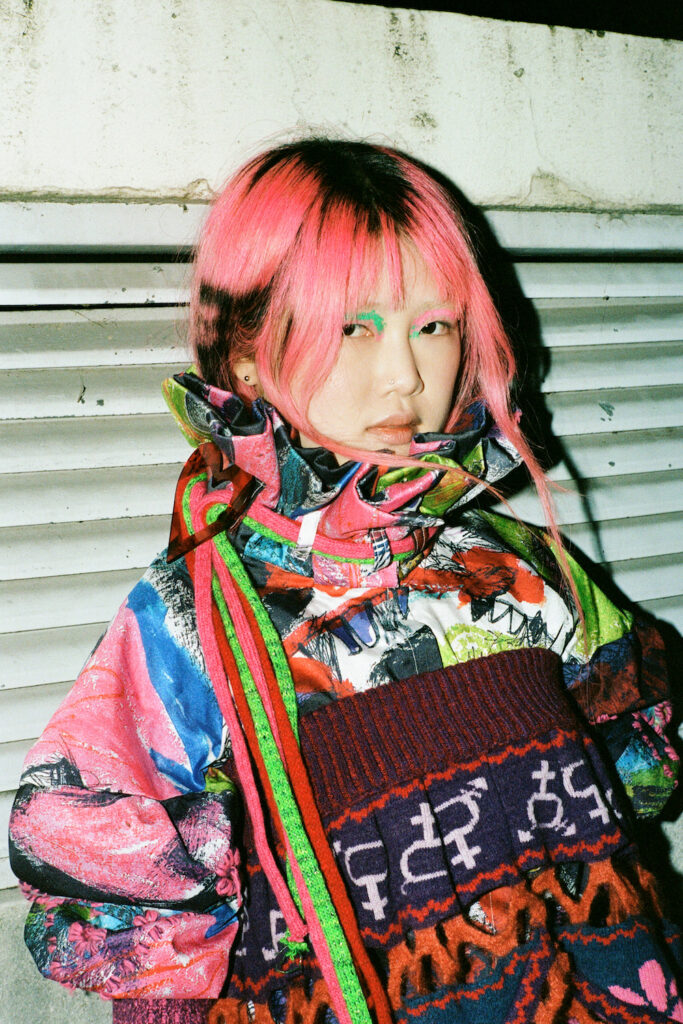 Through my knitwear I am looking into traditional craftsmanship and its relation to politics.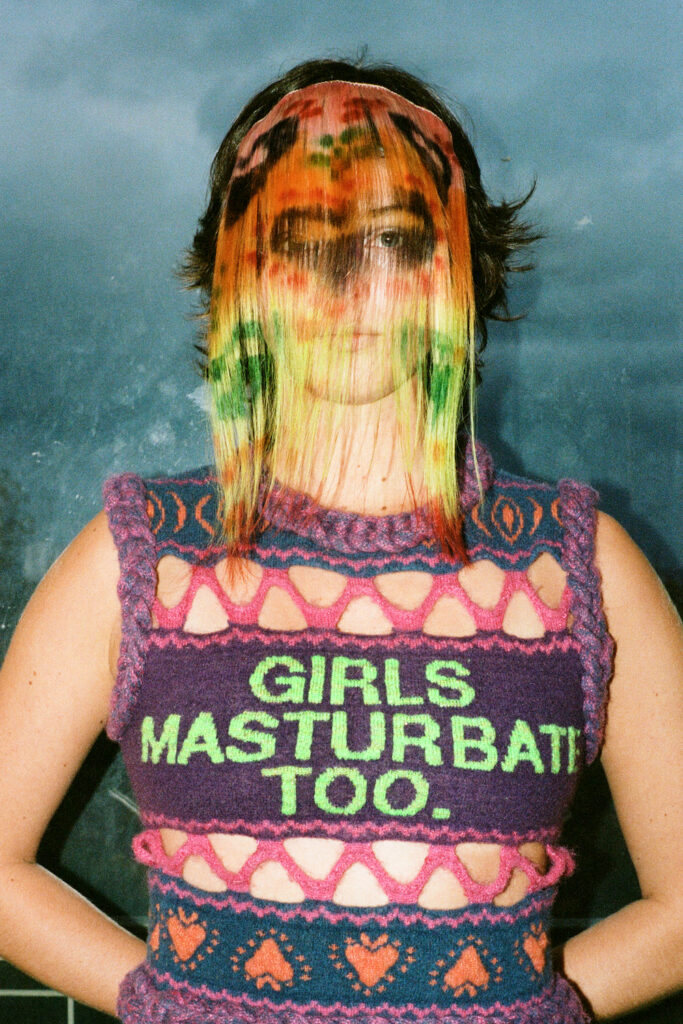 How can feminism be expressed through craft today? A warrior in soft armor?
Team Credits:
Design @tati_things_
Photographer @anna_breit
Model @ooostellachooo @lou.vw
Make up @marion.lartigue
Bag @hepzibahvmlyon
Assistant @www___yun