A series by Melonie Maelstrom, exploring the interpersonal relationships between women and the universe.
Melonie Maelstrom is a visual activist living in Paris, France, working with various mediums such as photography, film, performance, and text. Her work is centred around the woman's constant struggle to shape her identity in a world of masculine dominance. She mainly makes use of performative scenarios with herself as a sole protagonist to convey her vision.
At first glance her universe looks carnal and incendiary but as one digs deeper there is much more than just a simple image. She invites you into her immersive world and challenges you to rethink what you thought to be true or question the obvious. You will be unable to walk away indifferent.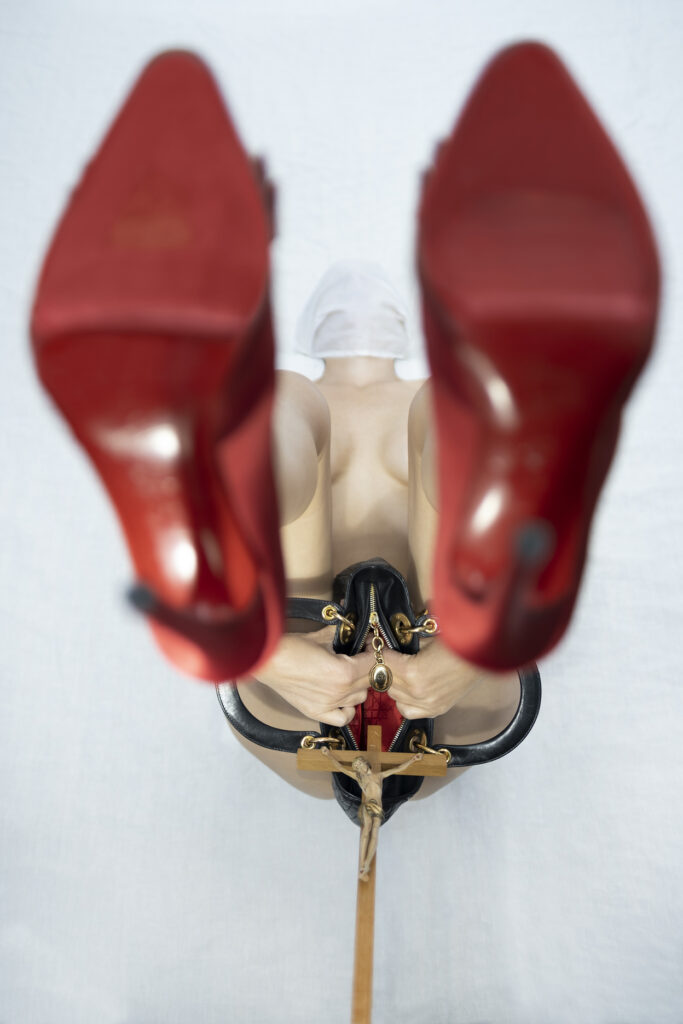 The centre of a woman's body has always been the vagina, while the main force in the universe is the man's desire to own it and control it. I keep wondering what would happen if women shift the centre of gravity from their vaginas to their brains; is the universe gonna realign it's entire structure?! I keep wondering…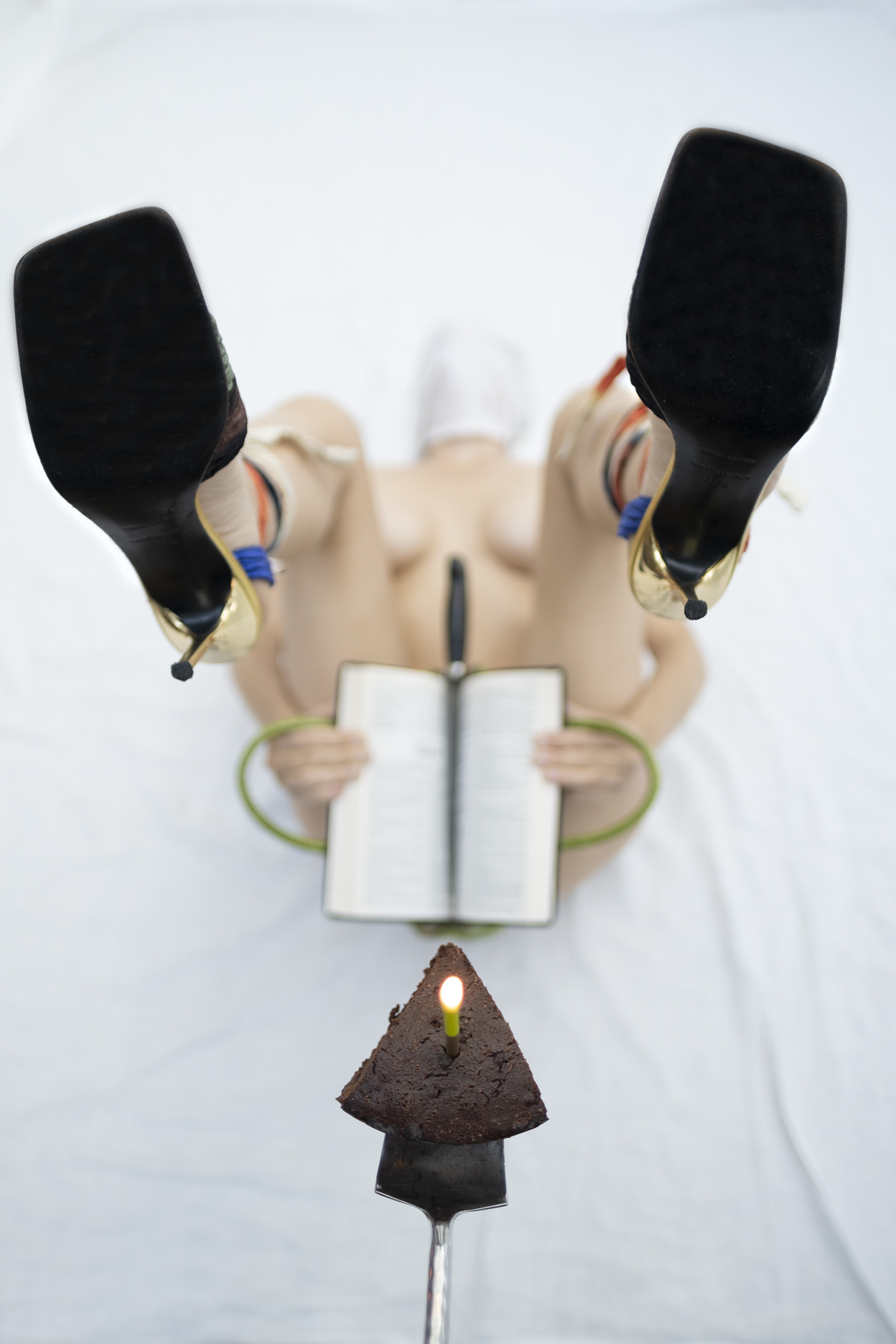 As a woman artist I constantly find myself at odds with my identity and its associated quirks; my demons win on most occasions but my will is undefeated. I struggle in silence and celebrate for all of you to witness. I will always be a work in progress but nevertheless a work worth skipping breakfast for.