Rina Barbarić, aka Rina Malac, is one of the 8 designers of the new Curated By GIRLS t-shirt collection. She is a graphic designer and illustrator working in Zagreb, Ljubljana, and Rijeka. She was involved in many projects during her studies, but her first serious cooperations came up later with the Aitor Throup Studio in London, the Kuna Zlatica Studio, collaboration with the vegan brand Kucha Madre, and independent projects with the Vox Feminae team. She currently works as a freelancer and is pursuing new ideas in the visual art sector, and mostly in the field of feminism.
Read our Q&A with Rina to know more about her background, vision and the inspiration behind her design.
IG: @rina_malac – https://rinamalac.tumblr.com/
Hi Rina! What's your background in ART?
I have been surrounded by art and creating since I was little, but I became more interested when I was finishing elementary school and discovered street art. It all became more serious when I got into the Academy of Fine Arts and Design in Ljubljana in 2011 where I studied graphic design. I gradually became interested in urban culture and feminism during my studies and the first bigger project I participated in was a series of illustrations for the Fierce Women card game created by VoxFeminae. I have been collaborating with their team ever since on solo and collective projects dealing with feminist and LGBTIQ topics.
How would you describe your work in 3 words?
Colours, humour, defiance.
What drives you as an artist?
What most excites me when working is the proving of a 'point' of a specific issue. People and their stories inspire me and I want to put into focus individuals or groups of people who are at the margins of our society. I would like my work always to be a sort of hommage to struggles not seen or acknowledged. I am currently mostly exploring feminism because it concerns me directly, but with time and experience, I would like to broaden my interest to other issues as well.
"Courage doesn't know gender."
Tell us about the design "Ive Got The Balls" what is the message behind it?
With this design I wanted to say that courage knows neither sex nor gender. I also think courage does not necessarily have to be 'tough'. People can be gentle and courageous. It's a fact which really confused me when I was growing up. I think courage is key to personal growth.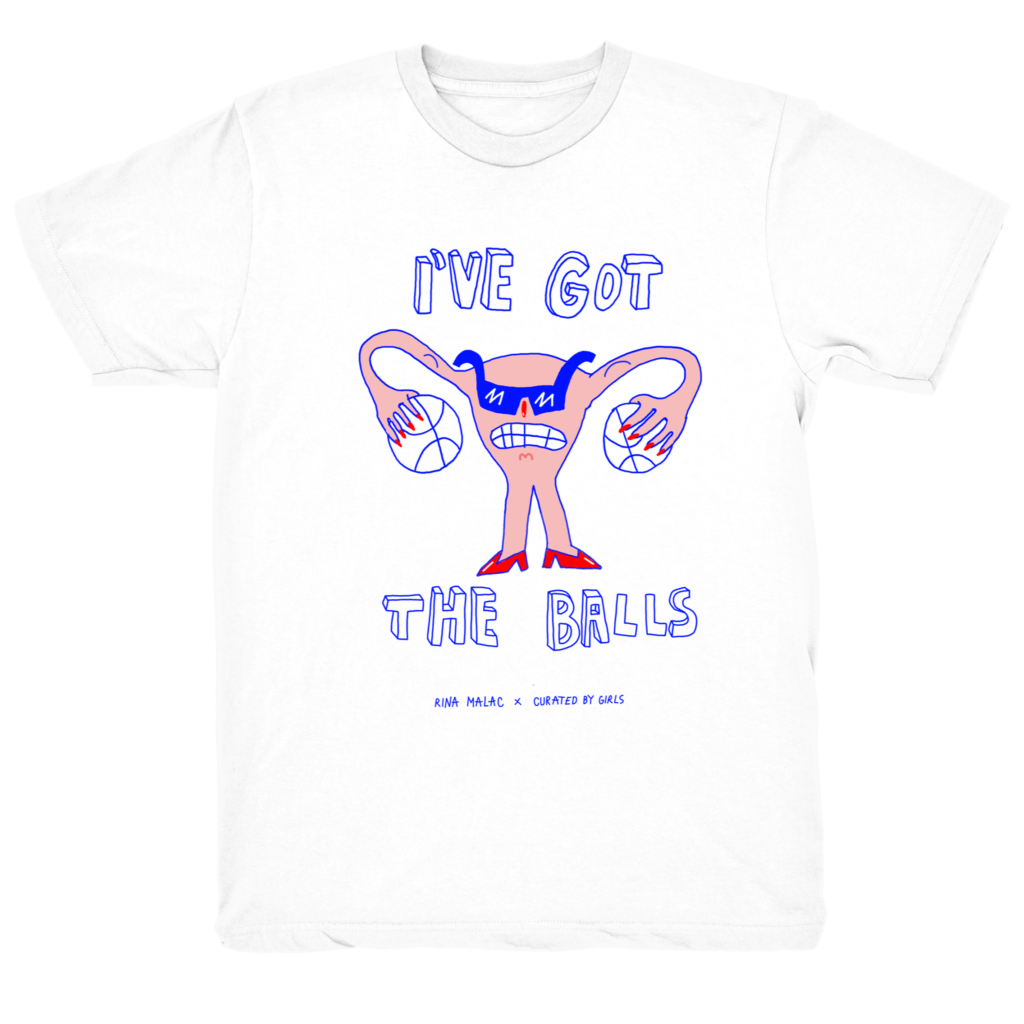 What kind of reaction do you hope to get from people who see your t-shirt?
As with all my work, I hope it will make people laugh and give them a bit of fresh energy to keep up with their life struggles.
What do you think are important qualities that define an artist?
An endless love for their work, patience, perseverance, the power to notice, hear/listen and connect.
Artist Faith Ringgold said "You can't sit around and wait for somebody to say who you are. You need to write it and paint it and do it" – How does this resonate with you?
I can completely identify with this. I struggled with my identity and how I wanted to represent myself to other people for a long time. Although I have been drawing since I can remember, I never thought I was actively letting my voice be heard. I thought that I was making visual art which looked 'cool'. But after years of working I was able to read myself through the motives and colors that I use repeatedly. I then realized that I am what I make and that gives me the greatest motivation never to give up on what I'm doing.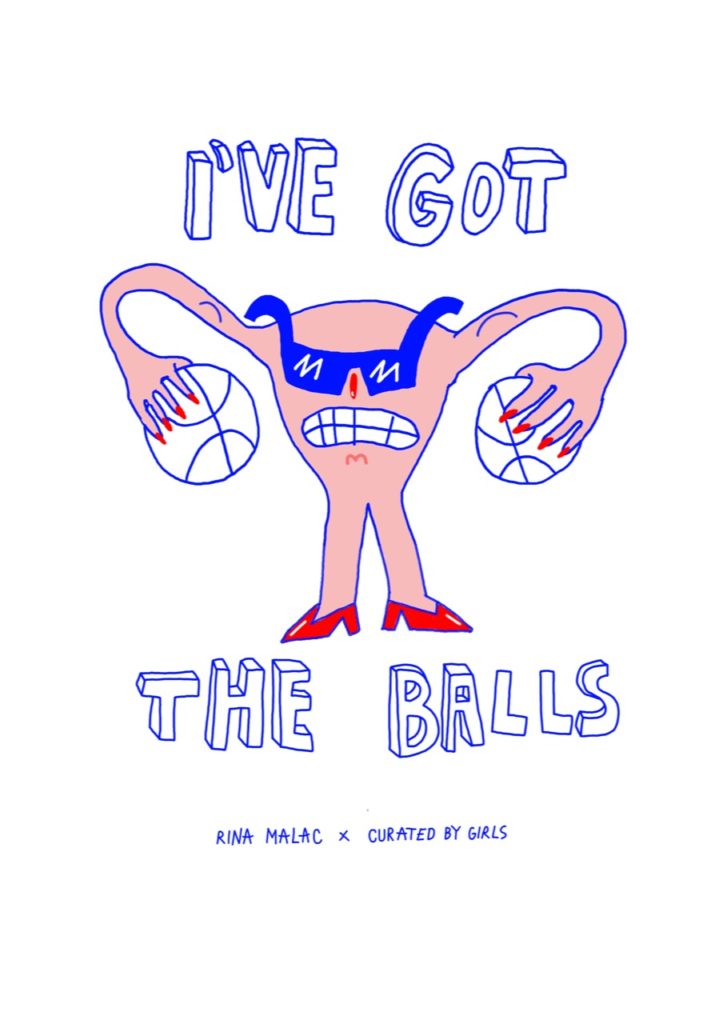 Pre-order "I'VE GOT THE BALLS" Tshirt now.