Clay Tits (IG: @claytits) is owned and founded by artist Michaela MacPherson in Brooklyn, New York. As a fat, queer feminist she strives for representation of all marginalized bodies in the areas of ceramics, illustration and design.
Read our Q&A with Michaela to know more about Clay Tits, her mission as an artist and the message behind her tshirt "Honor All Bodies" designed for the Curated By GIRLS limited collection.
What's your background as an artist?
I am a trained Illustrator and Designer from Boston, Massachusetts. I have my BFA from the Massachusetts College of Art and Design.
You create through various mediums: titty mugs, illustrations, ceramics… What's a typical creative day like, for you?
This changes for me a lot, usually because my interests are always changing, but especially because of the pandemic affecting my ability to work in shared spaces or with certain mediums. I usually work four days a week, five if I have to pack and ship items. I try and accomplish work in one area each day. For example, Mondays I'll work on creating social media posts for the week, customer service, ordering supplies, anything computer related. Tuesday I'll start in on making orders, and try to crank out as many as I can for my bi-weekly shipping periods. Wednesday I'll work on designs and illustrations for upcoming projects, and Thursday finish any tasks from the week I'm behind on… which is usually production. I am happy and fortunate for the work I have, but it can often be a tad overwhelming!
Your work is very engaged in feminist movement and celebrating queer identity. Can you tell us more about the importance of diversity for you?
Diversity is so important to me, as it is to all of us who don't fit in that typical white, slim and heterosexual cliche that America has always been obsessed with. I grew up fat, and ultimately pretty gay, and I feel like it would have saved me so much stress (and honestly, an eating disorder) if things like Instagram were around. Getting to see a world where fat, gay, POCs get to live their lives as their truest selves has helped my own mental health, and I can only imagine how much it has helped out younger generations.
Tell us about your design 'Honor All Bodies'? How did it come about?
While the feminist and body positive movements are both exciting and well-intentioned, much of the time our women of color, our transgender community, and our larger bodies are left out of the revolution. I wanted "Honor all Bodies" to be a design that was relatable to all who looked at it. I found it essential to depict bodies that are somewhat ambiguous in nature, and that can be interpreted as many bodies, so that everyone who wears this shirt feels as though they are standing for themselves. I didn't want the bodies to look all female, skinny, or white. I wanted it to be bold, and discernible from afar, and unapologetic it its nudity. It's a little bit of a departure from my typical work, which was completely welcome.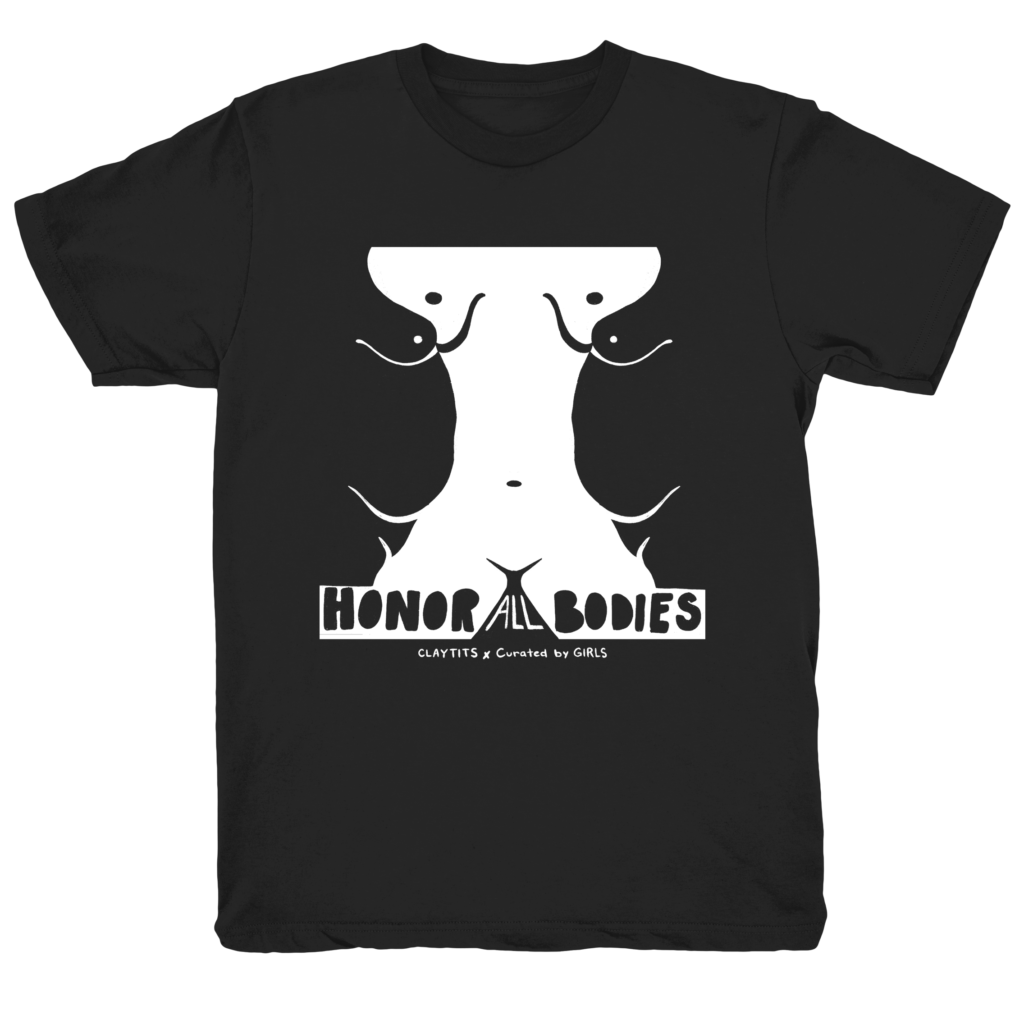 What message do you hope to convey with this tshirt?
I want people to wake the fuck up and realize that the woman or non-binary person you're confronted with deserves your respect, period. No one should feel shame for their existence.
What's the best piece of advice you've been given so far?
I think the best piece of advice, and its one i've been seeing everywhere these days in relation to black parents teaching their children the important truth they will be facing throughout their life, is that not everyone is going to like you. And that's their problem, not yours. There is nothing wrong with the way you were born, and don't let the ignorance of others make you feel like you have to prove something to them.
Visual artist Njideka Akunyili Crosby said "You don't exist if you're not represented…I felt a need to claim my own social existence by making the representation happen." – How does this resonate with you?
Njideka hit the nail right on the head, for sure. You only feel like a real member of society when it has made a space for you. Instead of waiting for society to become comfortable with the idea of you, you should make that room for yourself. In this country, if you fall outside of what's "acceptable," no ones going to create that space for you, so take it yourself.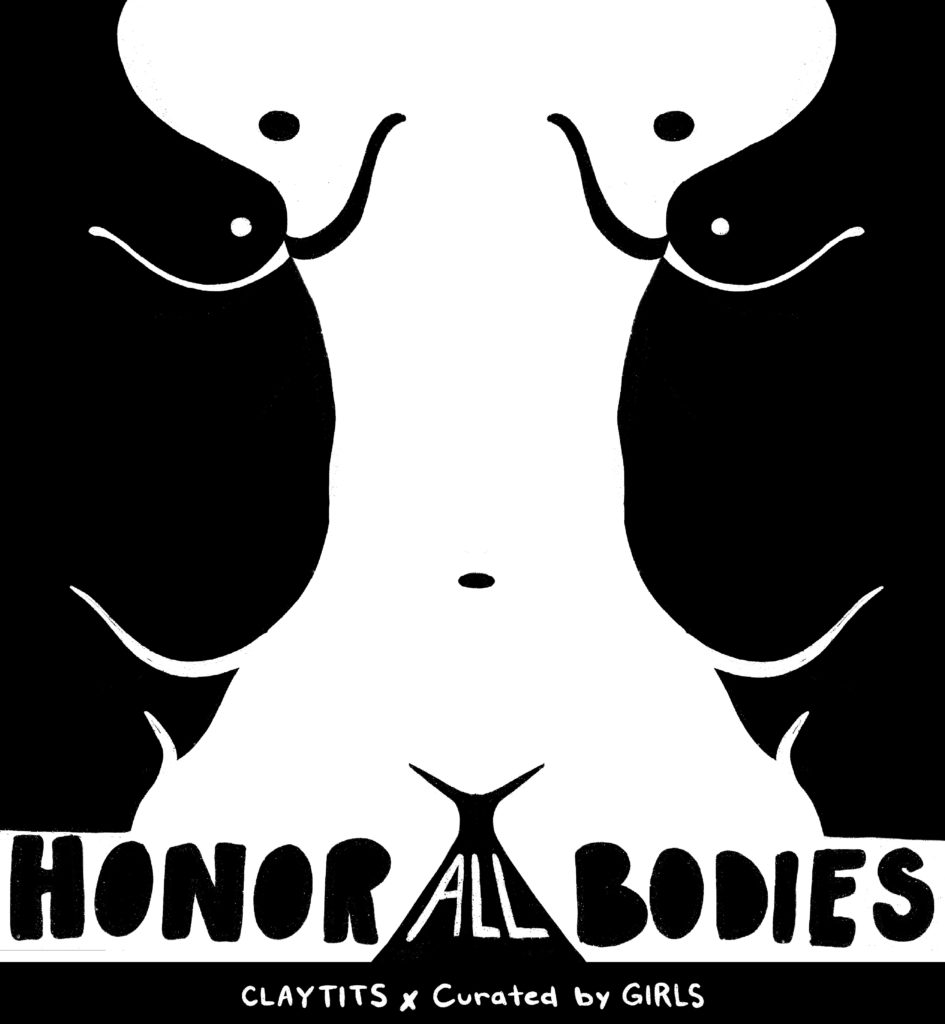 PREORDER "HONOR ALL BODIES" Tshirt.