POLEDANCE x FASHION x MUSIC FILM.
Amnion [Greek, = membrane surrounding the fetus] is the thin, transparent, avascular membrane that tightly encloses the [human] embryo when first formed. It fills with amniotic fluid, expands and becomes the amniotic sac that protects the embryo.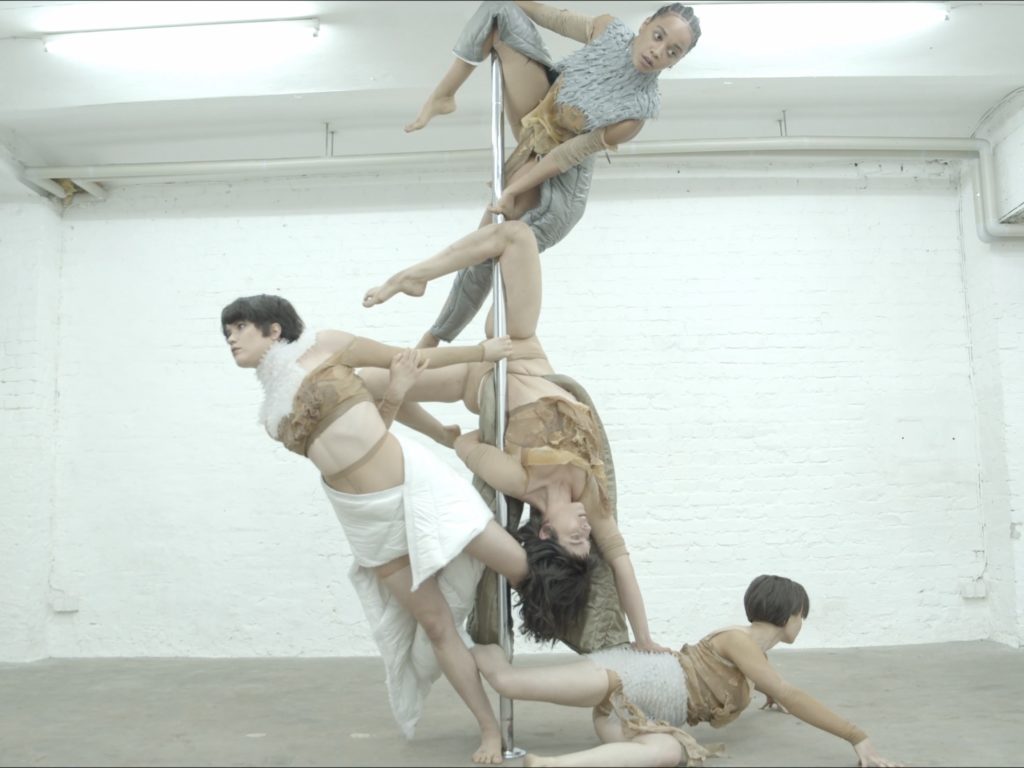 AMNION is a utopian concept of society in which the individual can develop in the group. As lone fighters, we are left to our own devices. With the potential of the group and the cohesion, a process of empowerment begins.
The talents of each individual find their space through the support and security that AMNION creates. It is possible to grow together, to hold ourselves, to be honest, to try, to fall and finally to feel our inner power.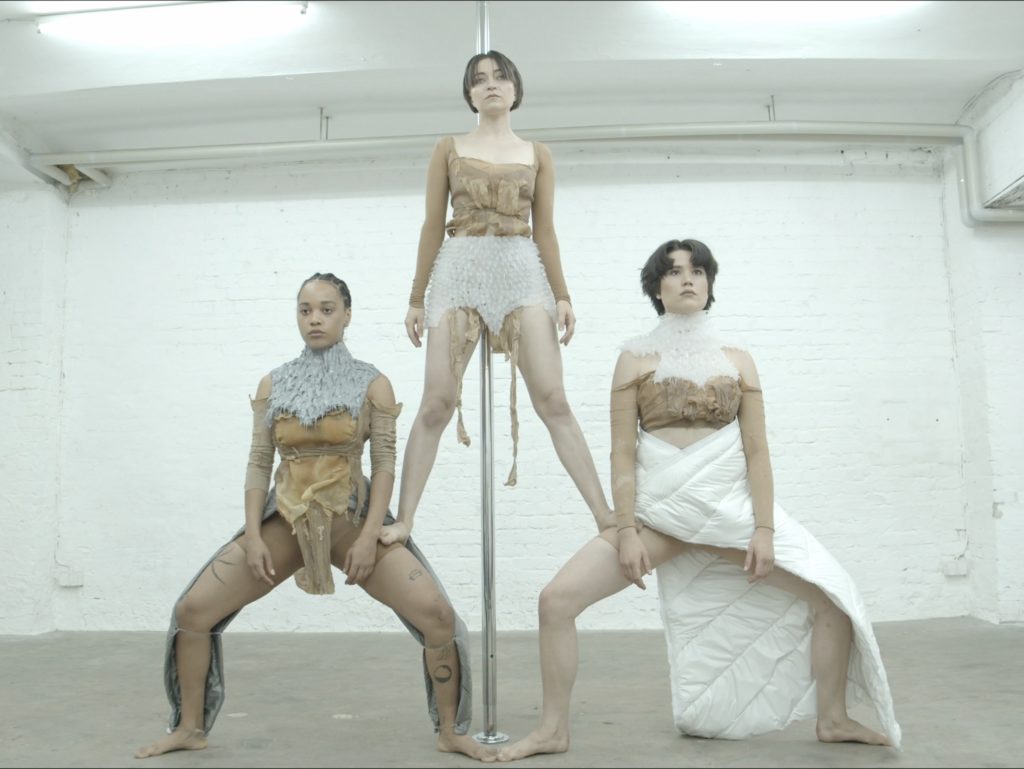 Alone, on our own as female-identifying and non-binary artists, we had to face well-known obstacles. That's what united us: the urgent need to be safe. By activating our networks, we created a group of friends and friends of friends, without hierarchies, without competition and ready to grow together.
Production & Concept. Luisa Brune @yera.z.y, Elena Herrmann @stonemilker_, Luisa Weißflog @lui.luvs @ynry_
Art Direction. Luisa Weißflog @lui.luvs @ynry_, Peter Schwarz @_peterschwarz_
Choreography. Luisa Brune @yera.z.y
Fashion Design. YNRY @ynry_
Music & Editing. Peter Schwarz @_peterschwarz_
Performer. Luisa Brune @yera.z.y, Elena Herrmann @stonemilker_, Kim Obi @katana_me, Johanna Ryynnen @jjohannantili
PR & Communication. Chiara Leoni @interxenial @_kapitel5, Helena Brune @h_el_na
DP. Petra Rebernik @rebernikp
Photographer. Kata Kwiatkowska @kata_kwiatkowska
DOP Assistant. Carson @notjohnnycarson
Styling. Maike Baier @maike_baier
MUA. Anna Höfert @annafromthewood @skintinuum
Hairstylist. Fabiana Salerno @fab_c_s