Anna Pantejeva is an artist hailing from Latvia who has recently discovered her creative calling in the world of painting. Her artistic endeavors revolve around the exploration of femininity while challenging the constraints of perfectionism. As she dissects the societal definition of femininity, she adds layers of satire and irony to this exploration. In her body of work, she captures the delicacy and distinctive peculiarities of the human form, portraying them through graceful silhouettes. Anna's art delves into a wide spectrum of life experiences, which she skillfully transforms into lyrical narratives.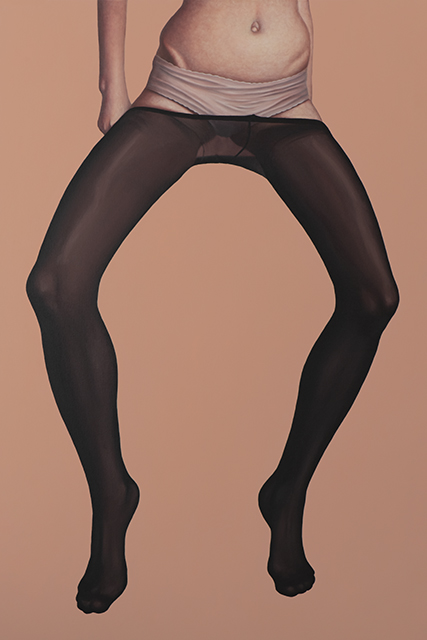 As an artist I'm primarily focusing on exploring femininity as it is socially defined – through wearing dresses/skirts, thights, make-up, constant shaving (and shaming if not), having girly manners, but adding a layer of satire and irony to it, as a way of saying: "haha, but yep, it sucks".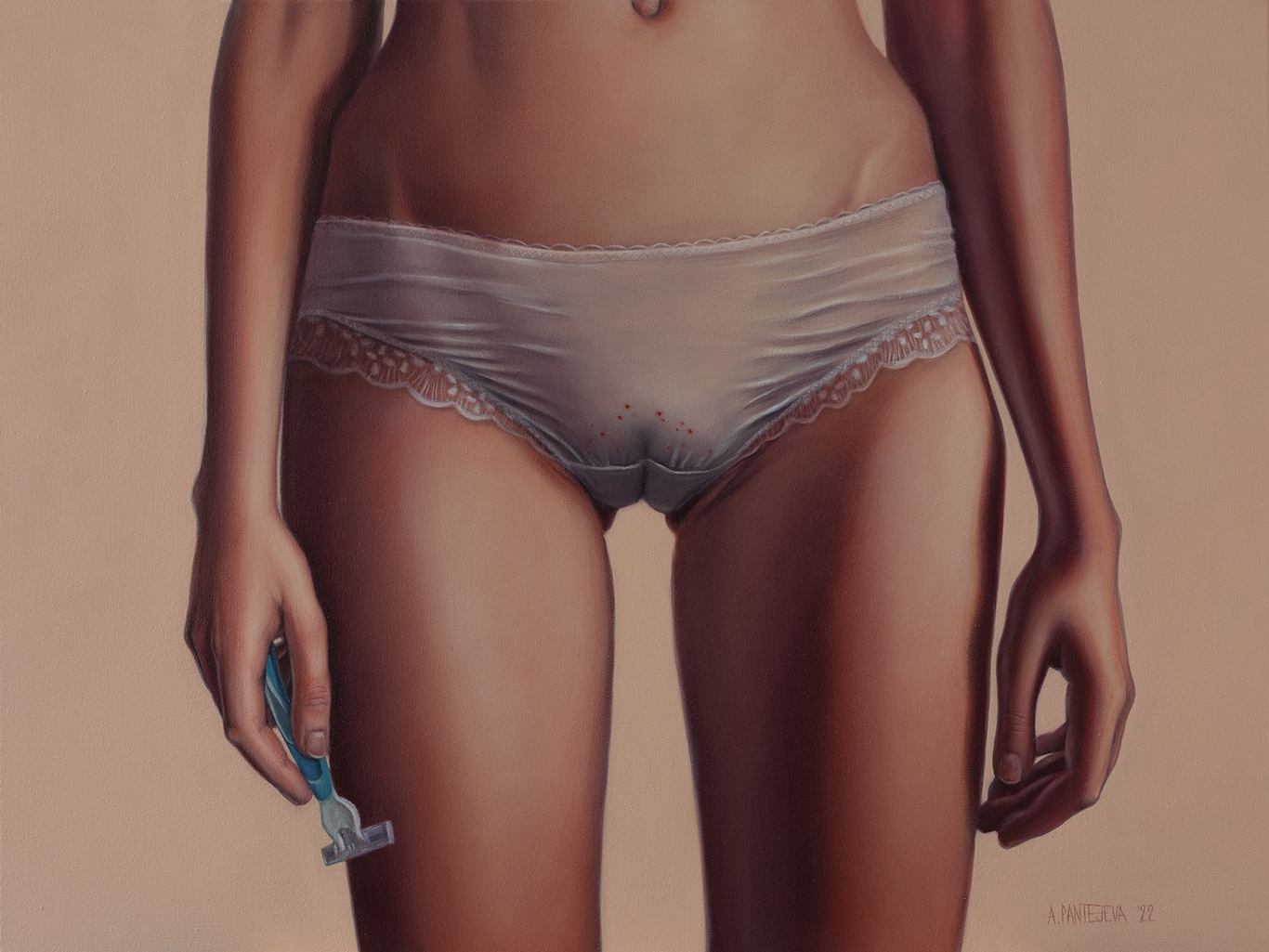 I also do small scaled paintings of different body parts, submitted by women all over the world; parts they dislike or don't accept for various of reasons. The goal is to try to change the perspective, and show disliked bodies as individual pieces if art.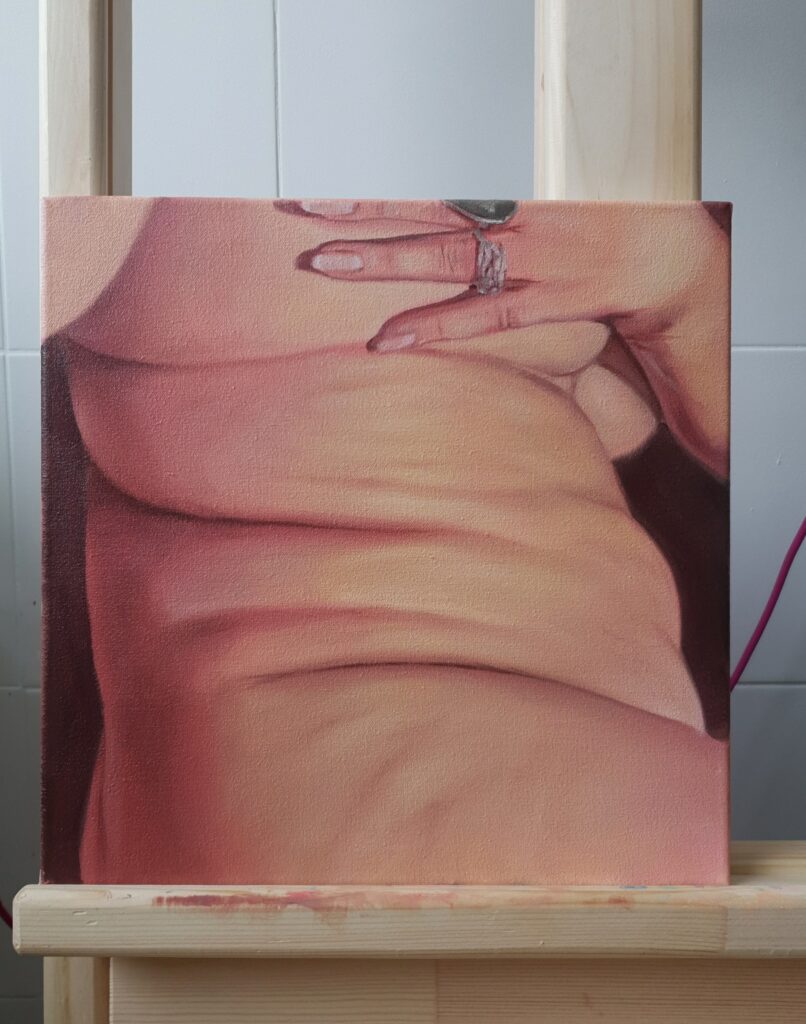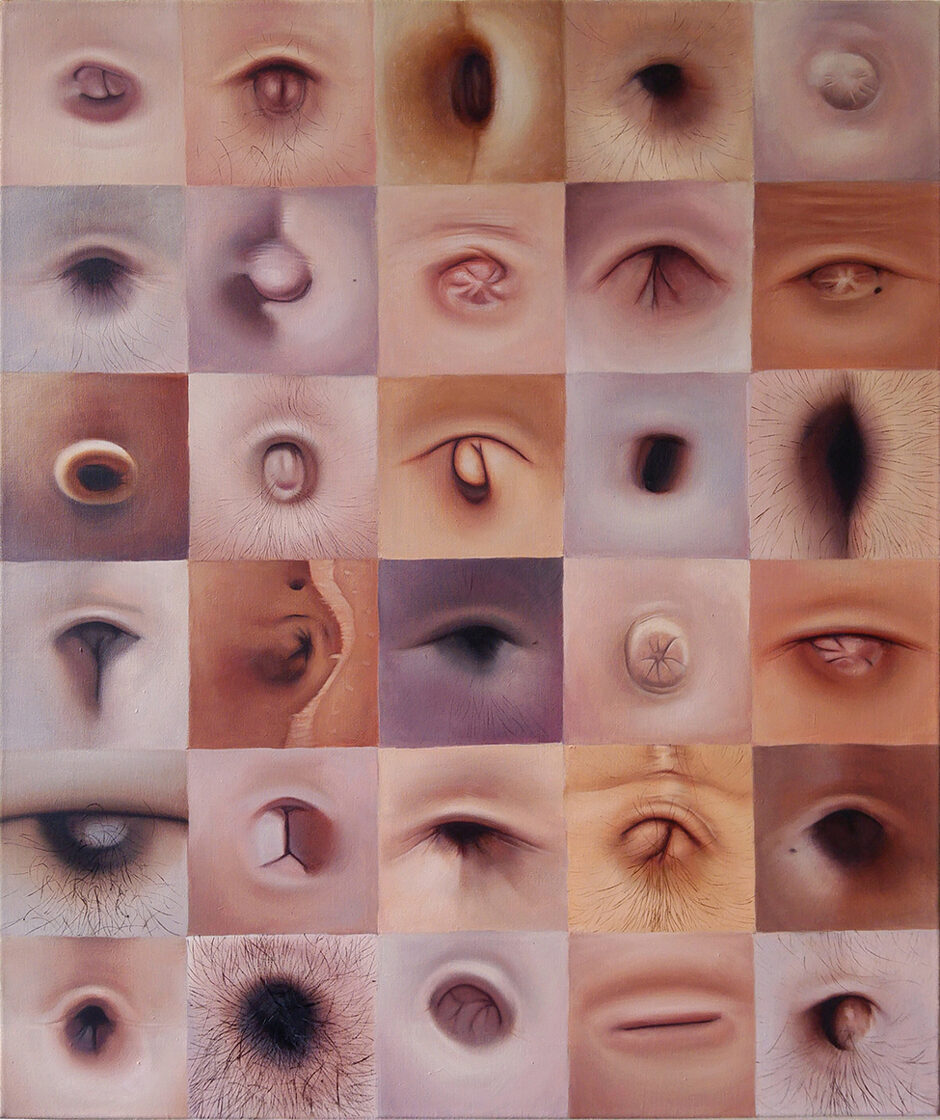 Instagram: @anna.panteyeva.artist – Website: annapantejeva.com/home/