BEE, aka beeillustrates, is a 21-year-old artist from Devon, currently studying a Ba(Hons) in Illustration at The University of Edinburgh, working primarily as an illustration based artist for the past four years. Her clients include STAEDTLER, SkyAtlantic, Coppafeel, We Built This City London, and many more. Her art primarily explores provocative themes of eroticism, mysticism, sexuality, feminism and politics. She strives to depict striking, fierce images of goddess-like women and other marginalised folks, and through them, empower and inspire her audience.
Read our Q&A with Bee to know a bit more about her parcours, vision and hopes for the future.
What's your background as an artist?
I've worked primarily as an illustration based artist for the past 4 years. I'm currently studying my Bachelors degree in Illustration at the University of Edinburgh, in Scotland, and prior to this I completed an Extended Diploma in Fine Art in my hometown of Exeter.
You have a very particular aesthetic. Tell us about your creative process and inspiration.
My creative process has shifted throughout my time as an illustrator. At the moment it involves researching topics that I am passionate about and getting to work on my drawing tablet. I often work for clients so have to work to strict briefs too! Things that inspire me include (but aren't limited to) memories, dreams, current affairs, songs, my own lived experiences, and people I know.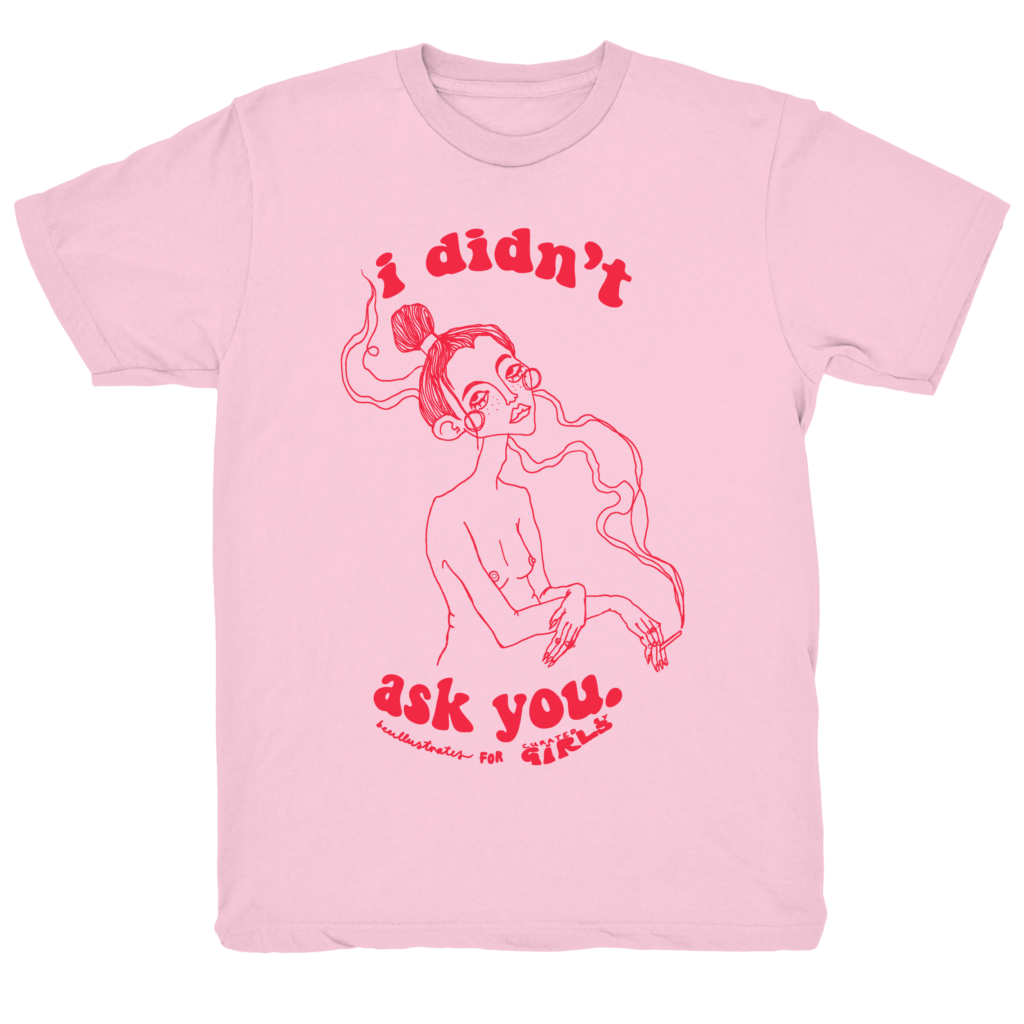 What kind of reaction do you hope to get from people who see your t-shirt?
I hope that the people who see and wear it feel empowered and confident, and inspired to set and uphold their boundaries. I also hope it encourages people to think carefully before giving unsolicited opinions and advice!
What changes do you hope to see in the industry?
Genuine inclusivity and accessibility, diversity being celebrated, people being happy and being their authentic selves through their art. Art being seen as a REAL profession! Artists getting paid!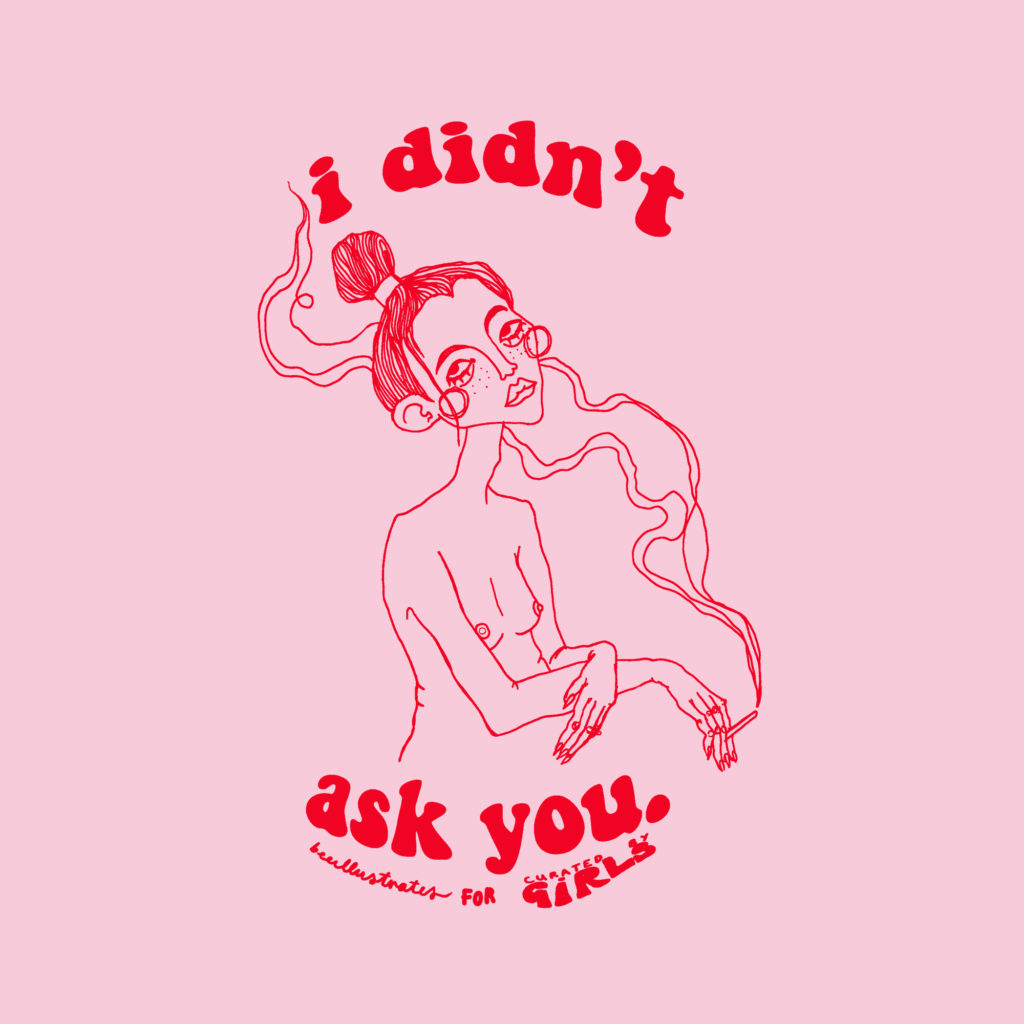 PREORDER "I DIDNT ASK YOU" BY BEEILLUSTRATES