With this series of paintings, multidisciplinary artist Oneslutriot shares her perspective of a world in existential disarray. She interrogates the human condition and mental health, exploring themes of isolation, oppression, social media, addiction, sexuality, and the stigma surrounding gender and body image. It is an angry critique of mass media's toxic perspective of the feminised body and the impact on mental health.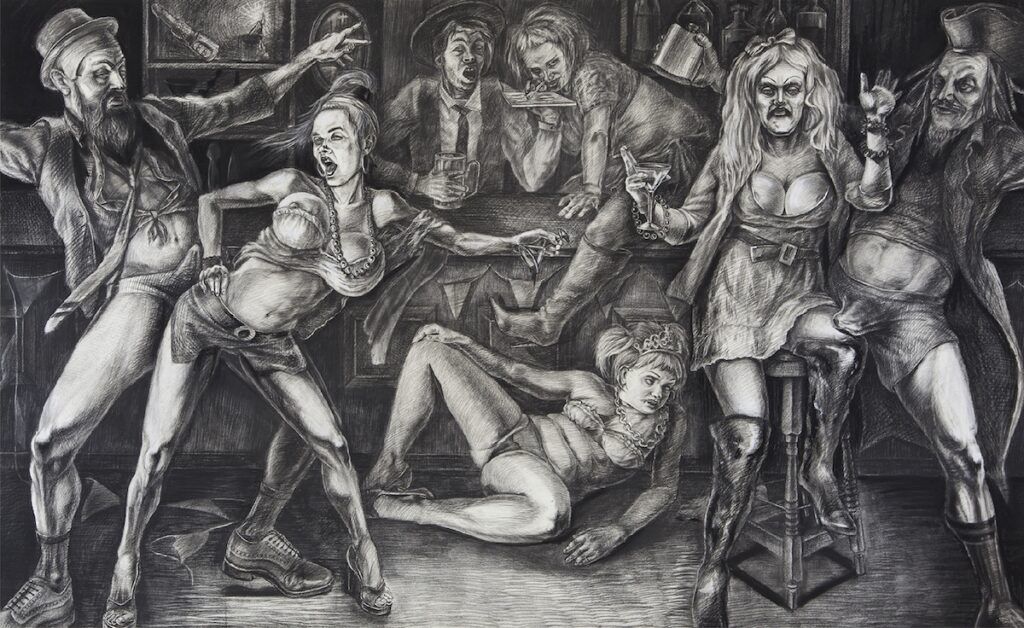 Oneslutriot is a London-based anonymous queer artist with primary focus in contemporary painting, drawing, subvertising and tattoo art. Raised from the Feminist Punk/DIY/Underground scenes, Oneslutriot has coordinated and participated in events targeting injustice in daily life on themes such as political, social and ecological issues, repression, stereotyping, homelessness, LGBTQ, climate change, the refugee crisis and more.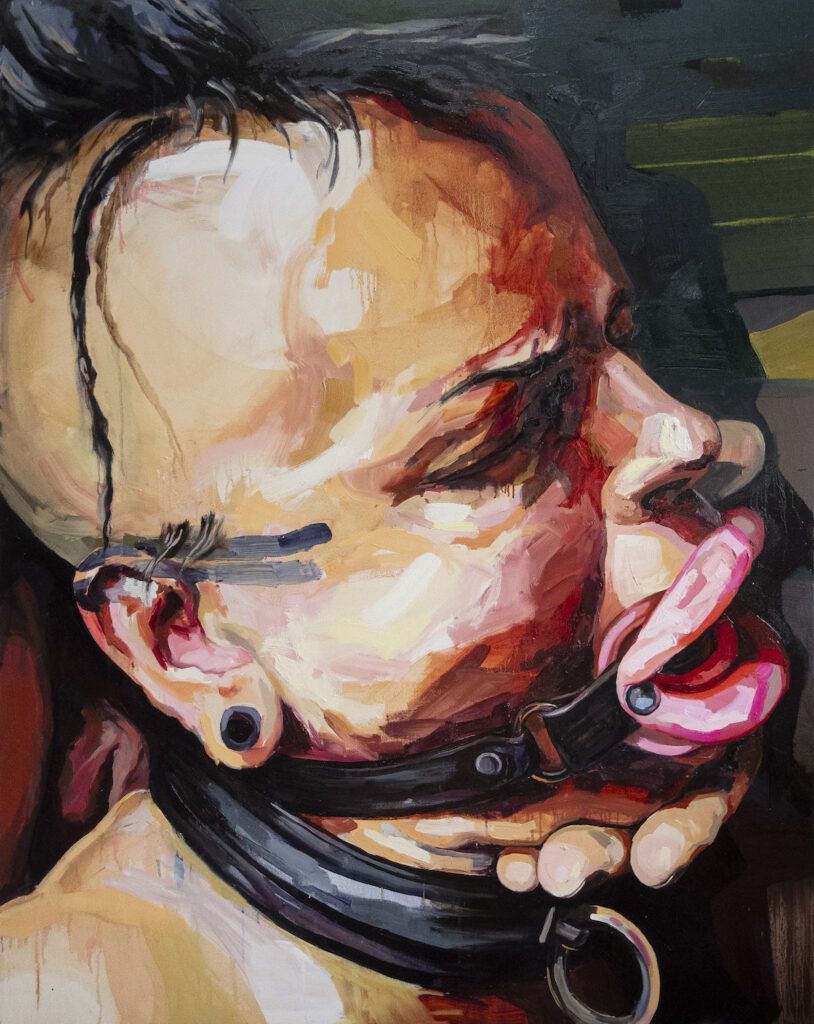 Contemporary Bodies is a collection of paintings spanning a decade. In the early work, Oneslutriot explores the dynamics of both love and hate for our bodies, obsessions, and body dysmorphia. Oneslutriot's recent work has shifted from criticism of the media's toxic image of bodies to an interrogation of the societal shift brought about by body positivity movements, the queer and fetish scenes, and feminism. She portrays people who manage to break through stereotypes and shake off the shame that they are brought up with; and learn to celebrate their bodies, desires, and freedoms.