Janet is a Paris based artist who creates handmade & digital drawings on photos (hers or other's) but not only.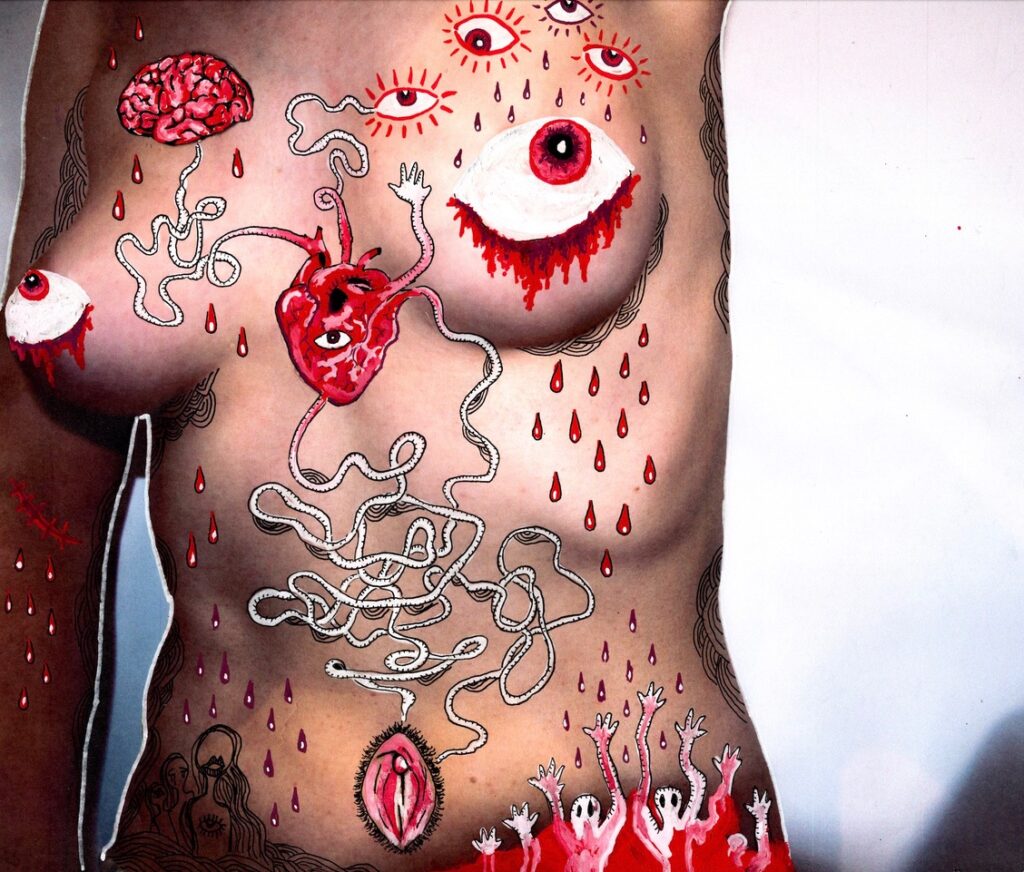 White eyes, unidentified dripping liquids, tattoos galore… these transformations of images illustrate the feelings that gnaw at us from within. Janet draws our innermost selves, but she also knows how to sing the melody of the whales, is able to pedal the Tour de France on your back without moving from her living room, and deeply loves cinnamon rolls.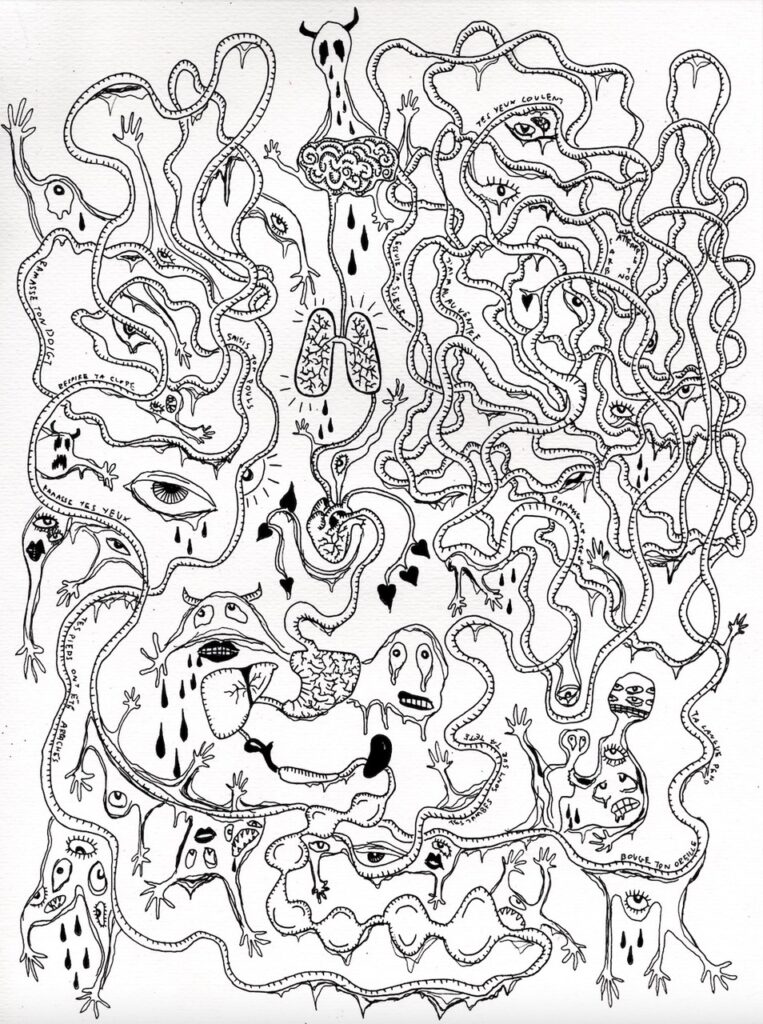 I just want to express my demons; Anorexia and the vision of the body are big subjects for me. I was anorexic for a long time and I still have eating disorders. Many people and especially girls suffer from it. Drawing has helped me a lot to get better. Libido and desire are subjects that I also like. They are still a bit taboo from a woman's point of view, so I think it's good to talk about them.