Make sure to bid on work from renowned female artists like Kylie Marume and Pink Bits. Female creatives that lead the way in visualizing and celebrating female sexuality. All proceeds of the auction will go to Plan International.
Female owned and led online eyewear brand polette launched the limited edition Orgasmic optical collection this November 3rd, paying homage to the female body and sexuality with vulva, labia, and clitoris shaped glasses.
The outspoken designs were not conceived to be best-sellers, instead polette's designers, Marianne & Elodie, purposely designed the glasses to spark conversation and place vulvas in a place where they can't be ignored or overlooked, literally in your face. As Elodie (designer) says:
The many mixed comments and reactions we get on these products and images since the launch, prove that this is still a topic that is important to address and discuss. Over the years women's bodies have been sexualized, as a tool for the other sex to achieve an orgasm. It was about time polette addressed it and showed women as sexually independent from men! It's a celebration, and an ode to living one's pleasure fully, no matter the taboo!
Since the designs of the glasses subtly take cues from vital artistic trailblazers of the past, such as Botticelli's Birth of Venus, Courbe's L'Origine du monde and the sculpture Hon/Elle by Niki de Saint Phalle, the team at polette found it only fitting to invite a new modern generation of artists to shine their light on the topic in their own way. These seven artists have created their personal celebration of female sexuality in their signature style and medium. Artist Phoebe Crossing, for example, uses plaster casting techniques to educate people about the anatomy and beauty of the vulva.
The works of art created by these seven amazing artists will now be auctioned until December 3rd. with proceeds going to Plan International, a charity fighting for female rights & equality.
How the auction works.
To support our movement, a number of leading female artists have created their own homages to the vulva, in every shape and form in collaboration. These artworks are now up for auction with proceeds going to Plan International, a charity that fights to improve women's rights around the globe.
Click on the bid button and place your best offer to join the auction. The highest bid we receive prior to the 3rd of December, will be awarded the artwork upon payment. Don't forget to state your name, phone number and address along with your bid, so we can reach out if your bid wins.
NB: Minimum starting bid: £100.
The Participating artists and their artworks: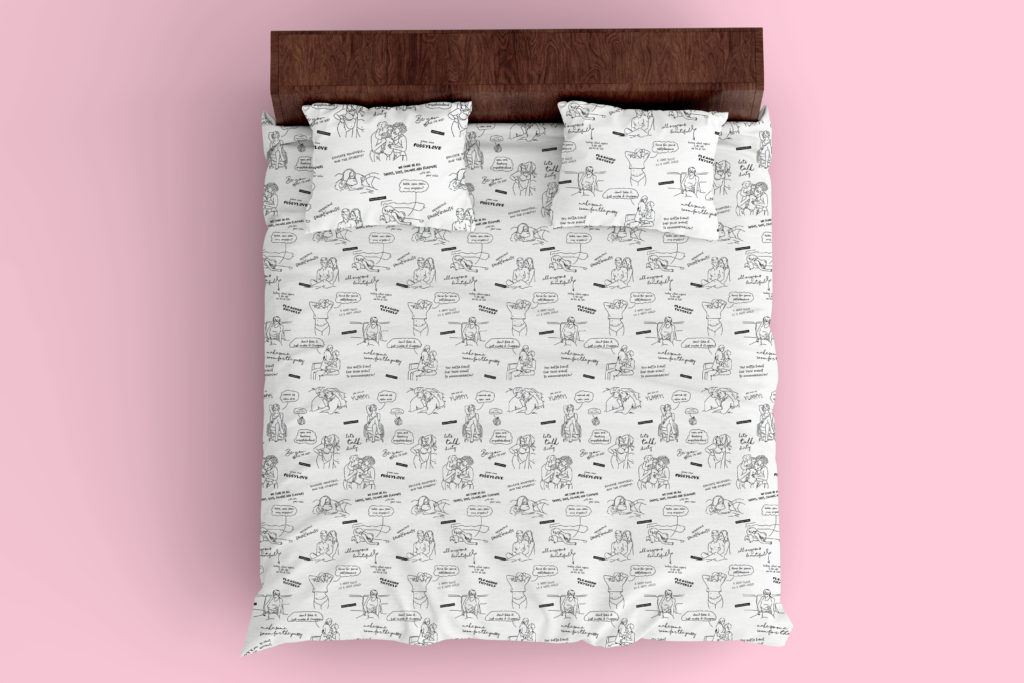 Orgasmic
The Orgasmic collection consists of three designs that come in two shapes and multiple lense colors. The frames are made from eco-acetate and recycled acetate. Pricing: €69,00.
https://www.polette.com/nl/new-collection/orgasmic-collection.html
polette
polette, leader in the online glasses market, designs, produces and assembles glasses since 2011 for transparent prices. Out of the factory a pair of glasses costs less than 10€, so why pay 400€ for just a logo? polette provides frames + optical glasses starting from 15€