In collaboration with Maison Onissia
Glad to announce that we have teamed up with the talented seamstress Maison Onissia @maisononissia to create a limited edition of reusable prevention face masks.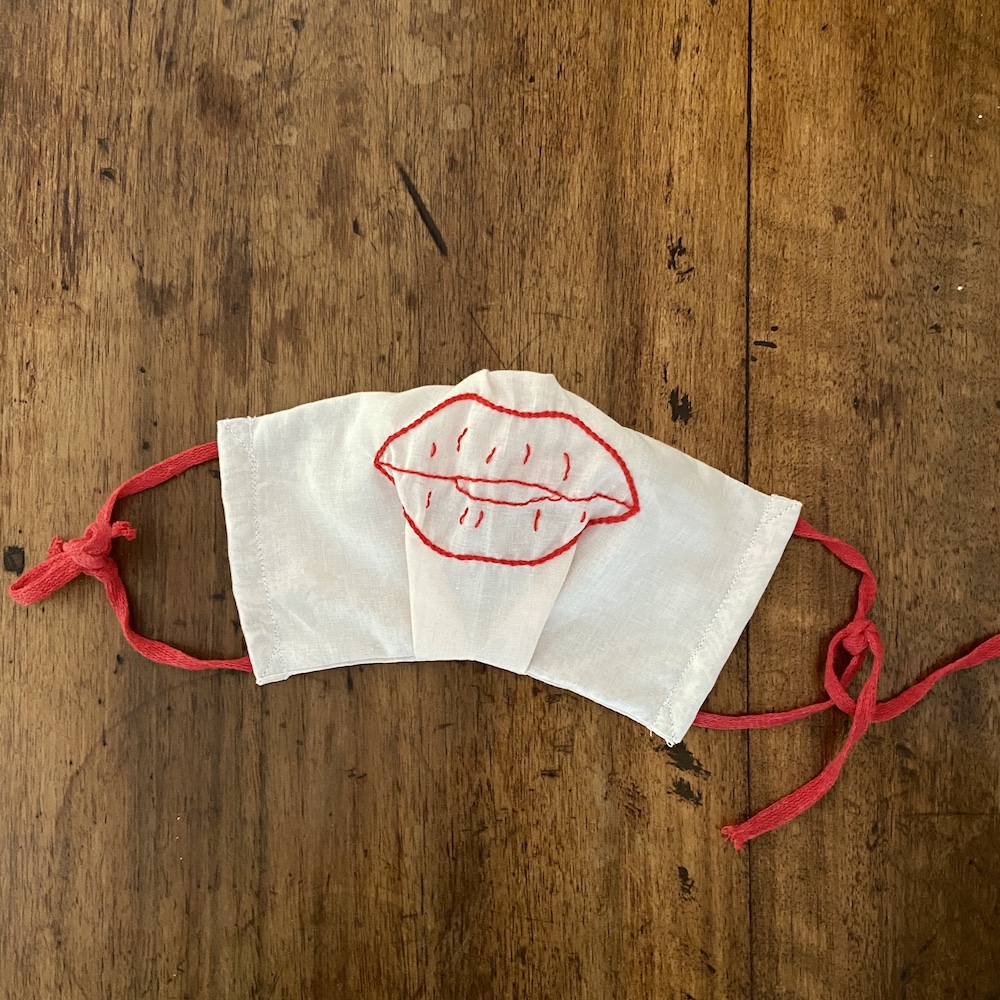 12.00€
You can pre-order now on Maison Onissia's e-shop.
Made in France
one-size – 15 x 21 cm
100% coton.
These joyful fashionable masks are handmade, created with organic fabric, and adjustable.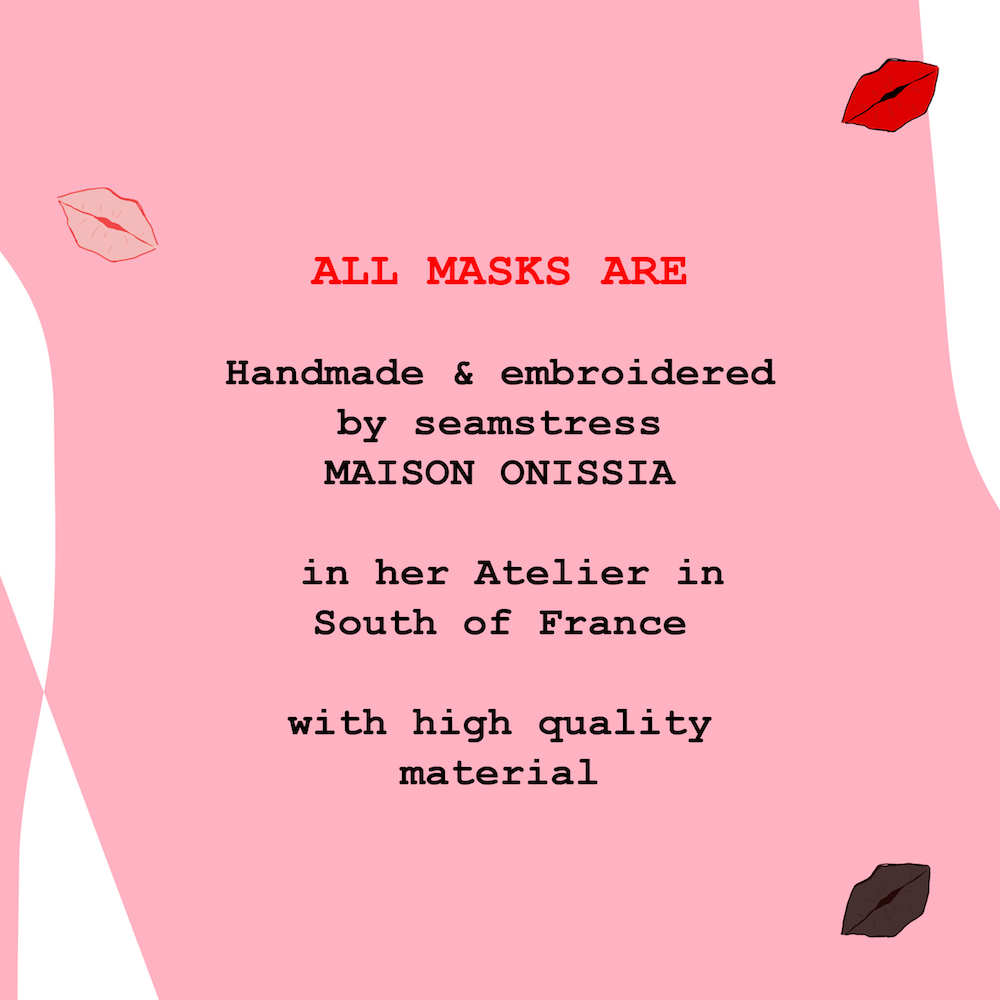 The masks feature embroidered lips: a reminder that all our voices matter and we have the right to be heard. ✊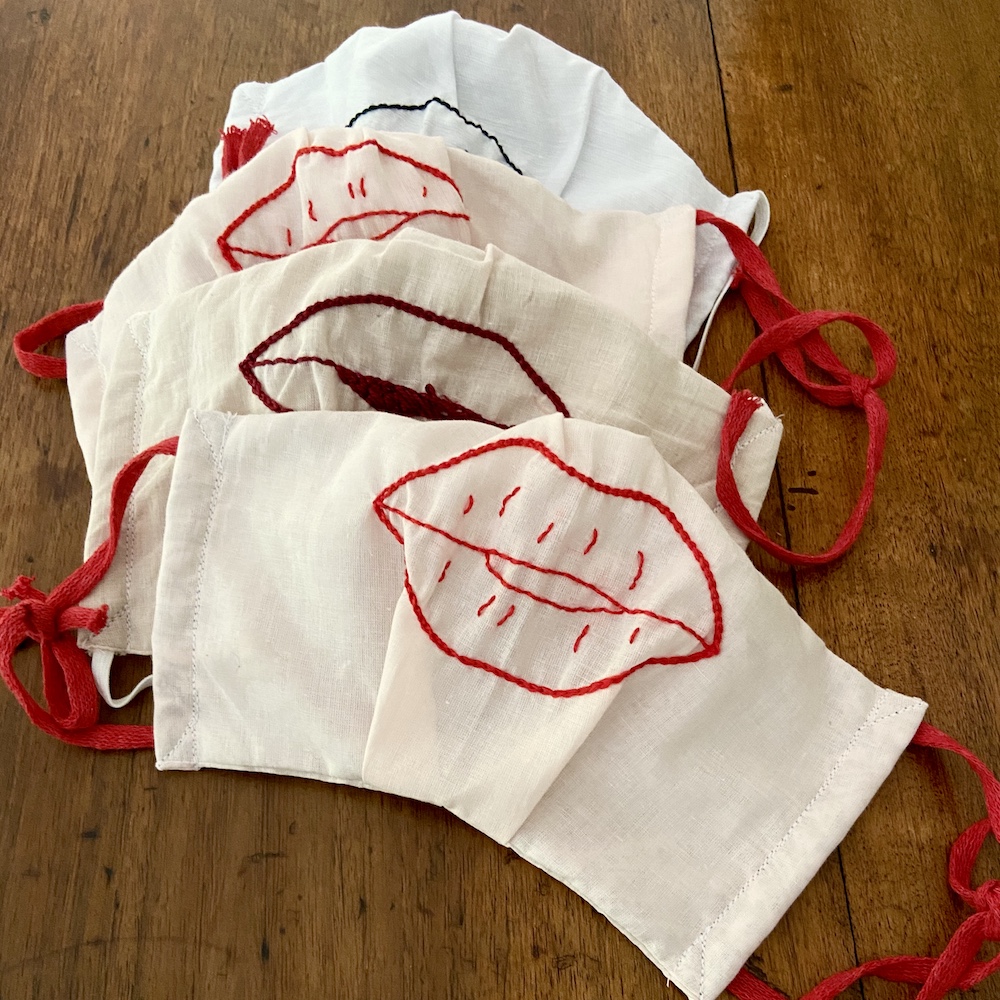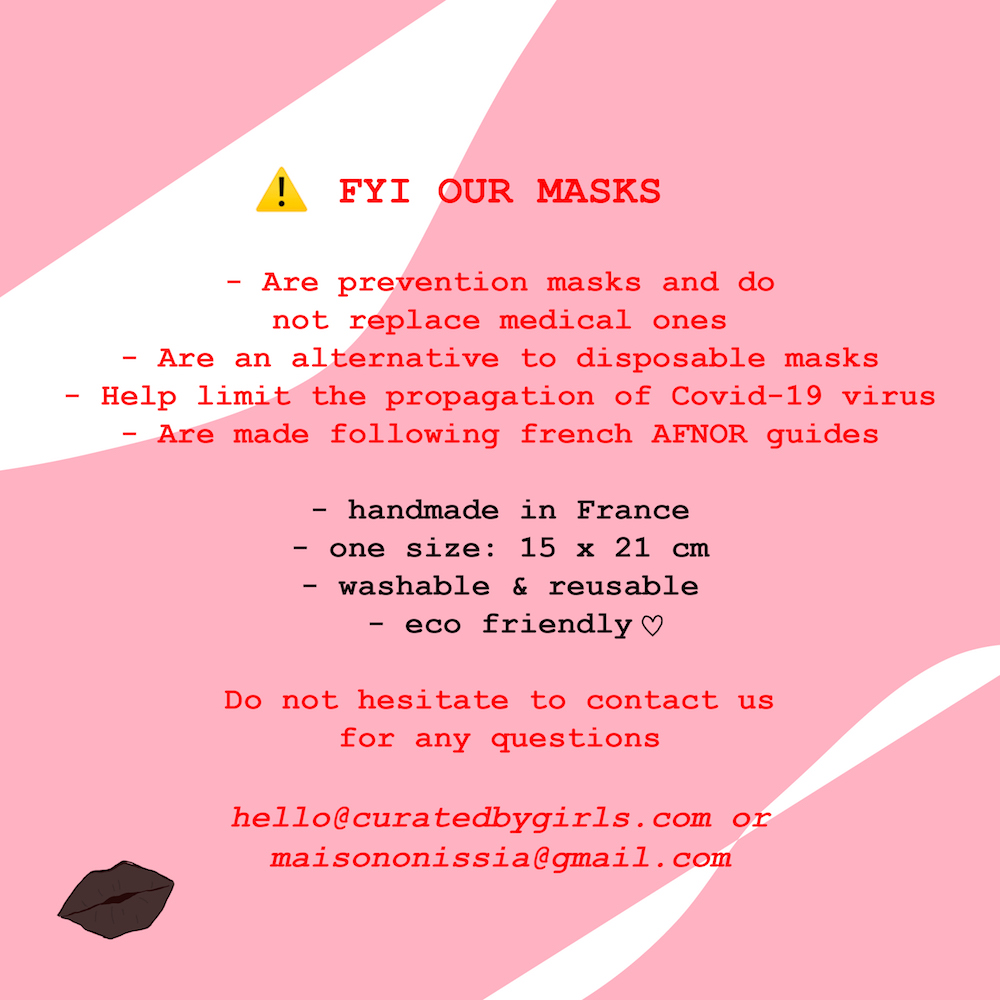 Some recommendations:
• Wash before first use. Machine washable up to 60c °.
• Remember to wash your hands before & after wearing the mask.
• Make sure you have several batches of masks to be able to change them very regularly throughout the day (approximately every 3 hours)
• Keep a safety distance of one meter from others
• Do not touch your face or mask while wearing it. Do not remove it and then put it back.
Do not hesitate to contact us for any questions:
hello@curatedbygirls.com or maisononissia@gmail.com
#goodbyecovid #supportsmallbusinesses #yourvoicematters