Rachel Larsen Weaver is a traveling film photographer who is interested in turning a loving and compassionate gaze towards all bodies. She believes that joy is resistance and that her expansive definition of beauty is a form of social justice.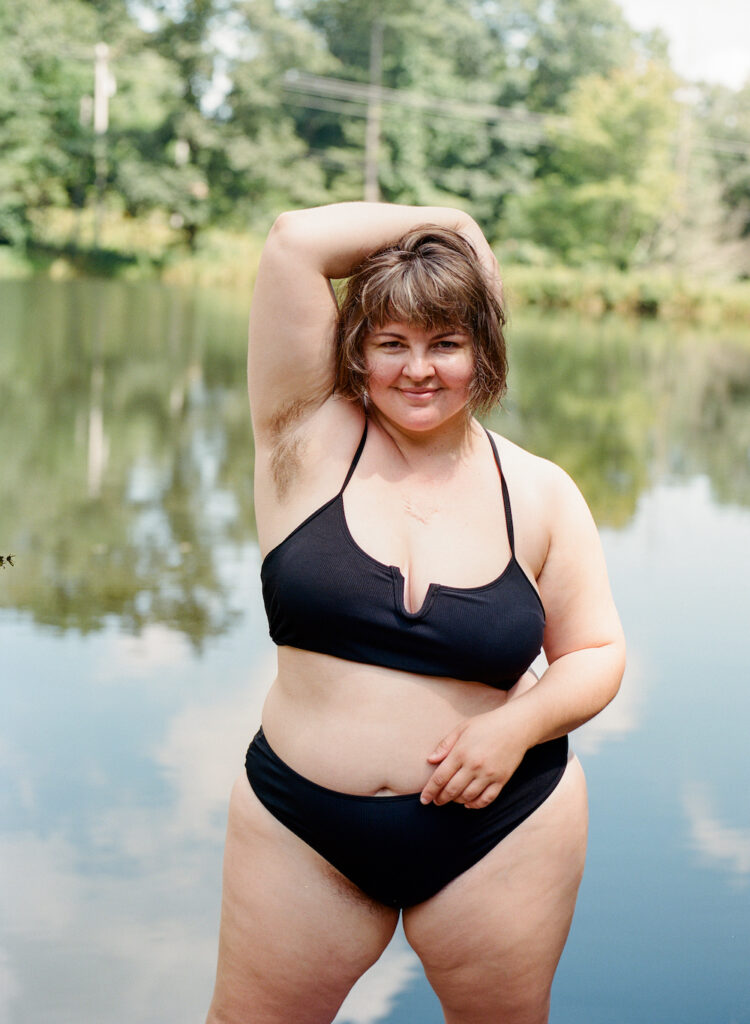 Living on the Maryland beaches of the Chesapeake Bay, the artist slash mother to five, creates images with an infectious enthusiasm for details and self-love. Her portfolio and practice is fat-affirming, mindful, and genuine, focusing on the life and light of clients.
Documenting truths both deeply joyful and wildly complicated.
Rachel's unique ability to call people home to themselves, their bodies, their passions, and their worlds is precisely the gift made manifest in her photo work. By grounding into presence and remaining stubborn in her commitment to joy, Rachel brings a clear sense of purpose (and humor) to her life and her work with clients. Rachel's work is about finding the joy in the hidden and messy places – about helping others see the beauty in themselves, the days, families, and worlds they create – and the homes that hold them.