Myriam Achour Soumati is a French-Algerian self-taught artist, painter and illustrator, based in London. She celebrates women, nature and the freedom to be who we truly are unapologetically, bare, diverse and shameless. Her aim is to invite the viewer on a journey of consciousness, helping them connect to their heart, to feel empowered, present and free.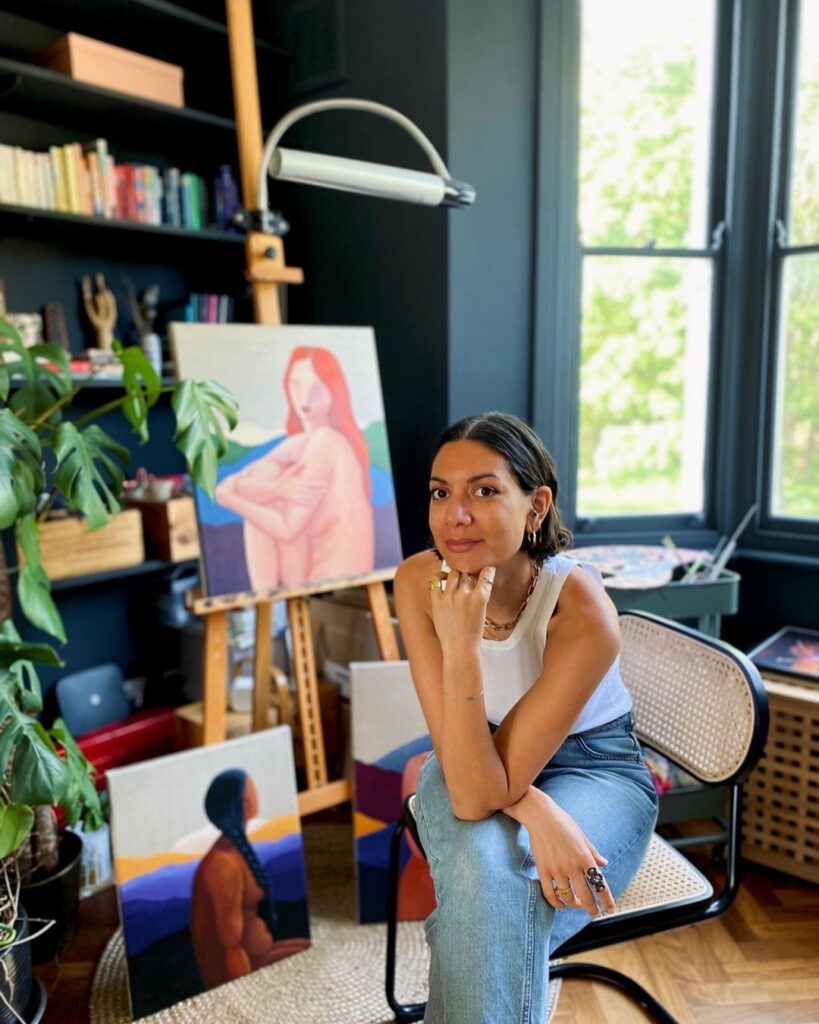 I'm a highly sensitive and rather anxious person. But when I create, I let my soul, heart and body lead the dance. I'm in a flow, I don't try to force or control it. That's when I feel the safest within myself.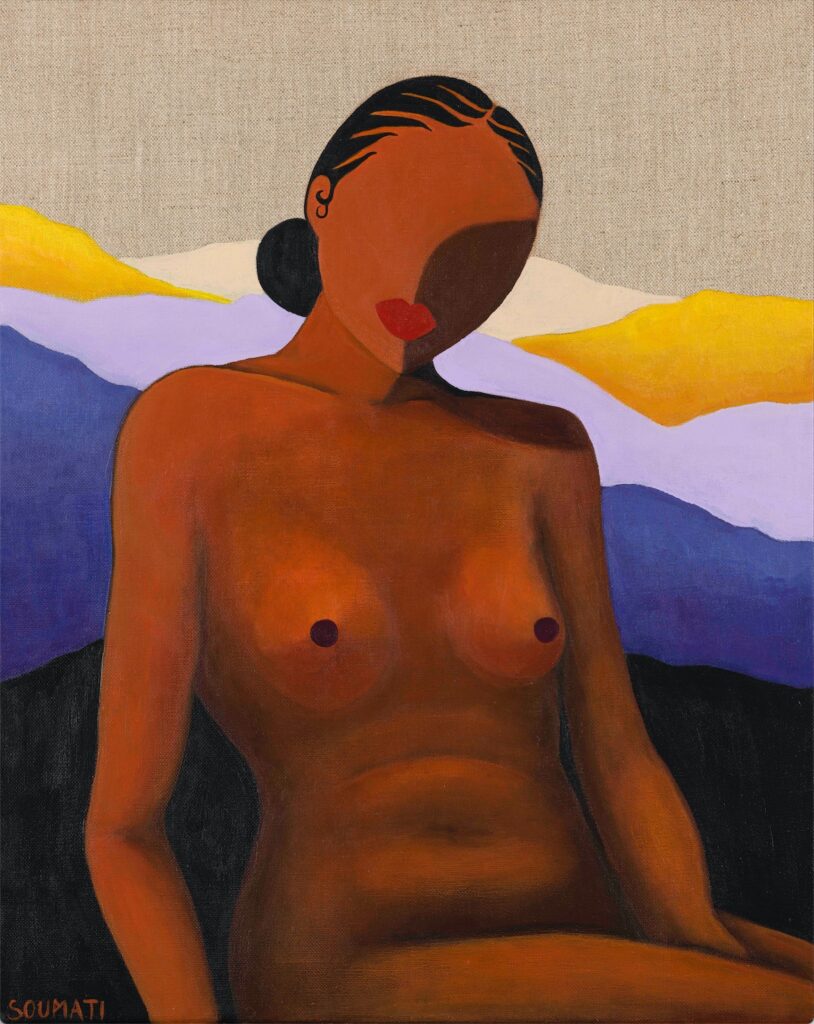 When I'm connected to my divine feminine, I feel hopeful and in love with life, it's as if she's my saviour, my healer.

Myriam Achour Soumati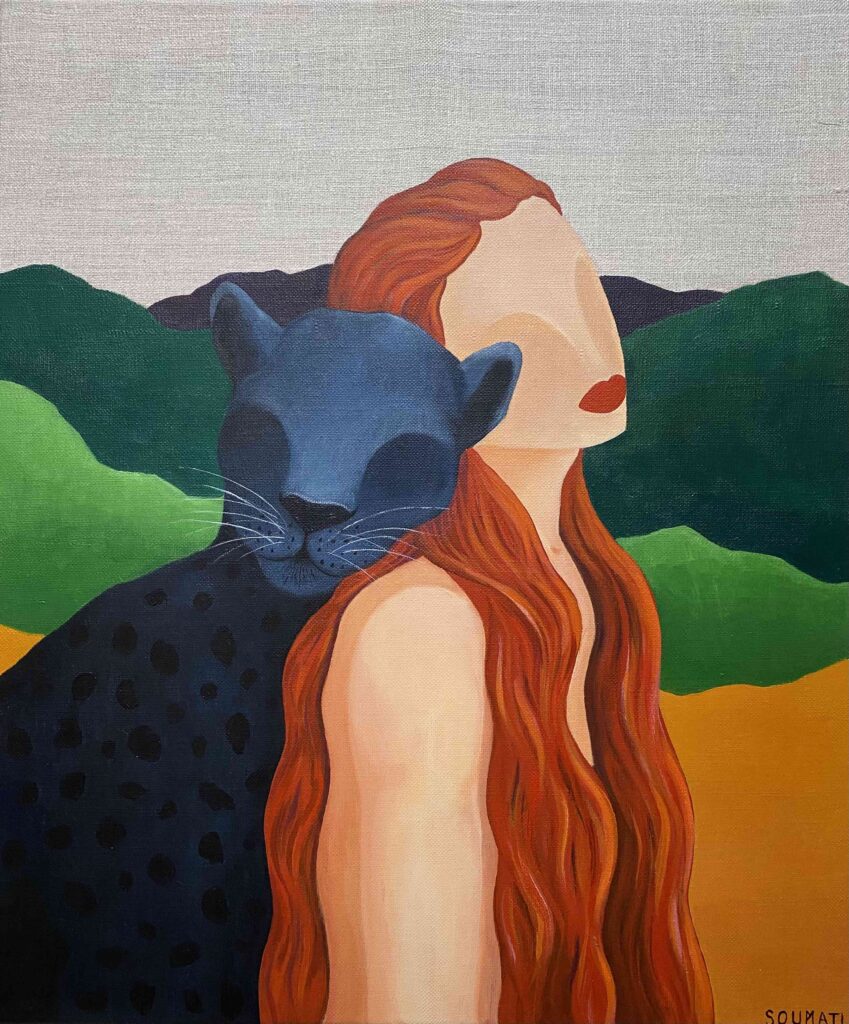 Through my art, I hope to bring MEANINGFUL BEAUTY, POWER and ALIVENESS into YOUR world.