Lumi Tuomi is a Finnish-Karelian visual artist. They work with photography, video and hair-based works. Their interest lies in stories that are unseen and hidden, unveiling intricate questions about representations of illness and hair loss, human's relationship with nature, and cultural heritage. They graduated from the photography department of Royal Academy of Art (KABK) in 2021.
Tied Together started as a graduation project in 2020, and has grown into a body of work that aims to portray an intimate perspective to the world of hair loss. The series examines the entanglement of gender and hair, by breaking down and redefining representations of women's hair loss. The works investigate discomfort in one's body and the vulnerability of being visible; as the portrayed persons try to find a balance between the fear of being revealed and the need to be seen.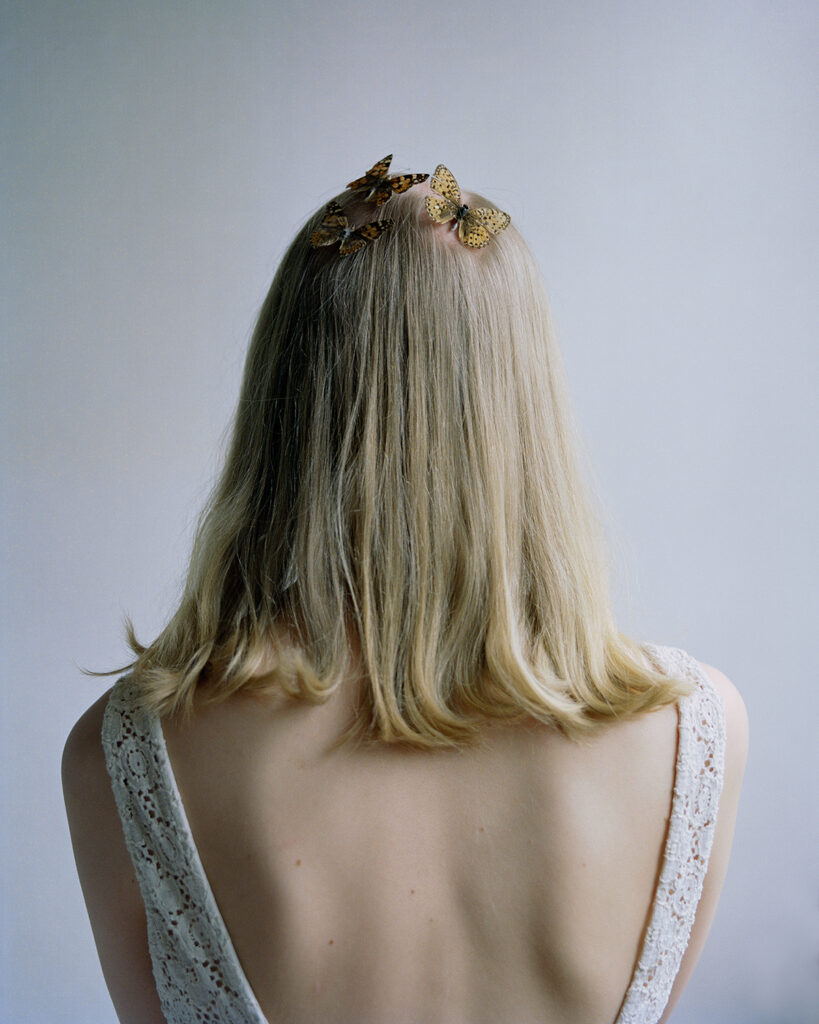 In the series, my self-portraits collide with the empathetic gaze and presence of the hair loss community, in a safe space that is nature.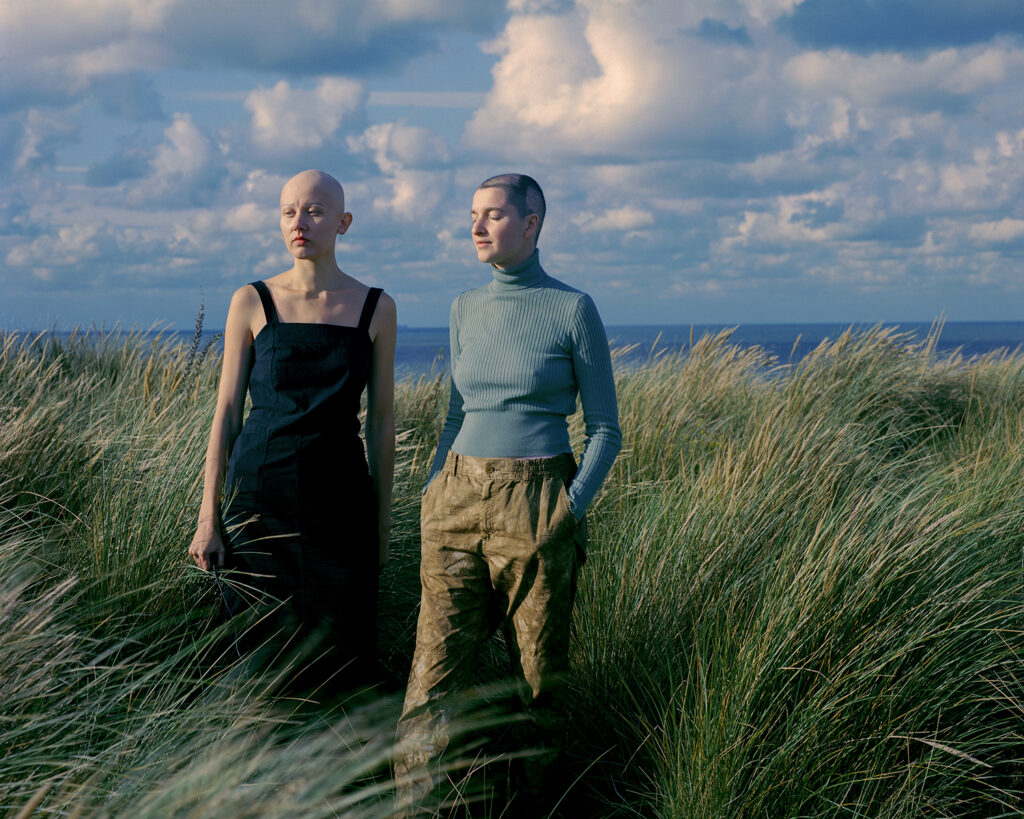 The works are simultaneously documents of present moments and constructions of an alternate future. They raise questions of how hair loss and baldness are perceived and represented in society, as well as, from whose perspective those representations are produced.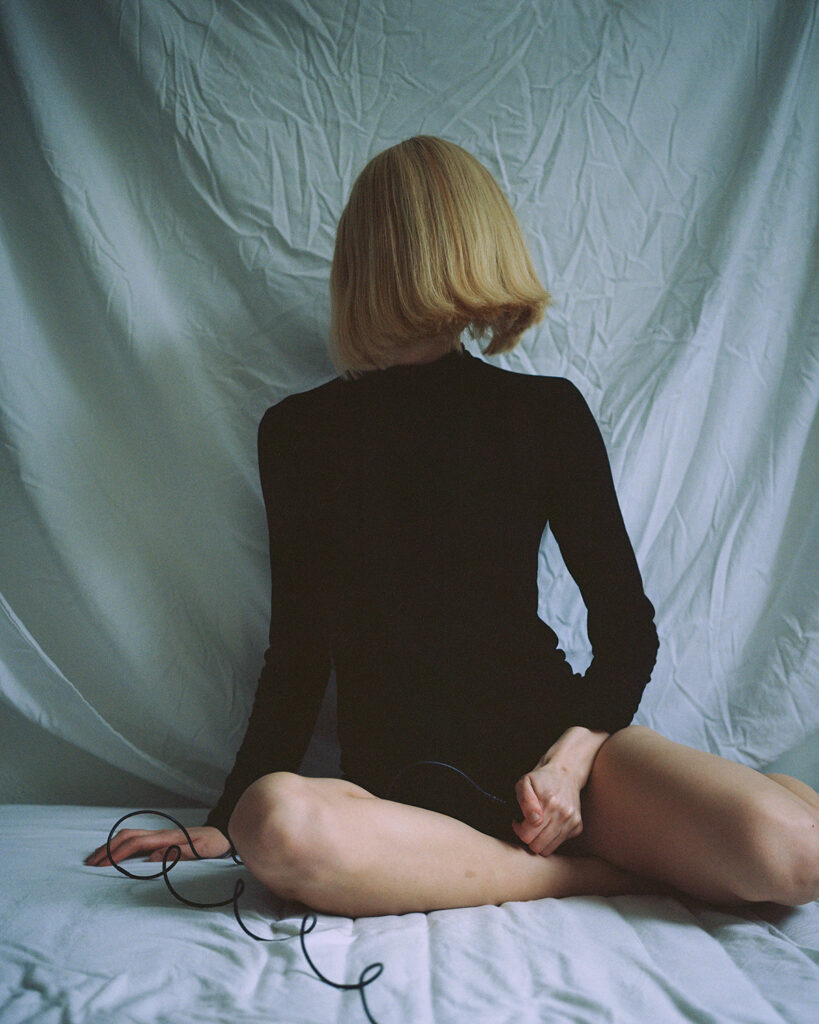 I wanted the photographs to invite viewers to question, how intertwined we are with our hair and the norms associated within. How hair and hair loss brings us together and separates us?