Art toy maker Imogen Sophia creates amazing hand-made textile soft sculptures, mostly of genitalia or STI's, with the mission to make the world a little fluffier and brighter. And today we are so excited to present her fab new VULVA cushion! A MUST-HAVE!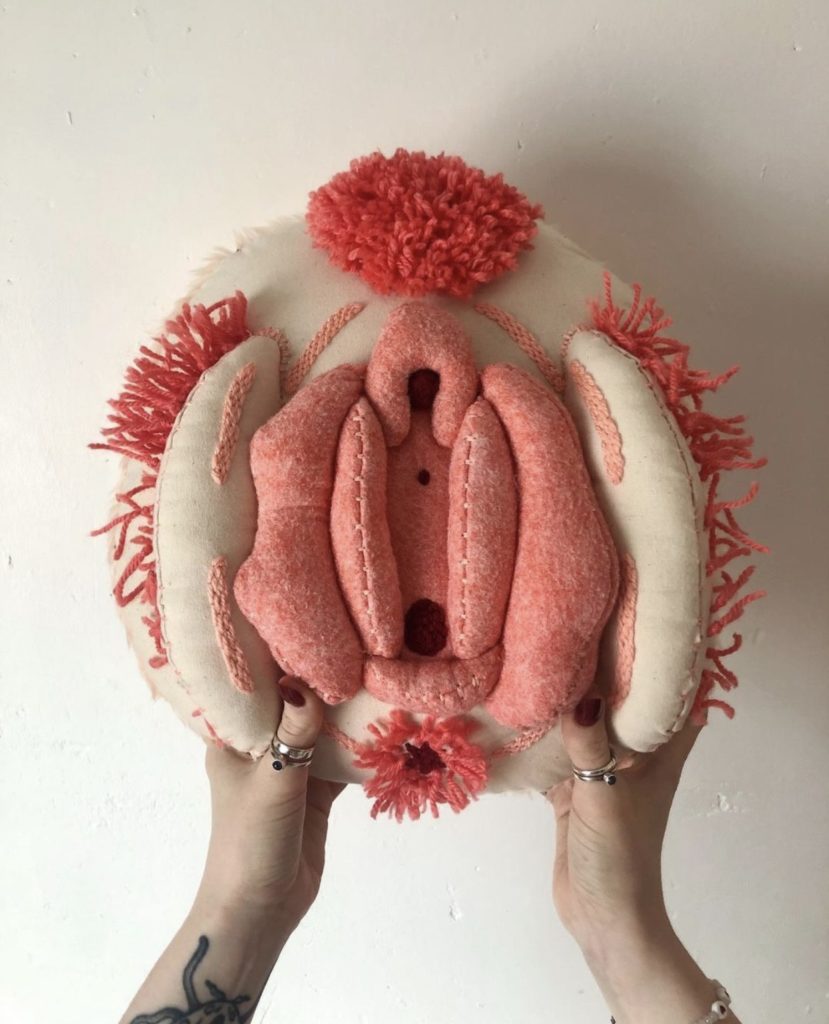 'Vulva' invites you to explore and celebrate female anatomy as an immersive tactile experience that you can also use to decorate your sofa. From Mons Pubis to Labia Majora – Clitoris to hairy little Anus and everything in between – this anatomical decorative homeware is a soothing sensory cushion you can run your fingers across and explore in the comfort of your own home.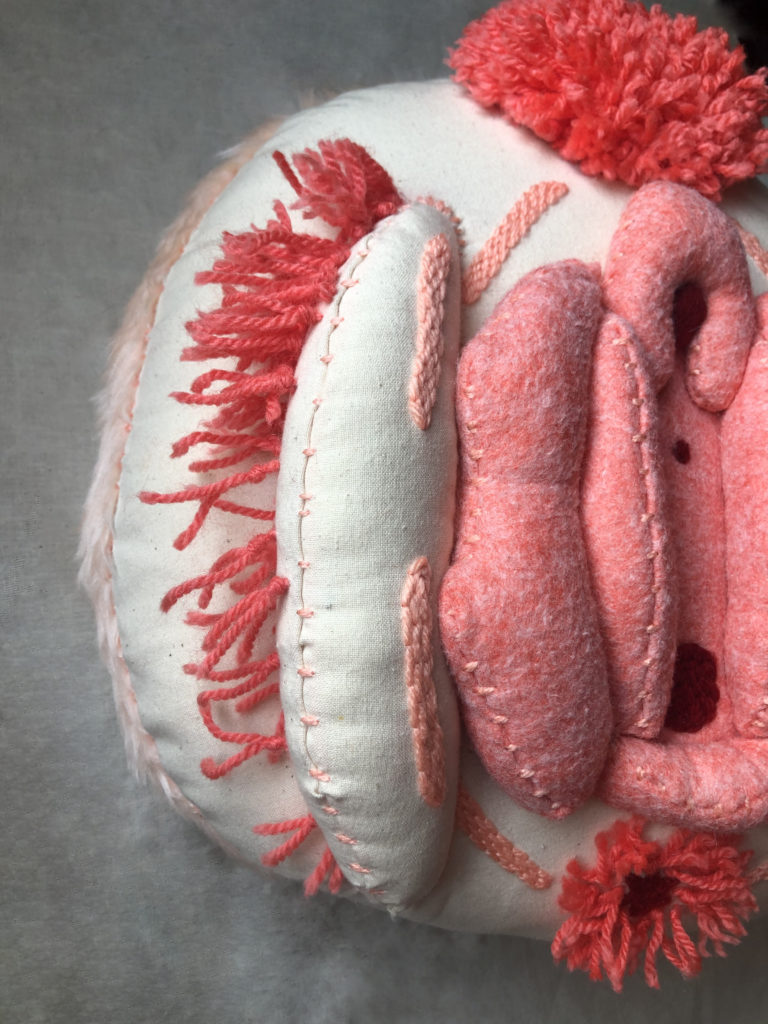 As a soft sculptor – comfort, joy and childlike wonder are of the utmost importance to me and I express this in my work through colour, texture, shape and character. I want to make the world around me soft and squishy because that's how it is in my dreams.

– Imogen Sophia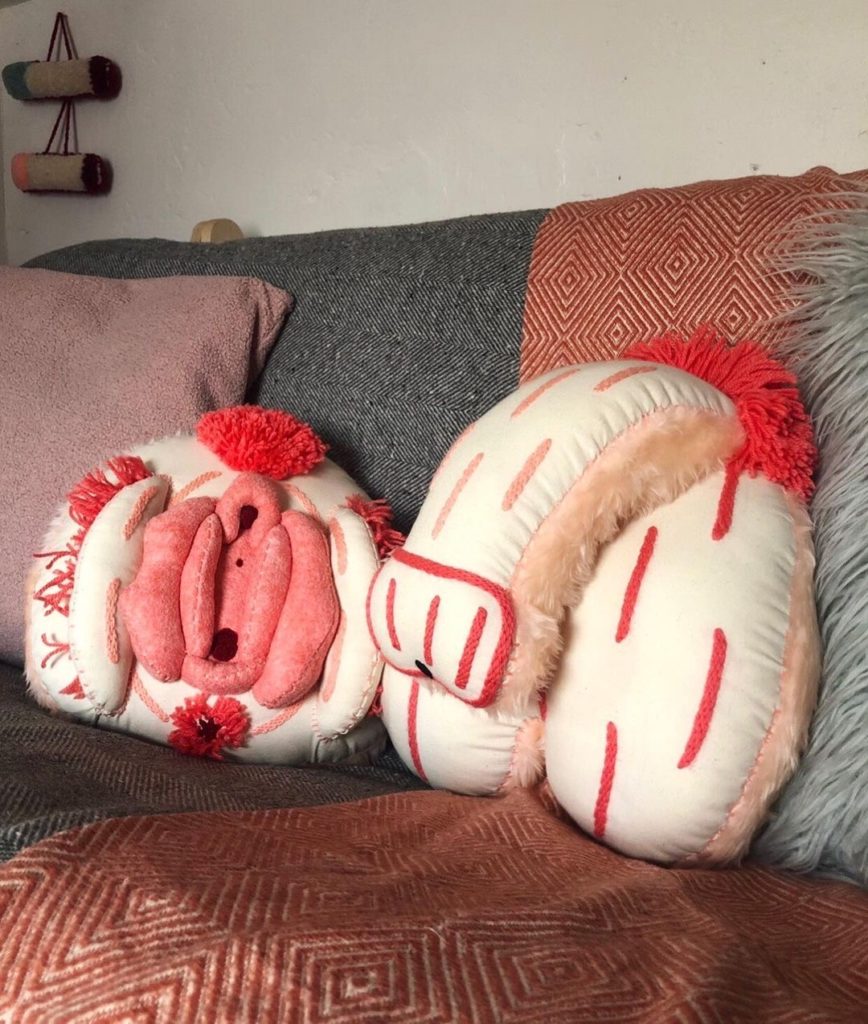 These cushions are available to purchase as a made to order listing through Imogen's website. After your order has been placed, you will be contacted via email and asked how you would like your very own 'Vulva' to look. E.g. – Colour of Pubic Hair.
GOOD NEWS! Receive 10% off your order at checkout by using the discount code 'curatedbygirls'