A photographic series by Rossella Damiani that weaves together memories of her childhood and experiences of her adulthood.
This series posits monochromatic scenes and vistas, captured through an imagined lense of naivety and curiosity, with artefacts of sentimental value, relics of time lost, staged in soft and warm light. The juxtaposition between these aesthetics alludes to the viewer's – or mine – contradictory outlook. On the one hand, emotive black and white images infused by earthy textures to capture a feeling that is lost in mundane stresses and uncertainty of adult independence. On the other hand, the glow of still life imagery that is used in an unorthodox fashion to convey emotions of sadness and longing to a child-like state-of-mind whereby all is possible and guidance is for- ever accessible should you want it, like a Proustian endeavour searching for that temps perdu.
By using tangible materials emblematic of her upbringing and the treasured bond with her grandmother, London-based photographer Rossella Damiani transports observers of her work to her hometown of Cividale del Friuli in northern Italy. It is in this medieval town Damiani dreamt up a future in the creative industries, where she now uses her practice to evoke emotion of contemplation, forming a perfect circle through visual storytelling.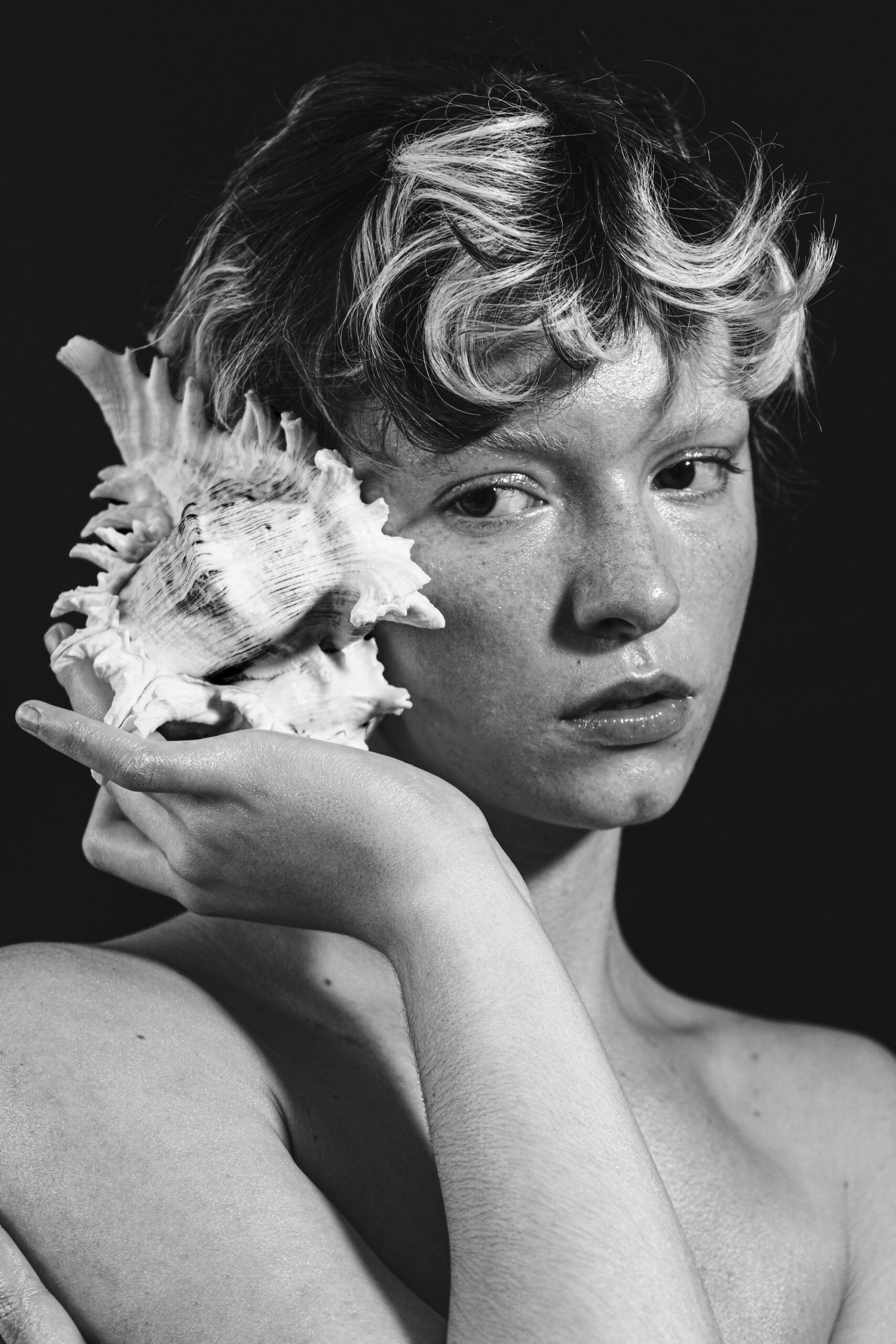 Photography and creative direction: Rossella Damiani @rosselladmn
Words by: Maya Avram @mayaavram
Models: Jamie Wolff @jamisntverynice and Marla Jackson @marlajaded
Styling: Alice Secchi @iamaliceice
Makeup: Sadie Lauder @sadielauder_mua and Miriam Spanu @miriamspanumakeup
Set design: Alexander Young @british_flowerman