"Are you doing this for money* ?" People sometimes ask me. "Yes, I answer, for money and for art". I don't see a better way to finance independently my projects than selling my panties at a high price to cis men, among other lucrative activities involving my naked body.


The very first panties that I sold to "Franck7" (future loyal customer), were white, cotton and worn during 24 hours. I had set a starting price, to which options could be added. For example, wearing the pants during an intensive sport session. The money earned from this first transaction helped me fund some beautiful prints and fill my fridge with black and white films. I thought to myself that seemed only right. Plus, there is a nice anecdote about these first panties, which I'll tell you another time.


One of the current challenges for s*x workers is to tell our stories and experiences ourselves. To relentlessly fight the stereotypes that stick to us and stigmatize our lives. S*x work finances, among other things, my art. Yes, so what? I'm proud to be an independent artist AND a s*x worker.

* Money is also used to help those in need. So don't forget, if you can, to support s*x workers, by making donations to emergency funds. You can go to https://www.nswp.org/es/page/sex-worker-community-responses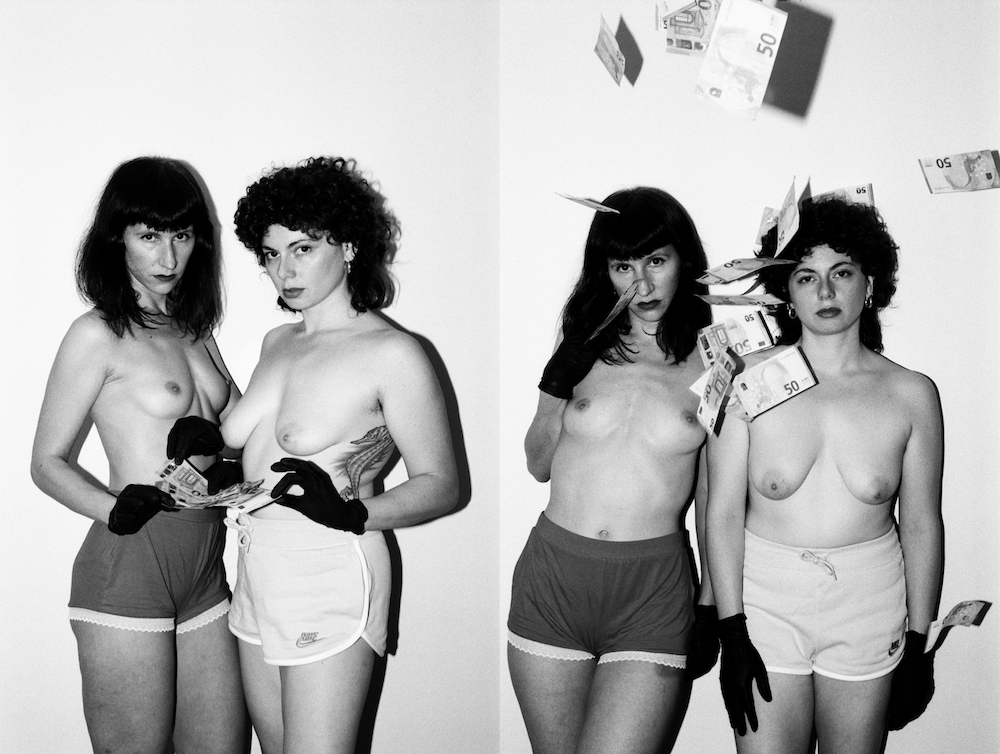 Photographer : Romy Alizée @romixalizee
Models : Romy Alizée @romixalizee / Laure Giappiconi @lauregiappiconi
With the help of : @patrickcockpit