After two years of hiatus Melt Festival came back stronger than ever and Curated By Girls was there (of course!) to document not only the 23rd edition of the festival but also, to celebrate the 20-year history of the mythical Festival in 'the City of Iron'. This year was perhaps the biggest and soundest edition of Melt with over 250 artists and eleven stages where a wide mixture of music, art, and performances took place.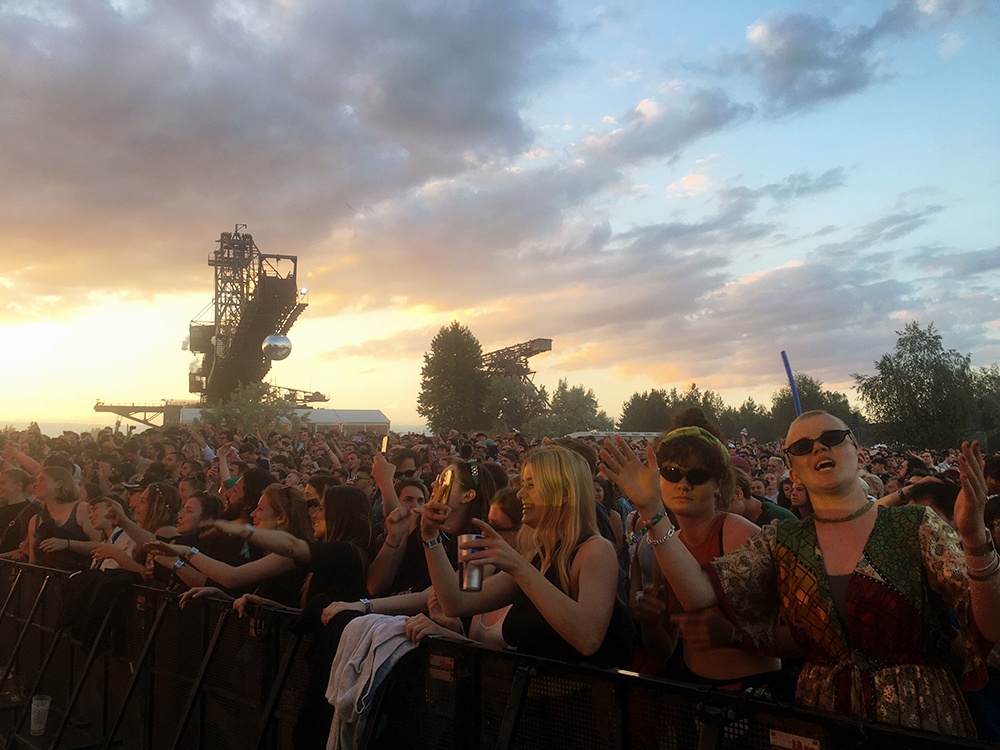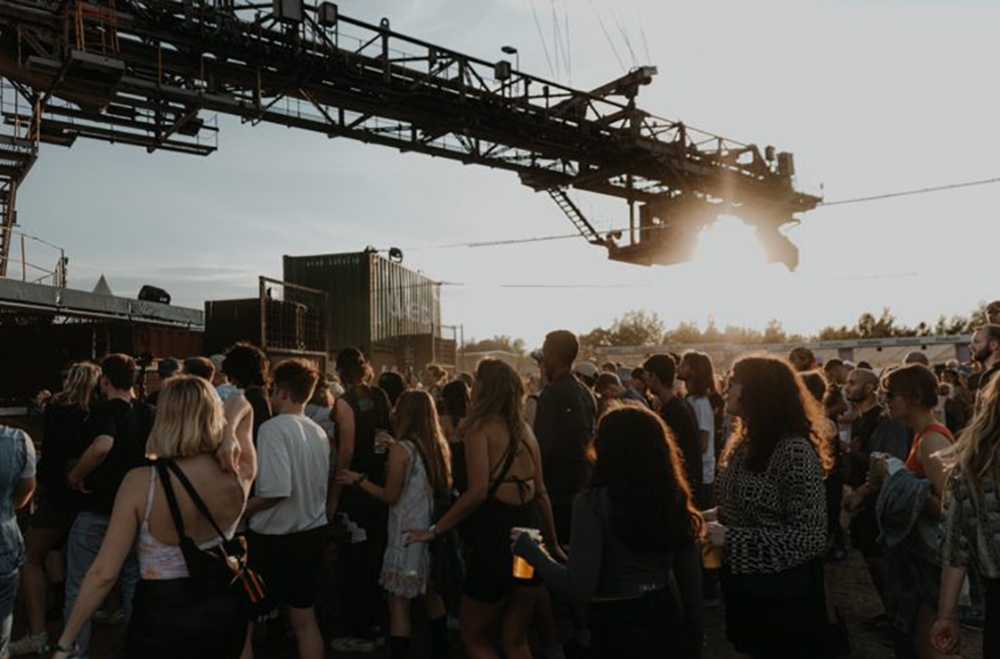 "Banished from humanity, The Machines sought refuge in their own promised land. They settled in the cradle of human civilization, and thus a new nation was born; a place the Machines could call home […]".

The Instructor, (The Matrix)
When it seemed almost impossible to get together with a bunch of friends and savour again the taste of freedom, Melt gathered around 20k visitors from all over the world and, under the motto "A New World", raised the category of the festival to a cult level within the European festival landscape. After many lockdowns and the sticky shadows of the pandemics, Melt did indeed conjure the idea of a renewed post-pandemic world bringing together not only all the lovely attendees but also, an unparalleled lineup within an imposing, almost dystopian setting: Melt takes place in the unique area of the peninsula of Ferropolis, an open-air museum of colossal mid-20th century industrial machines in the peaceful town of Gräfenhainichen located between Wittenberg and Dessau in Germany.
The history of Melt goes back to its first edition in 1997 including among its previous headliners, artists as renowned as Alt-J, Atoms For Peace, Björk, Aphex Twin, Portishead, Bloc Party, Bon Iver, and Trentemøller to name just a few. It is not a surprise that Fest300, the famous online festival magazine, awarded Melt in 2017 as a winner in the Fest300 category. And it certainly was a well-deserved recognition; with its impressive grounds, integrating industrial cultural heritage, history, and nature, Melt promises every visitor a distinctive experience surrounded by a cyberpunk futuristic setting haunted deliberately by an imminent past: walking through Melt felt at moments like being in some scenes of The Matrix, Blade Runner or Mad Max, and at night, when the machines projected their lights all over the sky, it wasn't completely crazy to think that E.T.'s family was coming down to earth with a spaceship to pick us up and take us with them to their planet.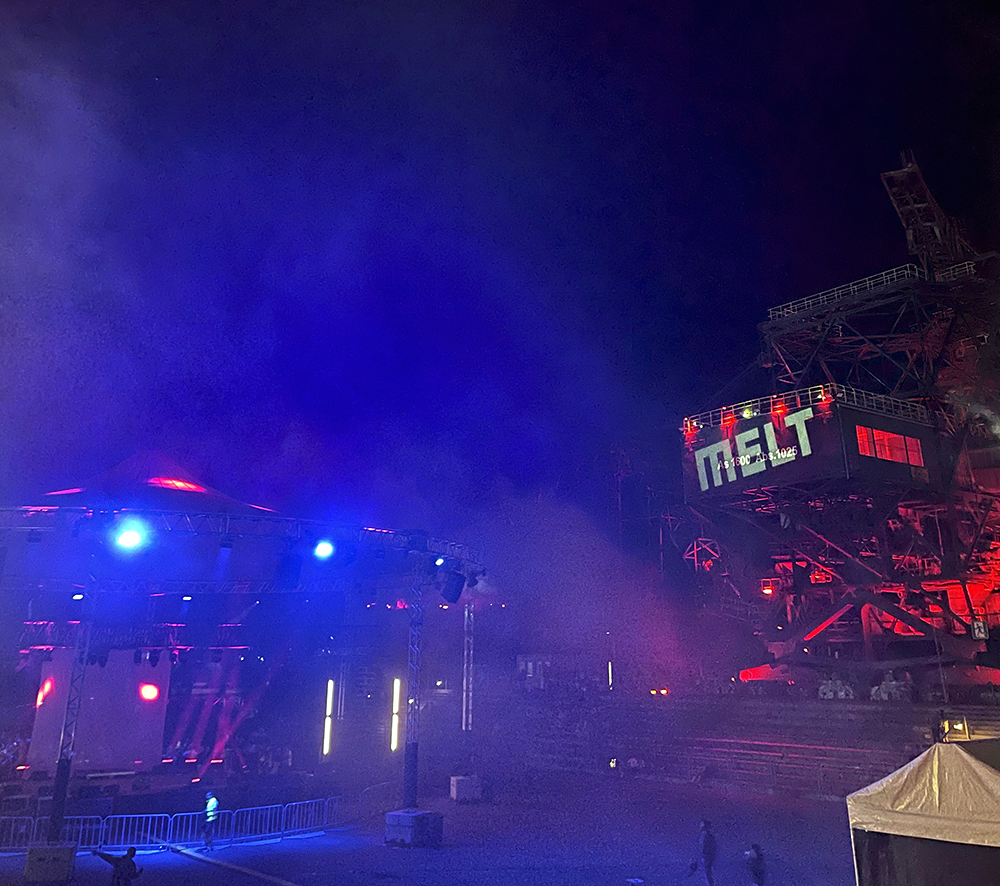 We certainly didn't leave our planet but Melt took us to another universe. The 3D motion graphics and visuals displayed this year as part of their brand identity were brilliantly designed by @sms_3d with @manuelfischer_ozelot, @dominikkeller_of & @ozelotltd imitating alien-organic funky creatures.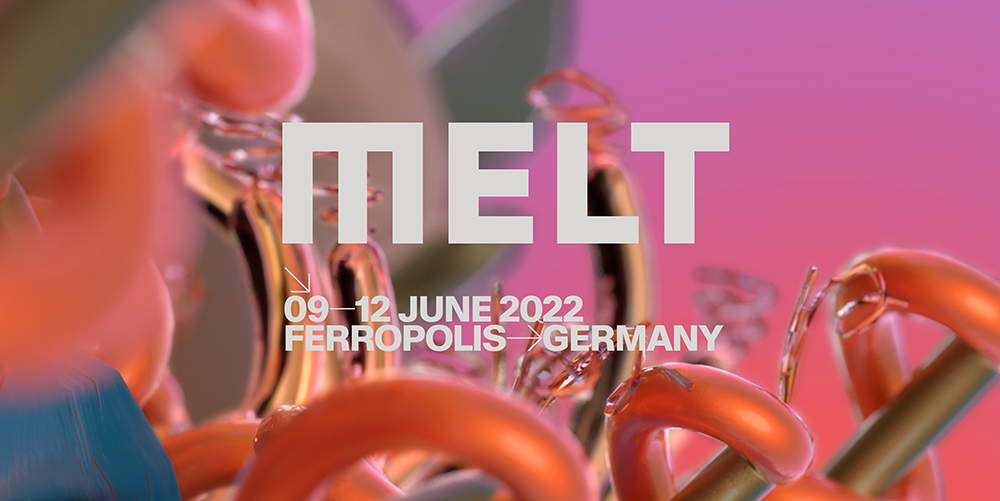 This year's edition was special for many reasons, one of them was the coincidence with pride month, we could enjoy almost every performance with delightful drag queens' dances. The weather was absolutely fantastic and the sun made their beautiful dresses and make-up shine even brighter. At night, rainbows were displayed during the shows and festival-goers enjoyed and celebrated friendship, freedom, and diversity by dancing to their favorite artists.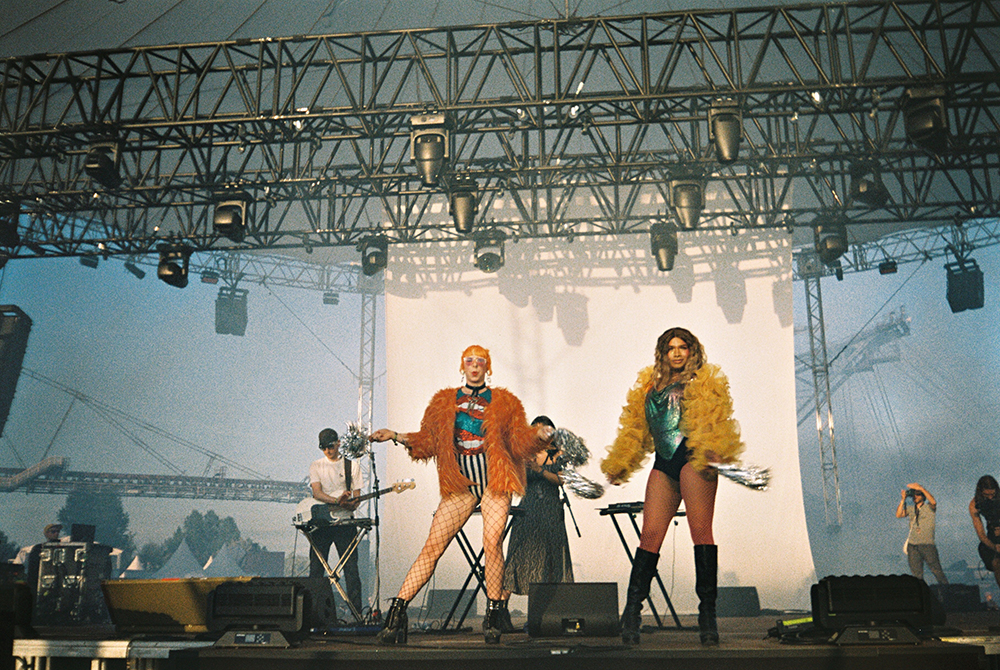 On Friday, we had a blast with the performance of DJ Cormac and the Frenchies Polo & Pan brought the audience to its most playful level, Jayda G made us dance like no pandemic ever happened, and Boy Harsher took us to the most sublime moment of the festival transporting us to an alternative moment in time with its industrial sounds. DJ Stingray 313 and Marcel Dettman set the right atmosphere for techno lovers at the Big Wheel stage at the end of the night.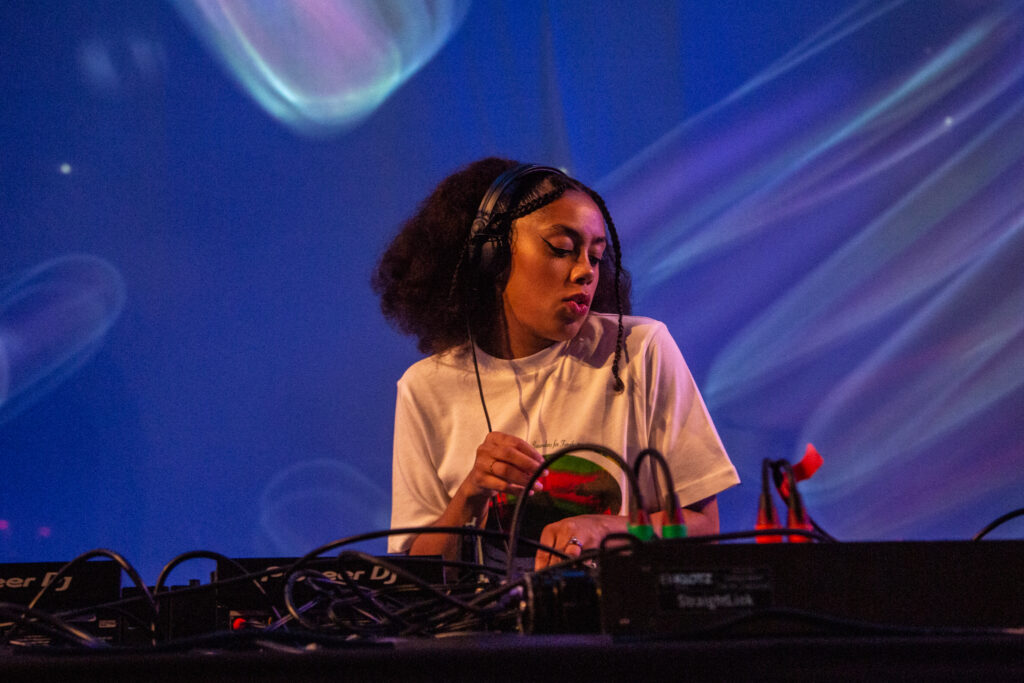 Our Saturday highlights were without a doubt the catchy music of Myd and the atmospheric and theatrical performance of Caroline Polachek with her operatic enchanting voice. We discovered amazing artists such as Eartheater and Octo Octa and admired deeply the skilled moves of The Darvish, a young Syrian refugee fighting homophobia with belly dance. Pansy and The House of Presents took over Melt once again filling the stage with live music and playfulness.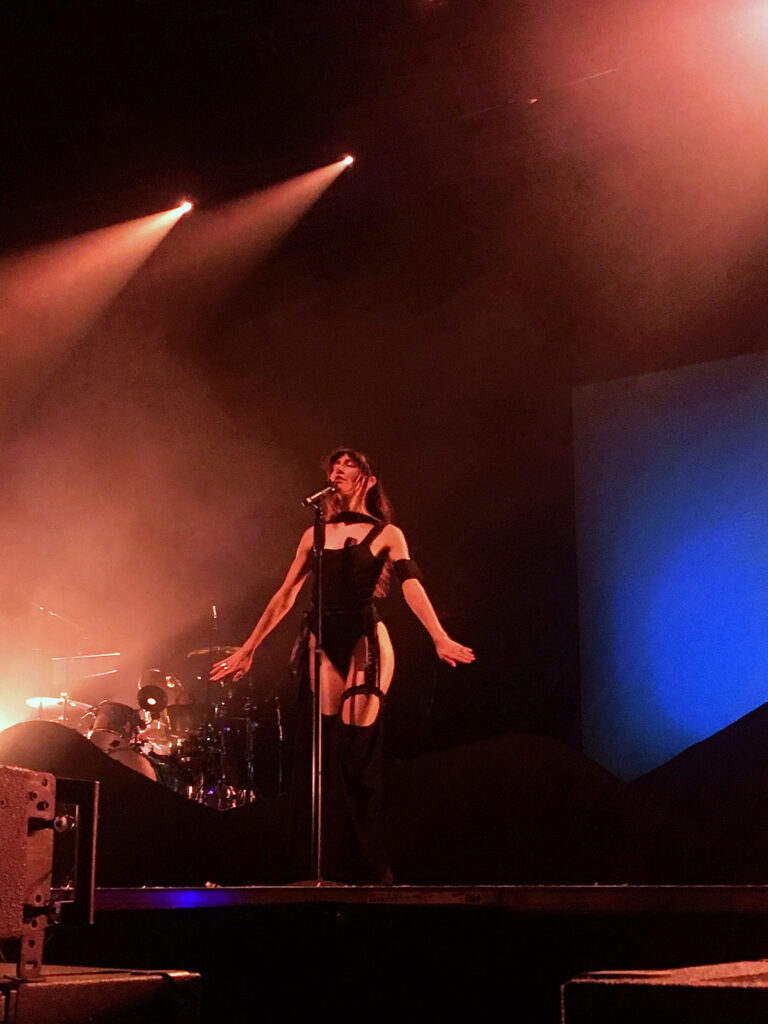 Romy, Jamie XX, and Honey Dijon kept on bringing the good sounds during a Sunday that promised to be the cherry on the cake. We paid a visit as usual, to the "secret garden of porn" by our friends from Pornceptual and enjoyed the outstanding performances that they had in store for us. This edition brought us not only yoga in the morning at [FAIR]OPOLIS, a space where cooperation and sustainability converge, but also the opportunity to get creative (and drunk!) with the collective of Drink and Draw, Berlin's first swimming art school, (as a matter of fact these guys are located in a 90-year-old ship floating on the Berliner Spree). Another novelty during this edition was the introduction of the (Roller) Disco, a new groovy stage where funk, disco, and house were served day and night and where Oumi Janta and the Jam Skate Club hosted Rollerskate workshops on Friday and Saturday to those who could still control their feet. We closed the night with the queen of techno, aka Ellen Allien, who elevated our souls (and feet) during the last moments of the festival.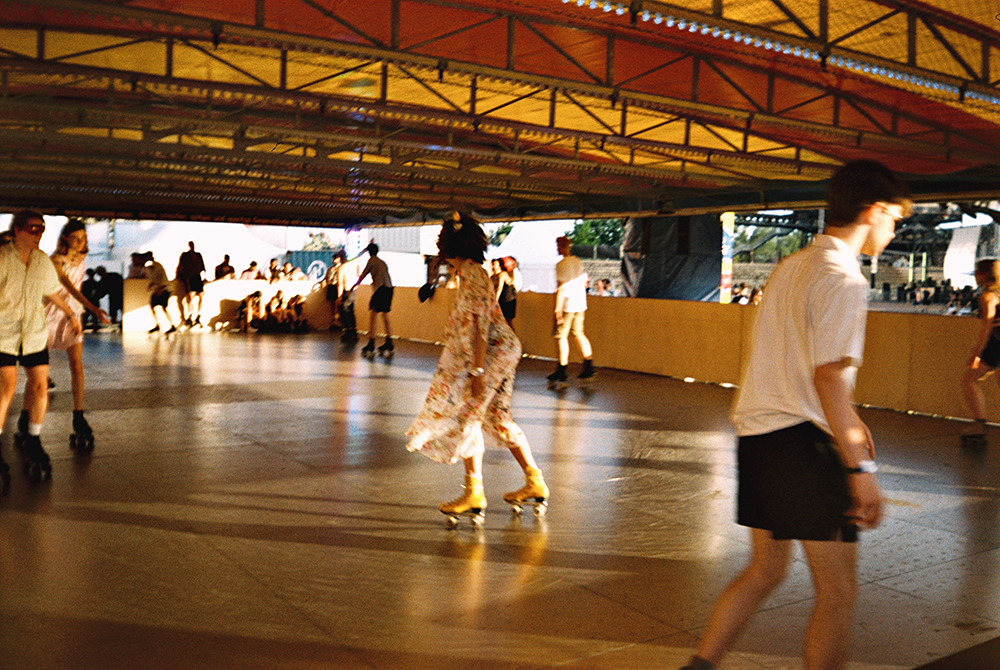 We had a truly wonderful time! Thank you Melt for inviting us! We hope to see you again next year!