Brooklyn based Experimental Pop songwriter and performer, Madeline Mondrala, formerly known as Madelin, has transformed into That Brunette. She is releasing today her song "Bitch" celebrating missing loved ones during the surreal Covid-19 lockdown.
This song is about missing your friends. I made it up off the top of my head back in 2013 during a seemingly endless winter break from college. It was only ever meant to be a silly voice memo to send to my suite mates, but it turned out to be kind of a cute little bop so I decided to record it. I'm re-releasing it now because it could not be more relatable than it is at this particular point in time. We all miss our friends… like so much.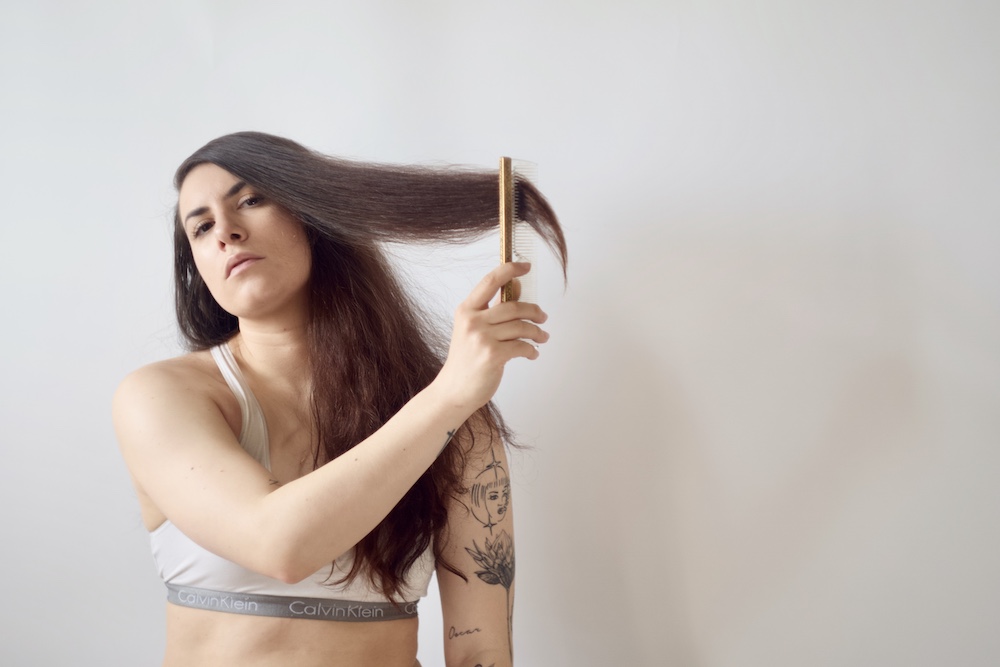 Having written her first song at age eight, Madeline promptly began performing for her classmates on the schoolyard at recess. Originally from Los Angeles, Mondrala attended the Conservatory of Music at Purchase College in New York.
Her first EP "Cloud" (2013) was acclaimed by taste making blogs, and soon after, Madeline was sought out by BMG Publishing and signed as a writer/artist. During this time, she worked with producers such as Dem Jointz (Brandy, Rihanna), Larzz Principato (Dua Lipa, Halsey) and Ryan Marrone (Nicki Minaj) to name a few. Her sophomore EP "Madelin" (2017) garnered attention for its feminist anthem "Good List". Later, Madeline set off to pursue her music independently. Her subsequent music video for her single "High School Boys" premiered in Billboard and was embraced by the queer/drag artist community in Brooklyn. Madeline's 7-track album "Then Her Head Fell Off" was released in 2019 completely independently. It was met with praise in the indie scene. Gabriel Akins of Substream Magazine aptly wrote "Madeline does whatever she wants to and nails all of it."
Having spent the last two years writing and recording new music, Madeline is ready to take full ownership of her artistry and embark on a path of deliberate authenticity under her new moniker That Brunette.
That Brunette on Instagram, Twitter, Spotify, Soundcloud.