Greetings, music lovers and feminists! The Curated by GIRLS team had the pleasure of attending Lisbon's NOS ALIVE 2023, one of Europe's renowned music festivals from July 6 to 8. This year's event surpassed expectations with exhilarating performances and a diverse lineup. Picture a vibrant sea of music enthusiasts, beats filling the air, and a palpable sense of female empowerment in every corner.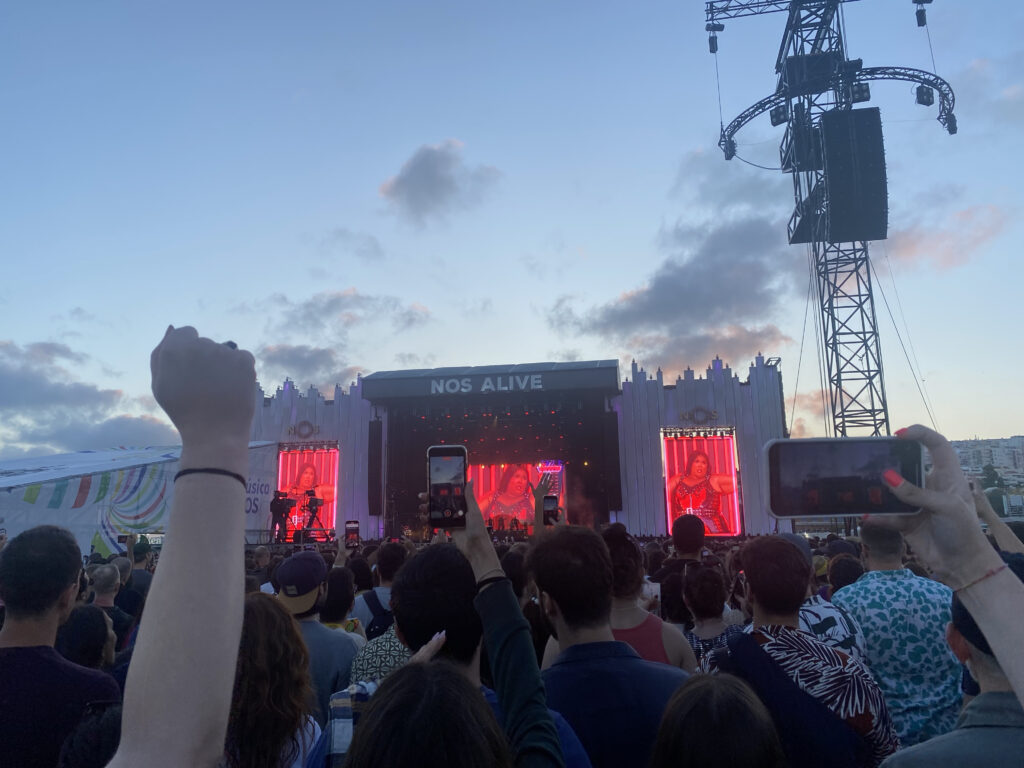 Setting the Stage for Equality: As ardent advocates for gender equality, Curated by GIRLS team was thrilled to witness NOS ALIVE 2023's remarkable lineup. The festival celebrated musical diversity, featuring both emerging talents and established powerhouses, while putting a strong focus on female musicians, captivating the audience and leaving an indelible mark. From Lizzo's soulful melodies to electrifying performances by emerging artists like Femme Falafel, Iolanda, and Ana Lua Caiano, this year's festival became an anthem for women breaking barriers and reclaiming their space in the music industry.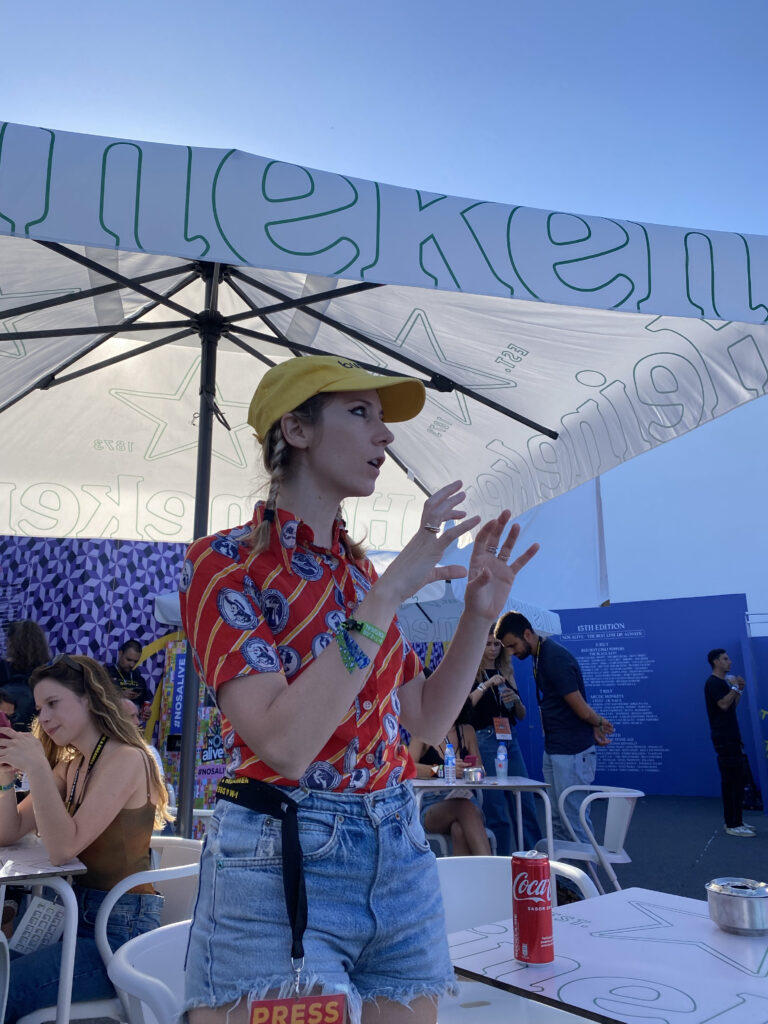 Lizzo, the Goddess of Self-Love and Empowerment, captivated the crowd with her charismatic stage presence and unwavering self-confidence, igniting roars of admiration. Anthems like "Good as Hell" and "Juice" reminded us that self-love and body positivity are essential, and the entire NOS Alive astro-turf couldn't resist dancing along, embracing their unique beauty.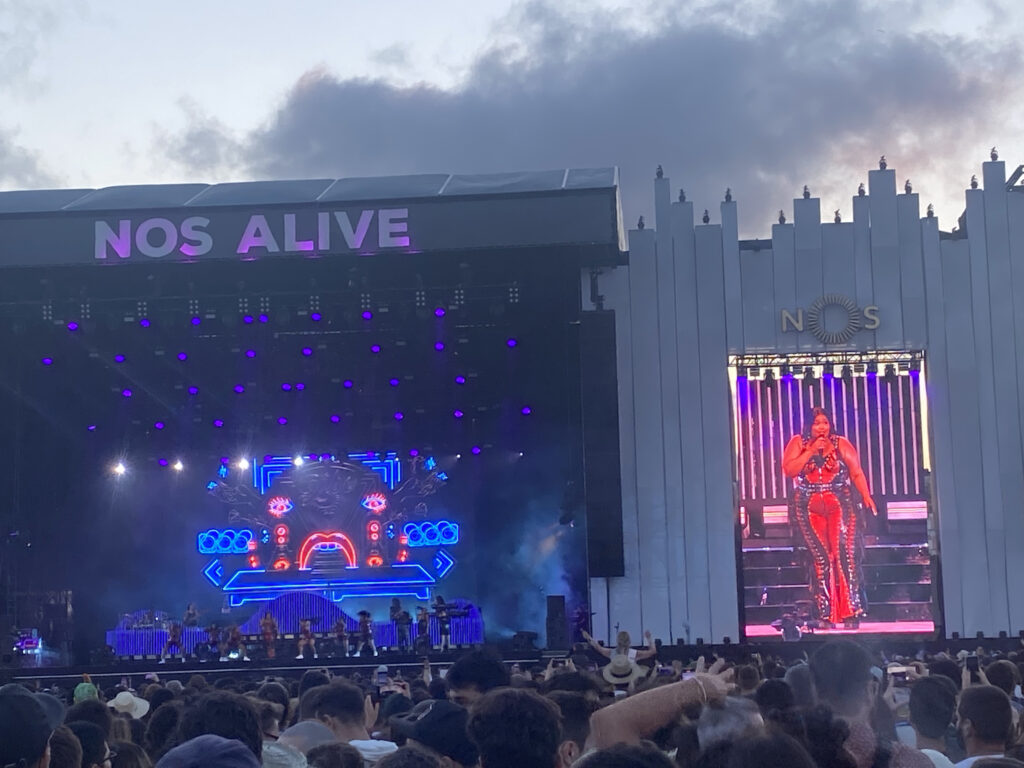 Femme falafel, iolanda, and Ana Lua Caiano emerged as rising stars at NOS ALIVE 2023, stealing our hearts with their genre-defying beats, haunting vocals, and enchanting melodies. These fearless women are making waves in the industry, leaving us craving more of their talent.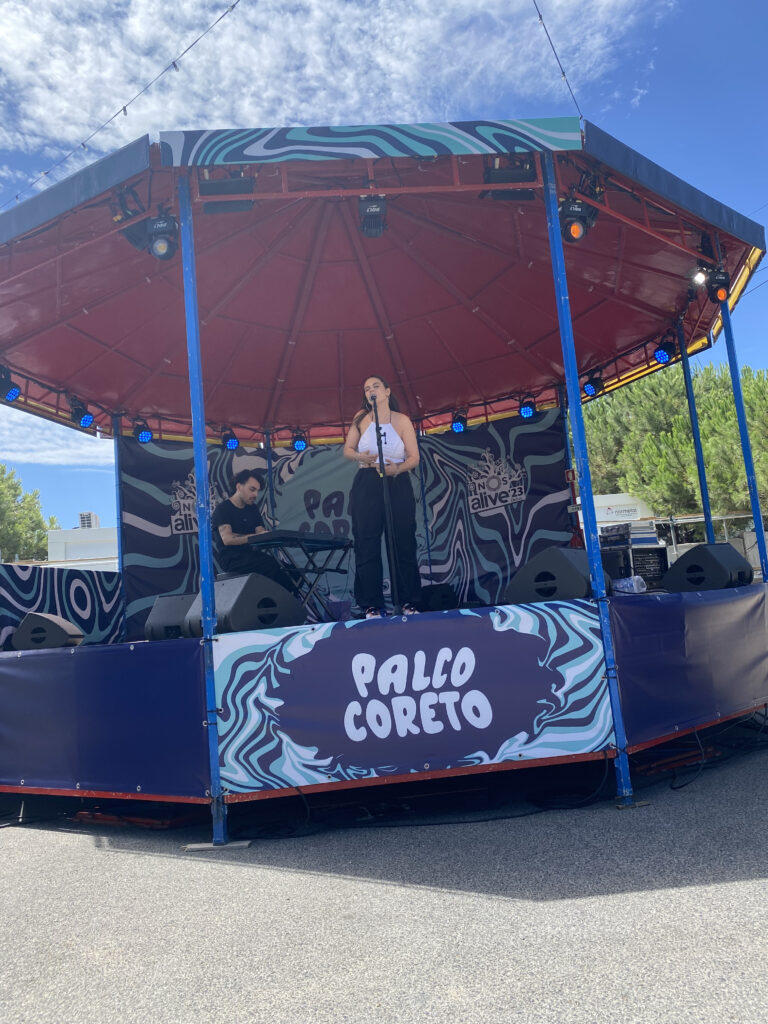 King Princess, a queer icon and musical genius, mesmerized the crowd with her undeniable talent and unapologetic queerness. Anthemic tunes like "1950" and "Cheap Queen" served as a reminder that love transcends boundaries. King Princess shattered stereotypes and proved to be a formidable force.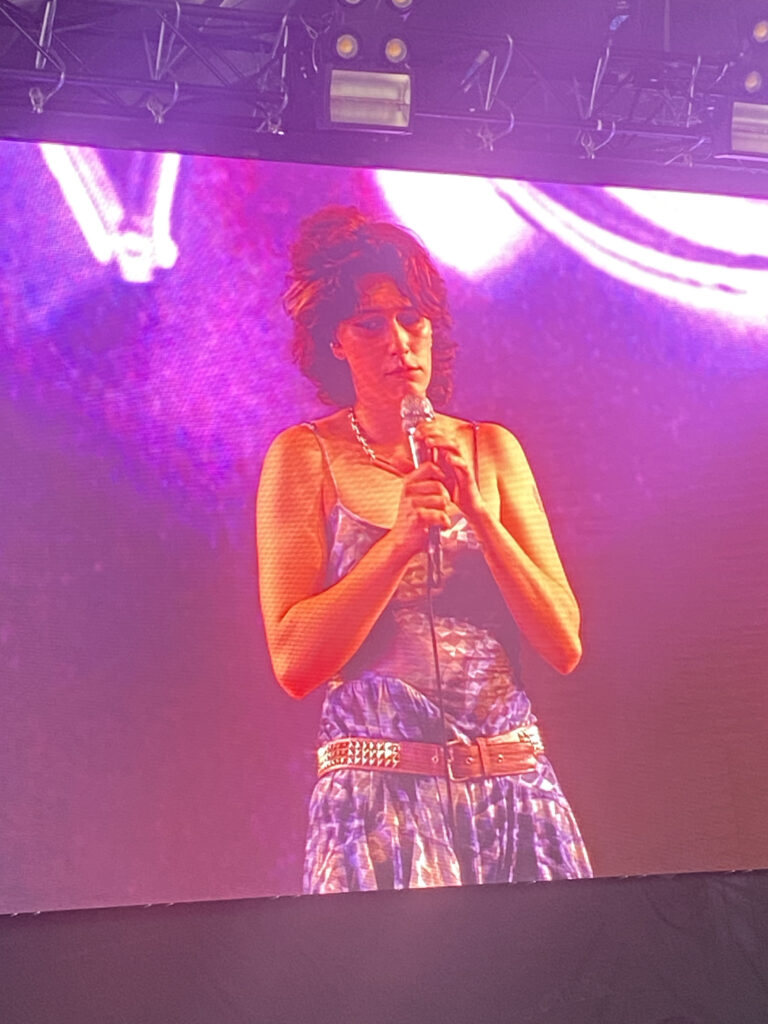 Angel Olsen, the voice of vulnerability and strength, stirred deep emotions with her ethereal voice and poignant lyrics. Her songs touched on heartbreak, resilience, and self-discovery, resonating profoundly with the audience. We found solace in her raw vulnerability and left the performance feeling inspired to embrace our own strength in the face of adversity. Tash Sultana, Rina Sawayama, and Yaya Bey formed a triumphant trifecta of talent, leaving us in awe of their musical prowess. Tash Sultana's mesmerizing skills on multiple instruments were extraordinary, while Rina Sawayama's pop-infused anthems and Yaya Bey's soul-stirring melodies created an unforgettable experience.
NOS ALIVE 2023 celebrated diversity and inclusion by showcasing established and emerging female musicians, as well as artists from diverse backgrounds. The festival provided a platform for inclusivity, amplifying voices and representation for all. Its dedication to breaking barriers and creating a safe space was truly inspiring. Each performance resonated with empowerment, with many women reclaiming their space in the music industry; an extraordinary journey immersed in musical brilliance and unapologetic self-expression. Thank you NOS ALIVE for an unforgettable experience, that inspires us to continue pushing boundaries and shattering glass ceilings in the name of feminism and music.