Amy Kingsmill is a radical, queer, feminist performance artist producing minimalist pain-based ritualistic performance. She is curently working on a performance piece called "Light Source" in partnership with the British Library, which explores witch hunts and ritual performance.
Light Source brings light to lost histories of persecuted people, primarily women, and honours them. It explores the use of body performance techniques and approaches them as an expanded context that includes the practice of queer people and women, while creating a space to share these techniques and histories.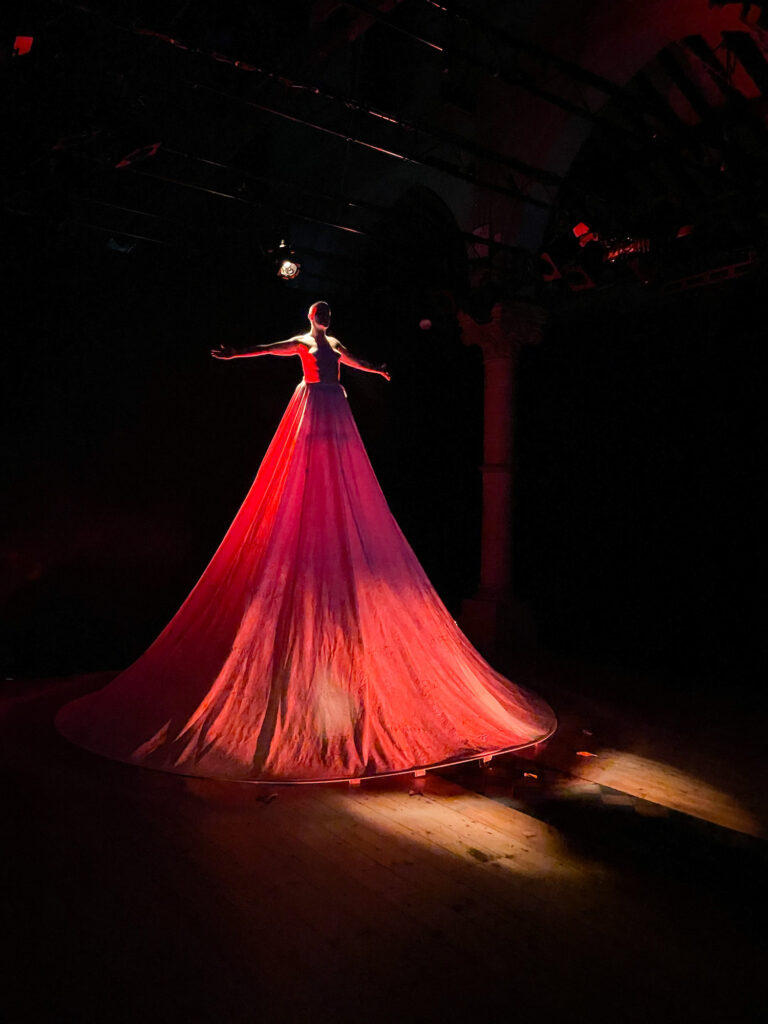 The piece is a memorial performance for those killed as Witches within british Witch Trials. It involves a large skirt with the names of those killed within these witch trials, embroidered in thread dyed red with Amy's blood.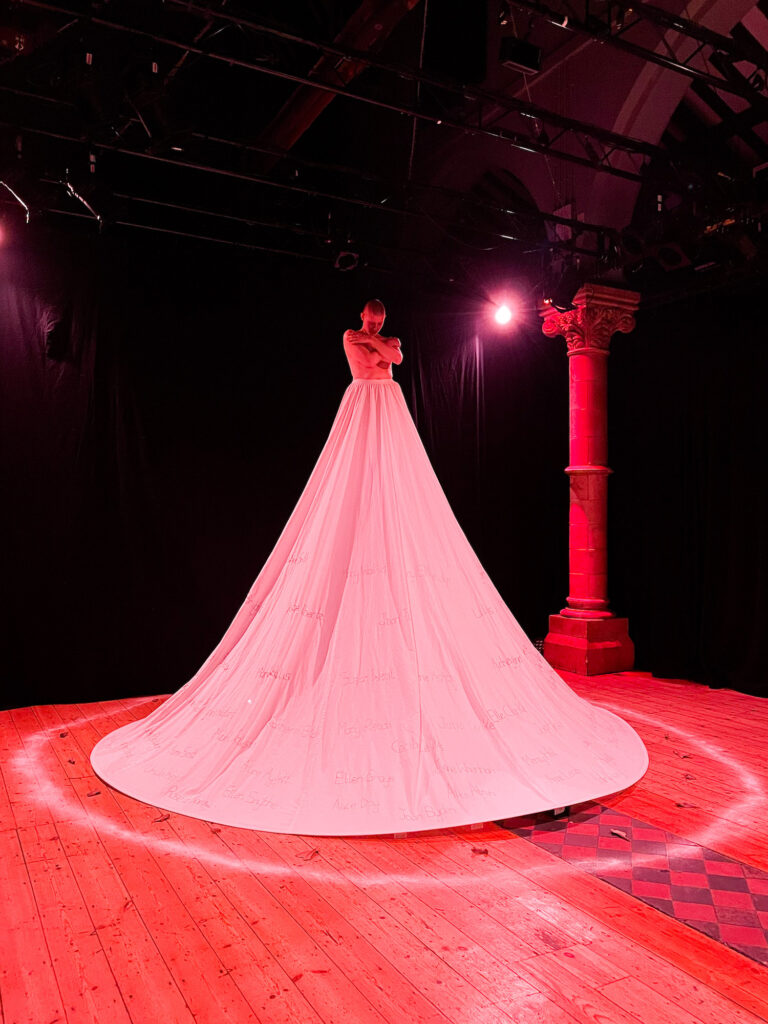 My inherently feminist work focuses on transformation & transcendence, combining beauty with arrestingly visceral actions.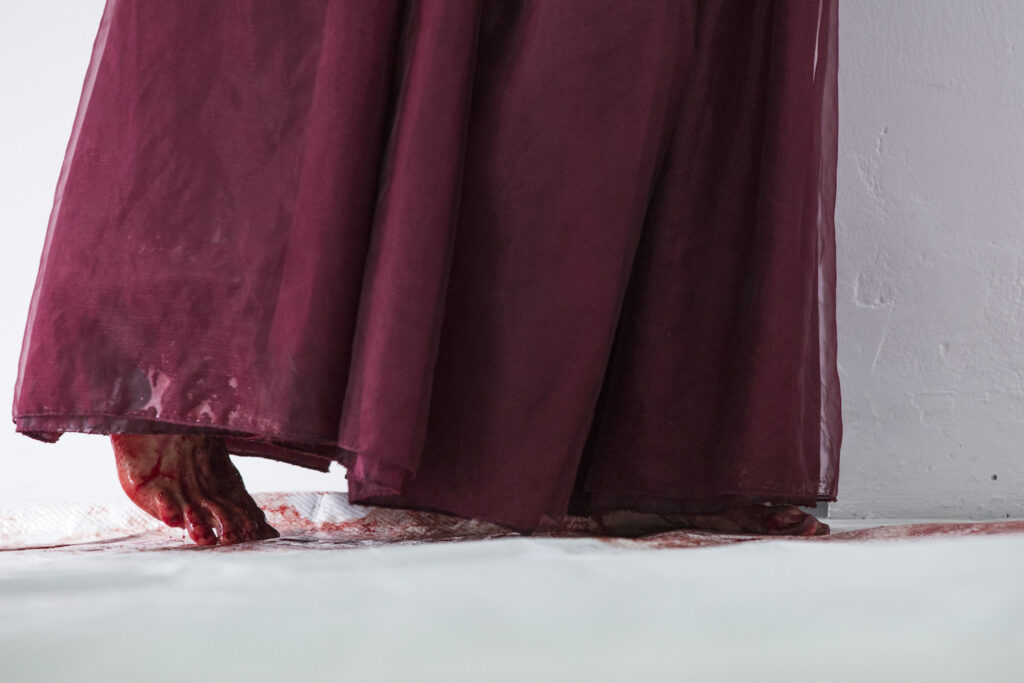 Since graduating from Central Saint Martin's (2013) Amy Kingsmill has performed internationally including:
Fairytale, Karachi Biennale 2017
Blood Skirt, Tempting Failure International Biennale of Performance Art & Noise 2018
Journey, Spill Festival of Performance 2014
Corpus Sonos, LAST Projects Los Angles 2019
Trance Dance, Franko B's Untouchables 2015
Growth, with Rhiannon Aarons in Los Angeles 2019
Tender Blood, with Sheree Rose 2015 
Light Source, Colchester Arts Center (2022)