Meet Berlin-based conceptual feminist pop duo R&D: Emilia Kurylowicz + Maru Mushtrieva. Beyond music, R&D are a whole art concept involving a webseries called The Semi-Show connected to the release of their EP Semi-Famous.
The Semi-Show is a trash TV absurdist talk show revolving around the notion of "semi-" featuring "a panel of experts", as well as R&D performance and other fun moments. It is a bold, sex and body-positive, sometimes explicit and funny audiovisual adventure. A playful expression of feminism, reflecting on contemporary power-structures, affective hierarchies and naked politics: semi-sexual, semi-local, semi-interactive, semi-expertise. Half-way interrupted formats follow one another.
The show moves through virtual imagery inviting the audience to follow masterclasses, absurd games and the band's performance compressed into a one minute span. All this is framed by a panel discussion between the hosts, R&D, and their semi-experts: Nadja Buttendorf (artist), Jana Barthel aka Futuremaps030 (artist and rapper), Cibelle Cavalli Bastos (musician, performer, VR/AR artist), and Alexandra Zakharenko a.k.a. perila (music producer and performer).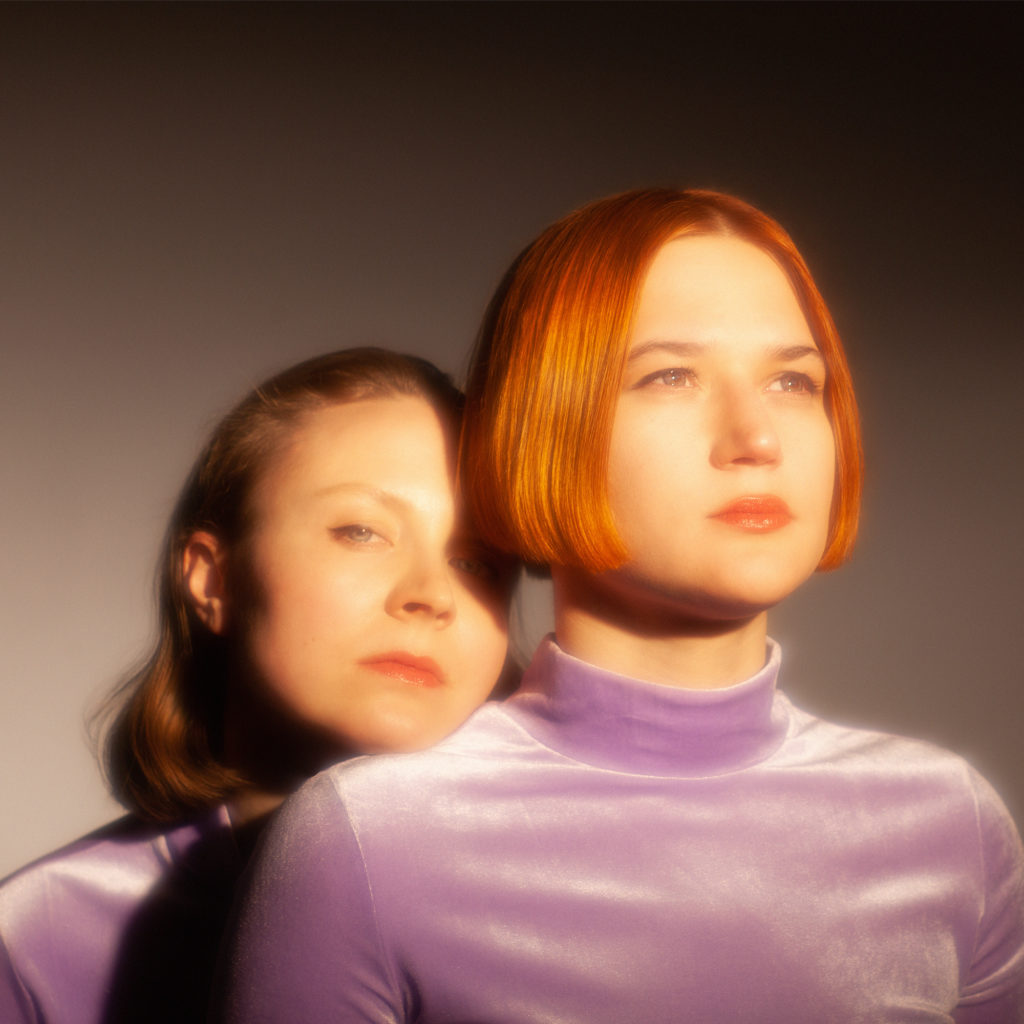 The duo was formed in 2018 by Emilia Kurylowicz, an artist and a filmmaker from Poland and Maru Mushtrieva, a writer from Russia. The need to express their ongoing research in a performative way brought them to the idea of a conceptual band. R&D researches stereotypes and patterns that are found in their immediate environment, both real and virtual and every album will be dedicated to a specific contemporary struggle.
The title of their EP Semi-Famous was inspired by an overheard conversation in which someone's lover was labelled as "a semi-famous Mexican socialite Based in Buenos Aires", which immediately revealed a mesh of tensions, hidden agendas and the desire to objectify.
We connected it with our own experience, living in Berlin, a post-love city, where the desire to be closer is interrupted by imaginary and real obstacles. We translated it into the story of the emotional rollercoaster of the mysterious socialite and her various followers. On one hand it is fictional but a lot of the content of our songs is inspired by the art scene and so called, "dating scene" that define the dynamic of relationships here.

R&D
However with The Semi-Show we also wanted to go a bit further in our quest for having some fun with ambiguous and absurd situations. The web series is inspired by Eurotrash – a very politically incorrect, sex-infused and top-model-populated BBC show from the 90s, featuring Jean-Paul Gaultier and Antoine de Caunes, mocking various social norms and giving voice to marginal social groups. We wanted to do an updated feminist version of it."

R&D