A female production on both sides of the camera, the Cute video is a celebration of the female body inspired by the Fat Positive/Body Positive/Sex Positive Movements. We are honored to premiere the full and uncensored version on Curated by GIRLS.
Directed by Denver-based filmmaker and lyricist Baby Luck, who is also the vocalist on the track produced by Kevin Knapp, the video stars Berlin-based visual artist Hutchtastic in her provocative acting debut.
I set out to create a video for all women to see themselves as cute; for all women to see themselves as the sexy, leading star of the story that is their life – deserving of pleasure, self-love and sheer joy.

Baby Luck
Inspired by artists like Lizzo, Adrienne Maree Brown, and Ashley Longshore, Baby Luck approached Hutch to star in this sexy and provocative video to push hard against misogynist boundaries of sexy. The video showcases the importance of self-love, pleasure and joy, even and especially when you feel the pull to listen to them and not to you.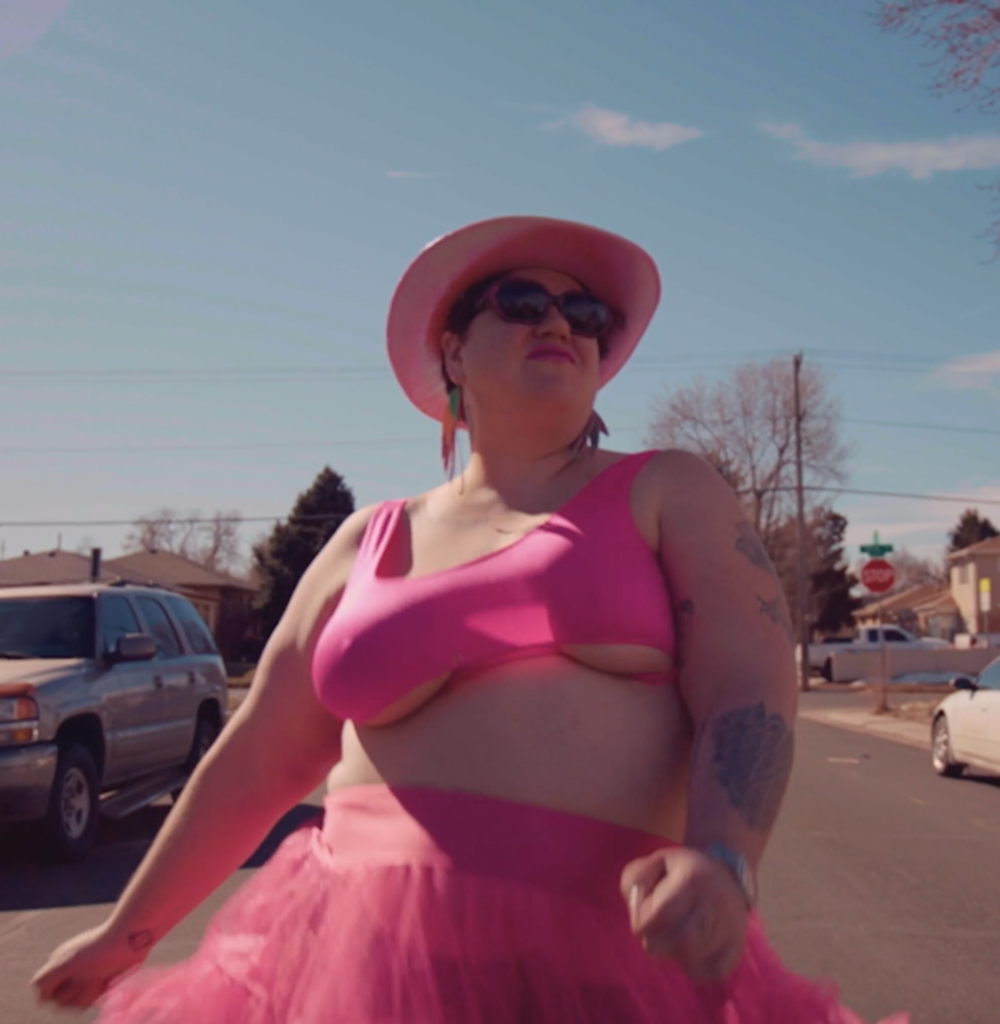 We are subverting the prevailing narrative about who is allowed to consider themselves cute.

Hutchtastic
Imagery of Hutch dancing naked on stage, loving herself and her body, are especially poignant now given the controversy around the sex appeal and feminism of the WAP video by Cardi B feat. Megan Thee Stallion video. As images of beauty and feminism are shifting to include all bodies, this video features a Fat and Sexy woman as the lead, finding her way to warmth in a cold world.
The message of the Cute video: We are all cute. I'm cute. You're cute. Fat is cute. Fat is beautiful. Fat is sexy. Black is cute. Love your body. Pleasure is power. Love is more fun than hate. Fuck the haters. Don't believe your thoughts. Go in to go out. Get free.

Babyluck
Follow the artists & find out more:
Baby Luck is a vocalist and filmmaker. Link to more of her work and complete bio here: www.imbabyluck.com Instagram @iambabyluck
Hutchtastic is a visual artist and vocalist making her acting debut. See more of her work on Instagram @hutchtastic
Kevin Knapp is an international DJ, music producer and vocalist based in Berlin Germany. Find him on Instagram @kevinknappofficial
Source: "Cute" Press Release / Brittany Ballard